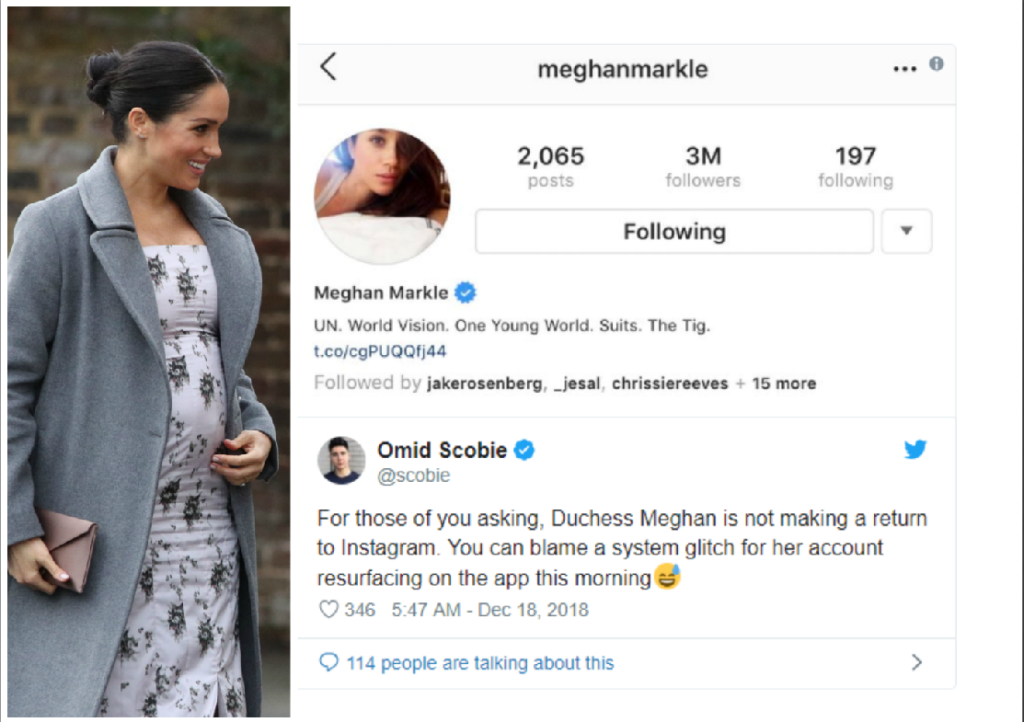 Meghan Markle did not revive her Instagram account from her days as a blogger and star of Suits as believed when the page went live this week.
It was probably a glitch, Royal reporter Omid Scobie hypothesizes.
Although it would be not against Royal protocol to keep up a social media page, the Duchess of Sussex decided to focus on her new life as a Brit Royal after marrying Prince Harry.
Her former followers on that account and fans of the ex actress were excited. 
For now, they will have to rely on the news about her released by Kensington Palace like these recent photos of her visiting The Royal Variety Charity's residential nursing and care home, the Brinsworth House.
If you'd like to know more insider tips, want a critique of a site you've created or if you are interested in starting a blog or website yourself but do not have the time, patience, bandwidth, know-how or ability to get it done, let me set it up for you and train you on how to keep it going with my "Do-It-For" you consulting service,
Visit my Personal Consulting Site and Book a spot today!