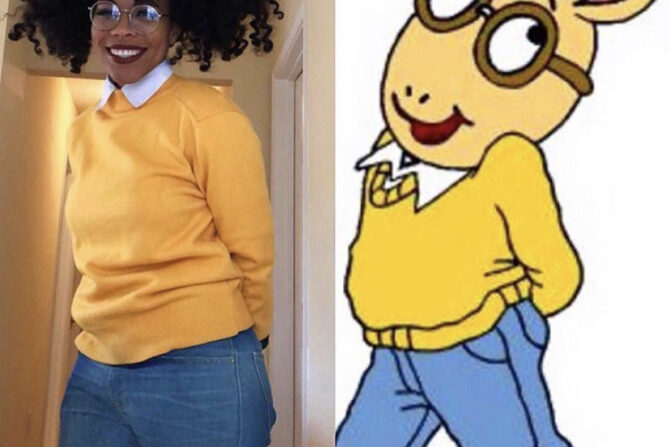 Are you looking for a last minute Halloween costume you can literally just thrown on using pieces and items likely already in your closet?
You are in luck!
I am exhausted and have no plans whatsoever to do any more costume shopping that I have already done for my children and my family Halloween shoot photo.
So I scooped out popular cosplay Intagram pages and found a few cartoon and character costumes I could go as.
Granted, a few of these are from shows and cult cartoons that some people may not follow so I may spend time explaining what I am but that is a risk I can take for not having to go through the aggravation of hunting down something to wear.
Here is how to pull it off really quick.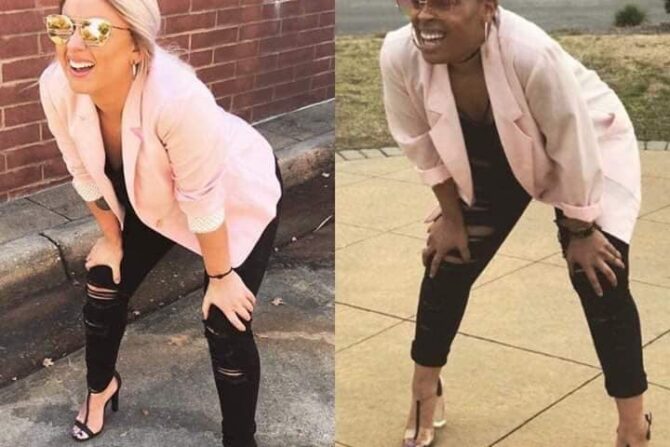 Memes are fun. Go as the squinting woman bending over meme by just pulling out a pair of ripped black skinny pants from the closet or pick one up from your local thrift store, pair it with a black tank and a baby pink blazer or shirt you roll up and cuff, a pair of black strappy heels and eyeglasses. You will have to duck into the pose each time someone asks "who are you supposed to be?" lol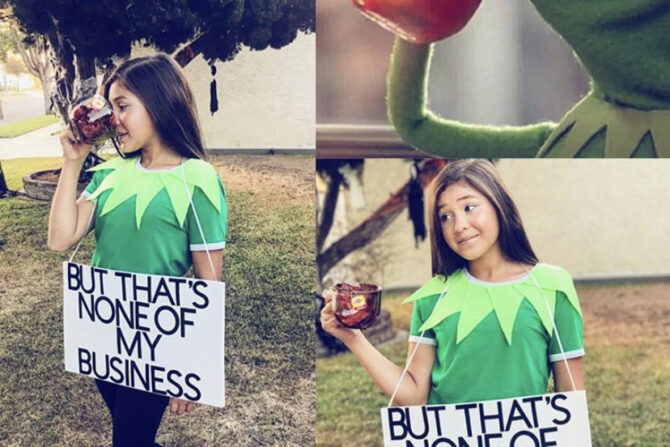 Here is an easier meme to pull off:
You'll need to head to your craft store to pick up a large roll of light green felt, that you cut into triangles then sew or hot glue together to form the collar of Kermit the Frog's neckline. Wear a darker green tee shirt and black pants, carry a sign that says "But That's None of My Business" and a cup of tea and voila! Instant nosy kermit meme.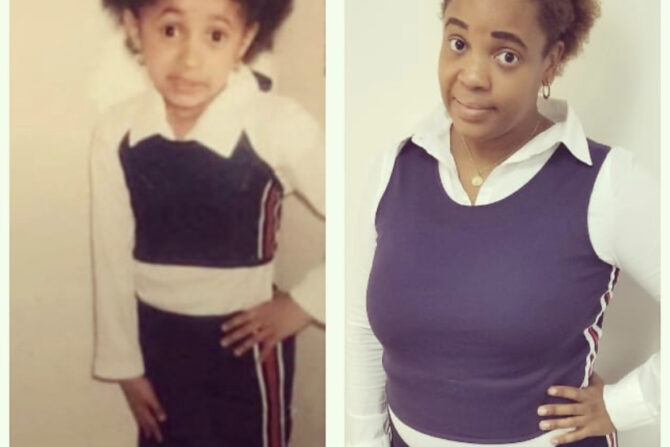 The young Cardi B meme is a bit harder because you'll need to invest in an athletic shirt and pants with the stripes that you wear over a long sleeve collared shirt but that's it.  Just got to get into that pose when you're asked, "who are you supposed to be". (ha!)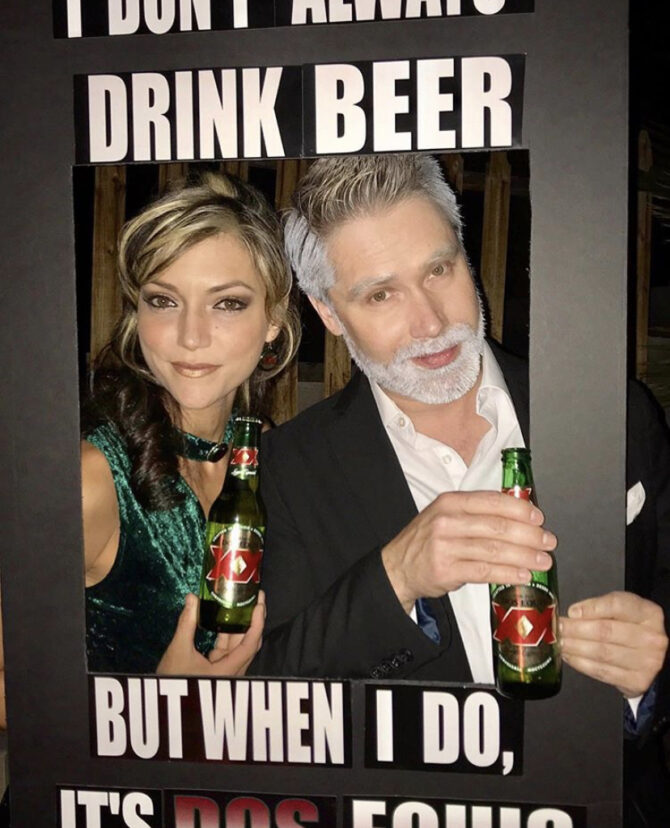 To be the Dos Equis bear guy, it helps if you are already a guy with a beard. Then you just have to pick up a large cardboard from your local office supply store and get the large stick on letters. Cut out the rectangle for the windo and pick up a couple bottle of Dos Equis! Done!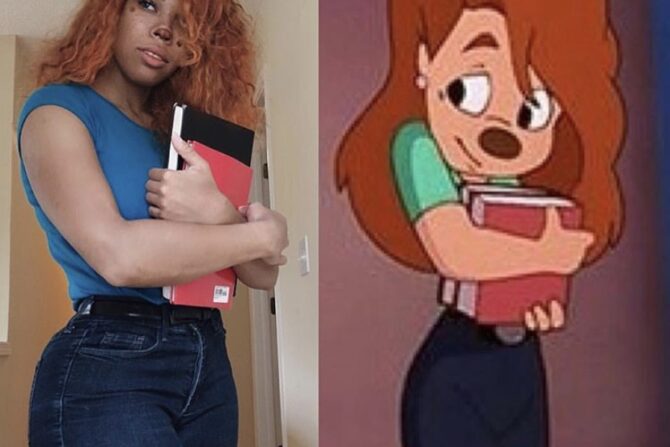 A blue shirt and denim jeans, make up to color your nose brown or black and a couple of books and you're
Roxanne from A Goofy Movie

Singer Sade has a signature pull back hair style but you can be her by investing in a cuff from a local thrift store, a denim shirt you have or get one while thrifting, pair with cold hoops and red lipstick.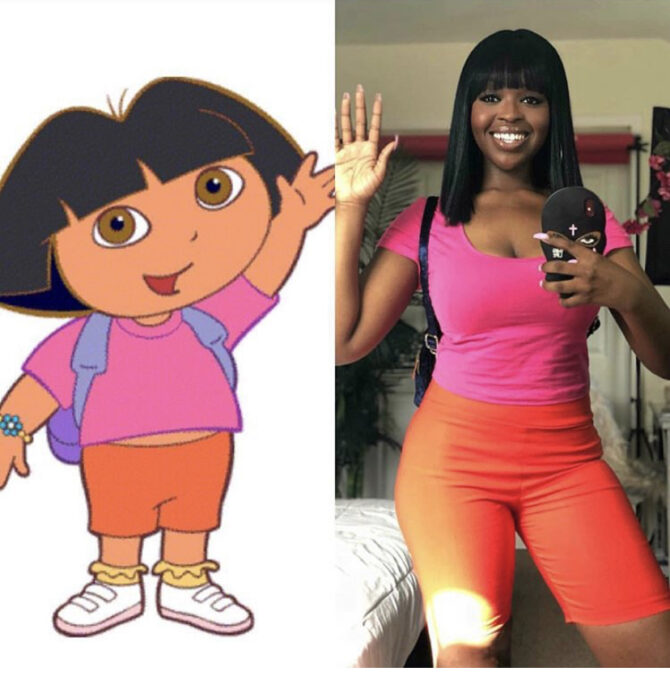 A
Dora The Explorer
costume also just requires a pink shirt and orange shorts you can get from a consignment or second hand store. Pair with white tennis shoes and orange socks and throw on a backpack and you're ready for MAP!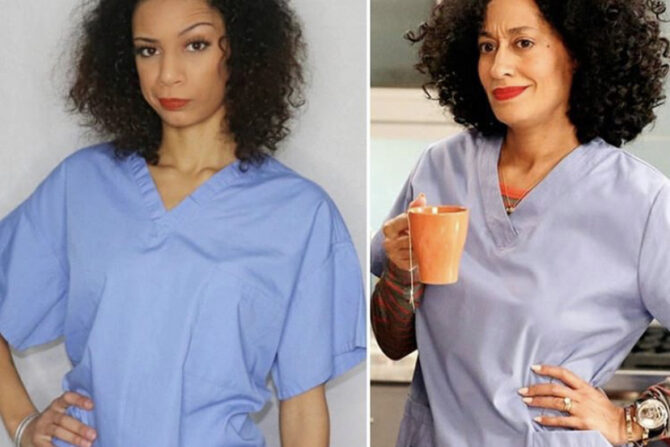 It helps if you already have naturally curly hair and work in the medical field then you can go as
Dr. Bo Johnson
from the
ABC f
amily TV show
Black'ish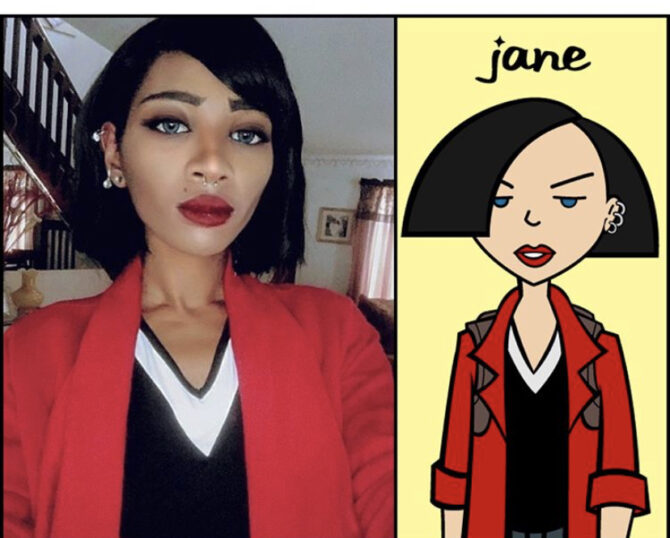 If you have a red blazer and black shirt, you would only need to invest in a roll of metallic tape from the Home building store or drug store to cut out the silver neckline, then wear a back pack. If you have a blunt cut bob weave, Even better to become
Jane
from
Daria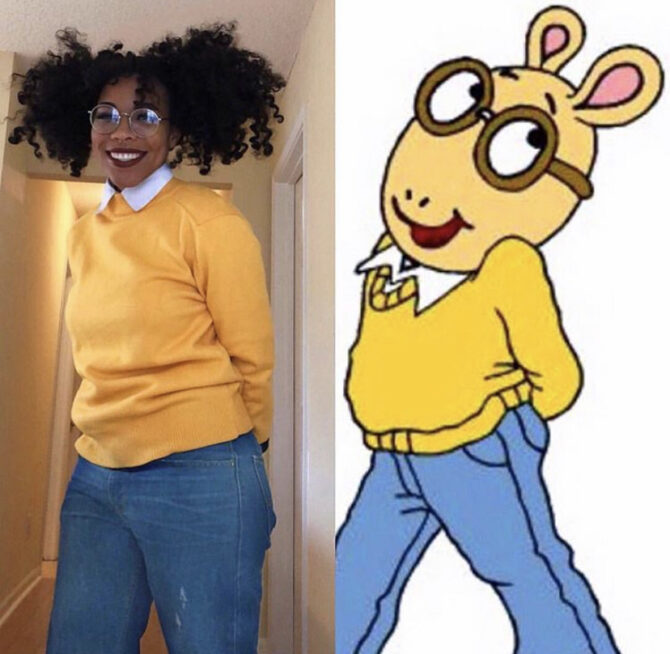 My fave which I think I am going as is Arthur the Aardvark because I already own a yellow sweater, white collar shirt and blue denim jeans and faux eye glasses. If I want to be creative, I put together a cut-out of the "When Nobody knows your costume" frame and ball up my fist and become the Arthur meme! See it here: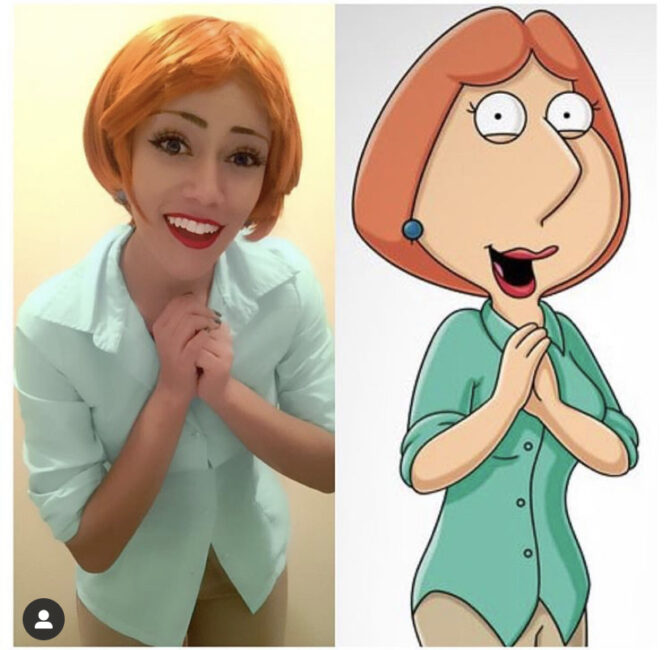 An orange bob wig, a light blue shirt and khaki pants are all you need to be Lois from Family Guy
If you don't have a green jacket, comb through the racks of your local thrift store for one to wear over a yellow shirt with a black skirt with boots and you're Daria.
You too can be Velma from Scooby Doo in an orange long sleeve shirt, red, pink or darkish magenta pleated skirt, orange socks and red vans. A bob wig and eyeglasses complete the look. Get your Thrifting on if you do not already have these items in your closet or head to your fave box retailer who usually sell generic colored clothing.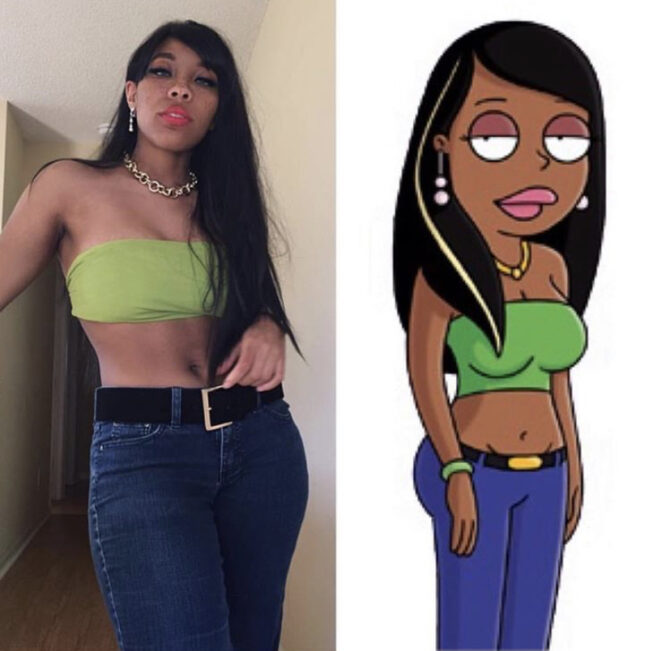 A green tube top and denim jeans and I could be Roberta Tubbs from The Family Guy spinoff show The Cleveland Show.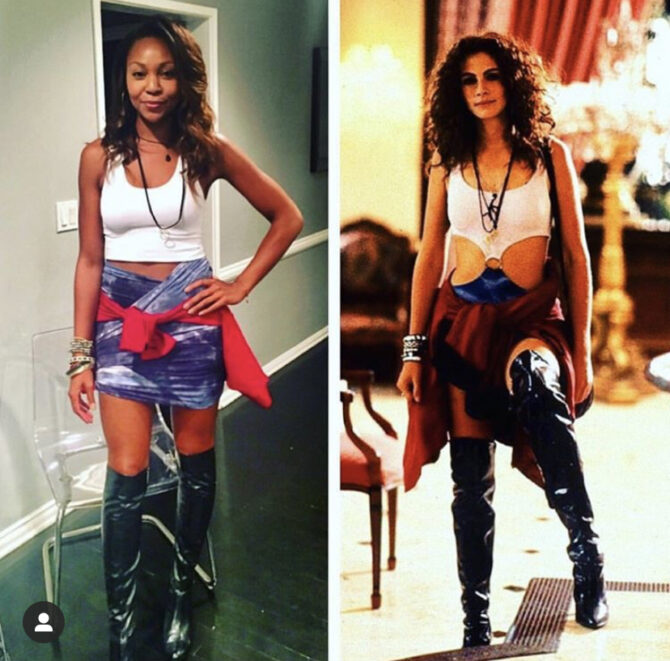 It may take confidence to rock a white crop top, denim mini skirt and thigh high boots but if you have these items in your closet, you're half way there and can be Julia Roberts from Pretty Woman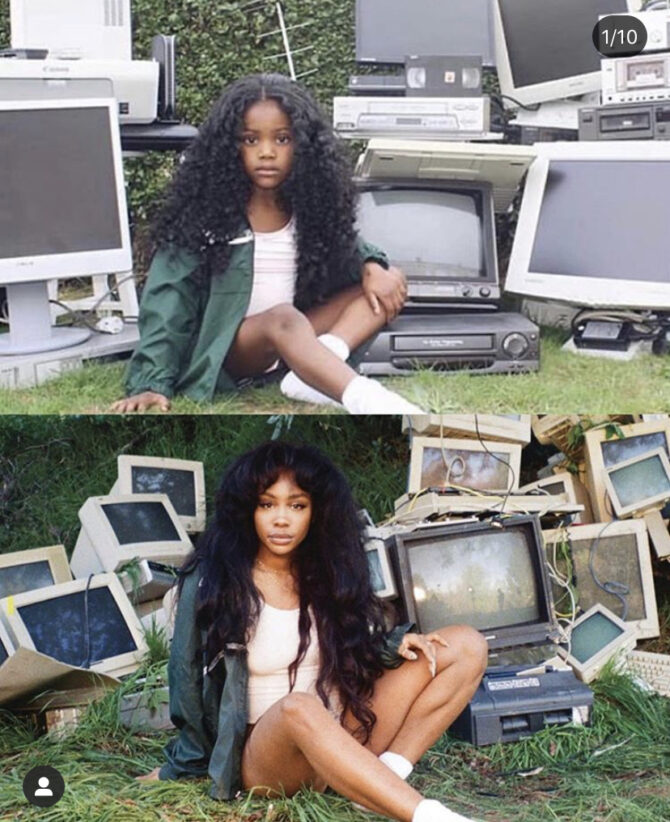 I don't know where they found a computer graveyard but this little girl wore a green denim shirt over a white tank and shorts to cosplay singer Singer
Sza
from the cover of her first album Ctr.Alt.Del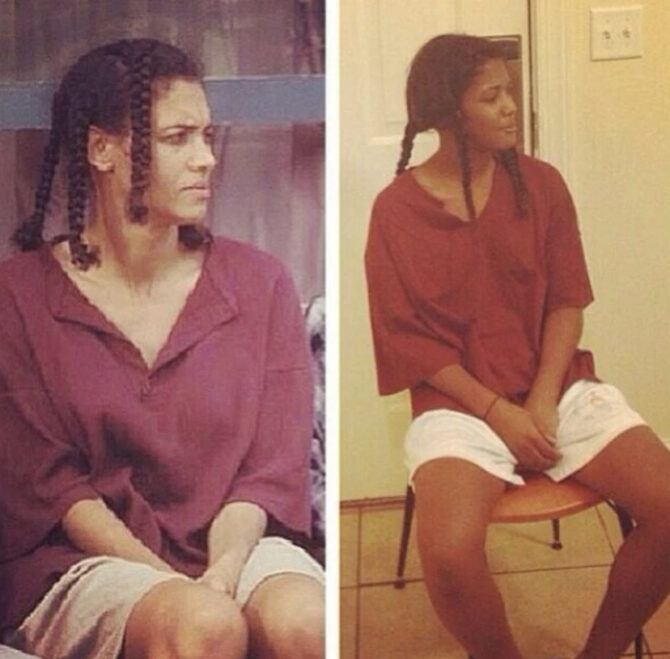 RIP to actor John Witherspoon who passed away at the age of 77. He is famous for his role in the cult movie classic Friday as is the character Felisha. The saying "bye Felisha" which recently was a pop culture reference for dismissing people is also from that movie. If you want to dress as her, an oversized maroon, burgundy sweat shirt or shirt and big white or tan shorts will do it. Partition your hair into several plaits. from Friday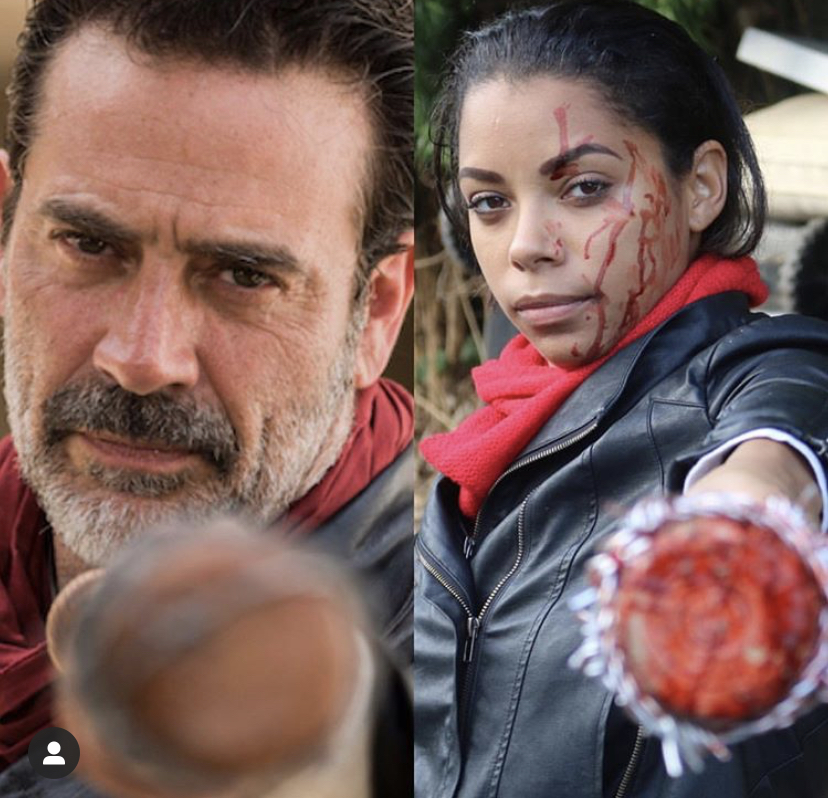 If you have a leather jacket and red scarf already like I do, you can dress as Nagan from The Walking Dead. Just need to invest in red paint from the costume store and a bat.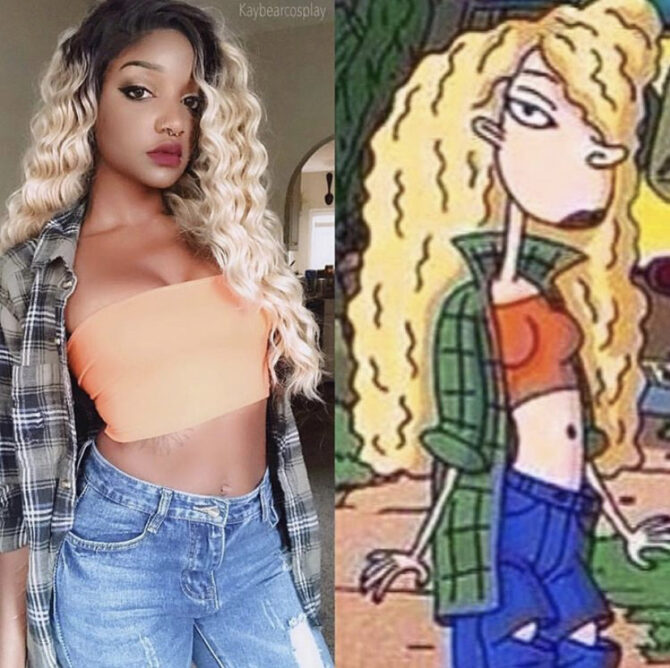 Finally, anyone with curly blonde hair or a curly blonde wig or weave can wear a denim jeans with a plaid shirt over an orange drop top or regular orange shirt and become Debbie from
The Wild Thornberries
Photo source: