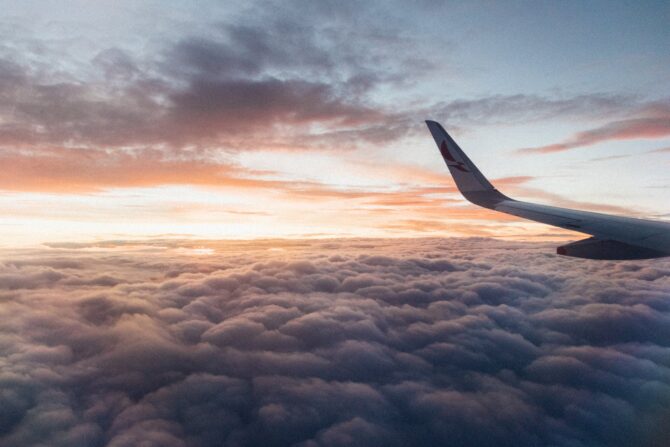 Now that Halloween is over, it may be time to start shifting focus on Thanksgiving planning.
If your family is hitting the road and taking a long-distance car trip to your Thanksgiving destination this year, here are snippets from our Thanksgiving travel tips to make it a smoother ride especially if you're traveling with a toddler:
Set Clear Expectations
Before venturing out on the road, start small and positive by setting guidelines, says Carrie Krawiec, Michigan-based family therapist at Birmingham Maple Clinic. "Parents can set their children up for success by creating easy-to-remember expectations before leaving home," she says. Create a list of five car behaviors to follow, such as keeping your hands to yourself and your bottom in the seat, using an inside voice and avoiding putting your feet on chair in front of you, suggests Krawiec.
Encourage positive behavior with travel rewards. "Parents can gauge their child's level of attention by saying 'I am going to watch these things and every five minutes if you have done this, you will earn a point for a sticker or silly band,'" says Krawiec. "This will make travel more cooperative."
Charge Electronics
Even though you may limit your toddler's time with tablets and electronic games at home, an iPad or Gameboy may be just what your child needs while traveling on long road trips. "With the age of technology, we have a big bonus," says Christine Gutierrez, New York-based psychotherapist.
Many vehicles come equipped with DVD players and outlets for charging electronics to ease the challenge of traveling with young children. Pop in your child's favorite movie or host a family sing-along with his favorite CD.
Make the trip educational, too. Download educational games and applications on a tablet to entertain your child or pick up a book or CD before taking off on your road trip. "Compromise is key here," says Gutierrez. "Make baby happy and the rest of you shall be happy in the car as well."
Chomp Down on Snacks Often, hunger cravings can cause a toddler to act out or misbehave. Prepare for a long road trip by packing a cooler of snacks and drinks to satisfy his hunger. Non-messy items, such as grapes, carrots or fruit gummies, will keep your toddler and your vehicle clean during snack time. Juice packs or milk in a Sippy cup can also comfort a sleepy toddler while traveling.
Break Out Goodie Bags The idea of being locked inside a vehicle for hours on end doesn't necessarily sound appealing to a young child; however, if the trip includes goodie bags filled with games and activities, she may be more than eager to jump into that car seat.
Keep the bag in the front seat with you and break out games and activities along the way as your toddler gets antsy, such as a coloring book and crayons, an etch-a-sketch or even bubbles to blow out the window. Make the trip educational by purchasing a map and asking your toddler to point out states you drive through or license plates from each state. When your toddler is tired of one game or activity, take out another to keep her occupied.
Parents can include any of the following in a "goodie" bag for a long road trip with toddlers:
Dry erase board with markers
Stickers
Small Cars
New Books
Paper for Drawing
Travel Versions of Favorite Games
Dollar Store Finds
You can make activities much simpler by bringing along a lap desk or a cookie sheet your child can place on her lap. As a bonus, using magnets on the cookie sheet creates a game of its own, and the raised edges will prevent crayons or cars from landing on the floor of the car.
"Planning ahead is the key to preventing restless, unhappy children (and parents) during a car trip," says Richard Peterson, vice president of education at Kiddie Academy. "In fact, you can even sneak in a little education along the way by playing classic car games, adjusted to fit your child's age."
Peterson suggests asking toddlers to search for shapes, colors or specific objects along the way. "The games will serve as a distraction, but also help to hone observation skills," he says.
If all else fails, crank up the tunes or make a pit stop at a park along the way to deter boredom for your little one. "Boredom is probably the biggest difficulty your child will encounter during a long car trip," says Peterson. "Toddlers live in the here and now and do not have the life experience to understand that the destination will be worth the time in the car seat."