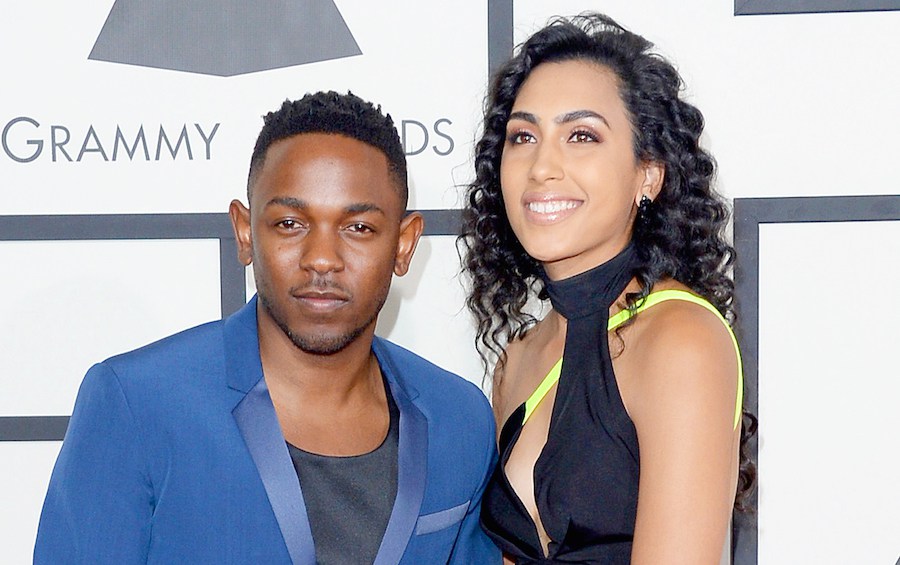 Congratulations to rapper Kendrick Lamar and his fiancee Whitney Alford who welcomed their first child together on July 26, US Weekly confirms.
No reports yet on the gender or name and don't expect it soon either as they never addressed the pregnancy prior to the birth.
The famously intensely private couple have managed to successfully keep their relationship out of the public eye since meeting at Centennial High School in the Compton neighborhood of Oakland, California as kids.
They did step out for the Grammys last year, 2018, and in 2015, while promoting a project during an interview with The Breakfast Club, the "All the Stars" performer described his relationship with Alford.
"At the end of the day, you want to always, always have real people around you, period," he opened up to the morning radio crew. "Whether it's male or female, and everybody that's been around me, they've been around since day one… I always show respect when respect has been given, and people that have been by your side, you're supposed to honor that."
Back in January 2015, he talked about their bond,  saying, "I wouldn't even call her my girl. That's my best friend. I don't even like the term that society has put in the world as far as being a companion — she's somebody I can tell my fears to." He eventually confirmed their engagement that April, adding, "I'm loyal to the soil."
Alford studied at California State University Long Beach before becoming a licensed aesthetician, EXTRA reports!
We've speculated once or twice , albeit wrongly, about these two being parents, so great to confirm it if finally true!
Congrats!