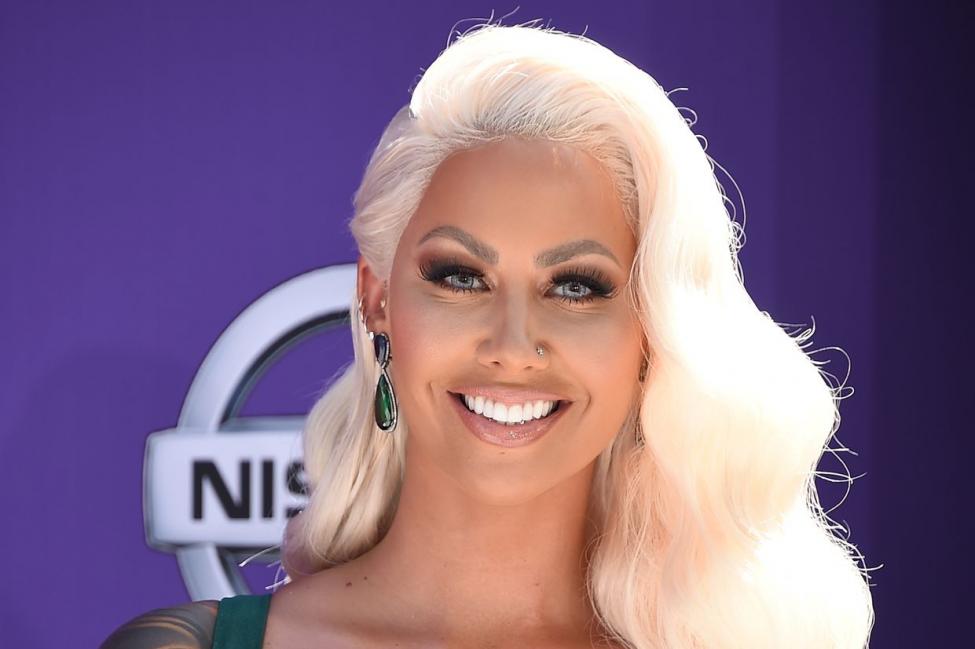 Media personality Amber Rose is the latest pregnant celebrity to reveal that she suffers from fom hyperemesis gravidarum, or extreme morning sickness.  
The pregnancy complication is characterized by severe nausea and dehydration, with mild cases treated with dietary changes and rest, and more severe versions requiring hospitalization and IV-infused nutrition and hydration.
The SlutWalk founder told her Instagram followers in a May 2019 series of short videos that she experienced it with her pregnancy with son Sebastion, who she shares with ex-fiance Wiz Khalifa.
"For people that don't know what it is, it's basically extreme nausea, vomiting and dehydration, and [I'm] really, really tired," Rose told her social media at the time. "I can eat a little bit more now because I'm in my second trimester, but not much, and I pretty much sleep all day."
She added: "I try to, like, be cute and get my hair done, and then I just slept in it and messed it up. All in all, babies are a blessing. God bless women, man. We are resilient. We get through it. It's really, really hard being pregnant. I'm not gonna lie.
"To all the women out there who just pop out babies like it's nothing, God bless you guys because oh, my God, it's a lot," the model went on to say. "I want to be out. I want to be cute. I want to show off my belly. I can't get off this couch. I'm just tired and want to barf all day. It's just not fun. But it's totally worth it. Totally, totally worth it. "
Duchess Kate suffered from hyperemesis gravidarum when she was pregnant with Prince George, Princess Charlotte and Prince Louis. Other celebrity moms, including Amy Schumer, and Kelly Clarkson have opened up about similar experiences.
Photo: Getty