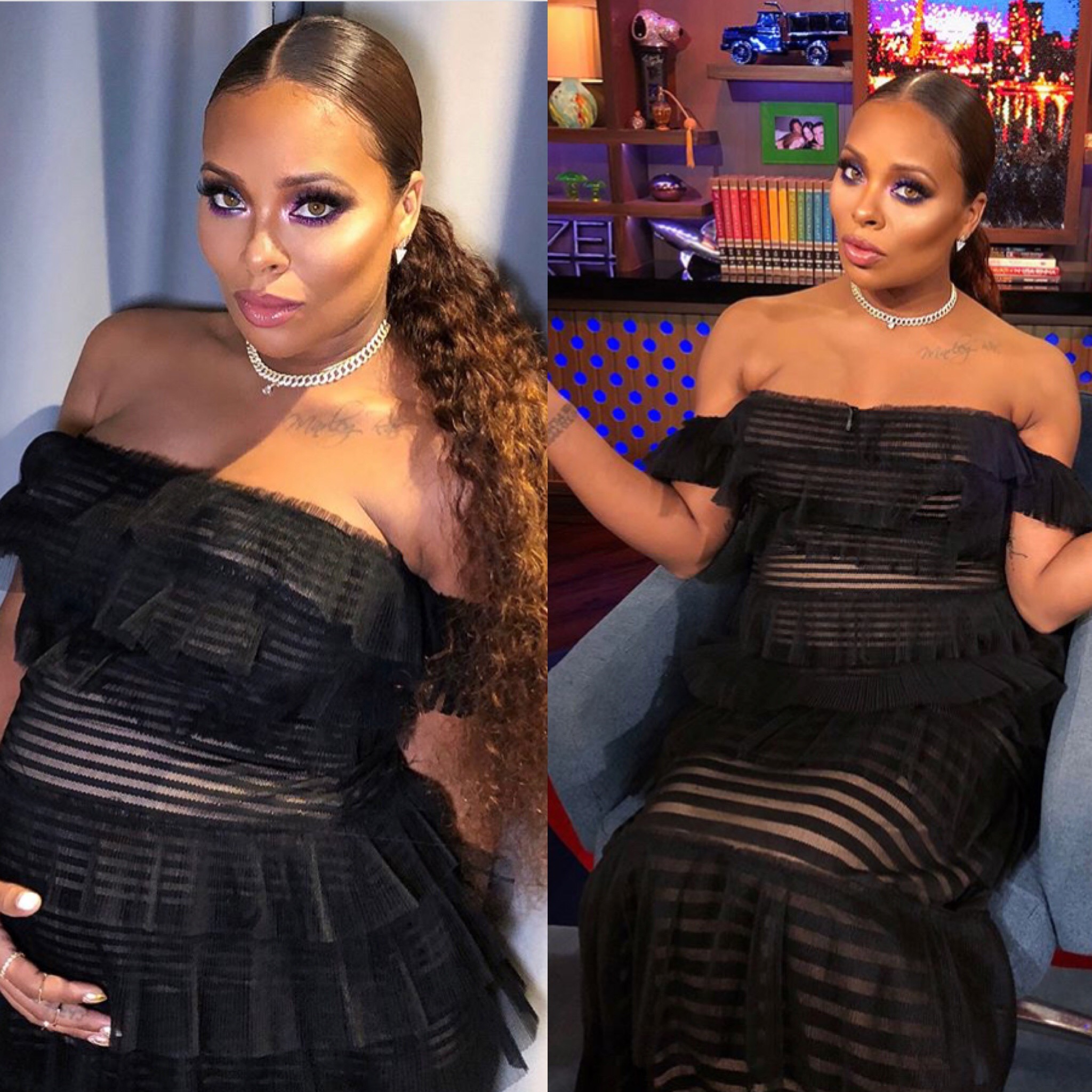 Second time mom-to-be Eva Marcelle made her Watch What Happens Live on Bravo TV debut this week, appearing with comedian and radio show host, Ricky Smiley.
The America's Next Top Model winner looked stunning in a black BCBG dress with sheer panel, a fierce pony and smoky eye.
Marcille who is expecting with Atlanta lawyer Michael Sterling, cleared up a rumor that came up during the show that she once dated rapper Missy Elliot. 
During the show, Marcille, who also once starred in the reality TV show LA Confidential, said when she first started in the Industry she and Elliott had the same management and hung out together a lot.
Watch clip from her appearance: