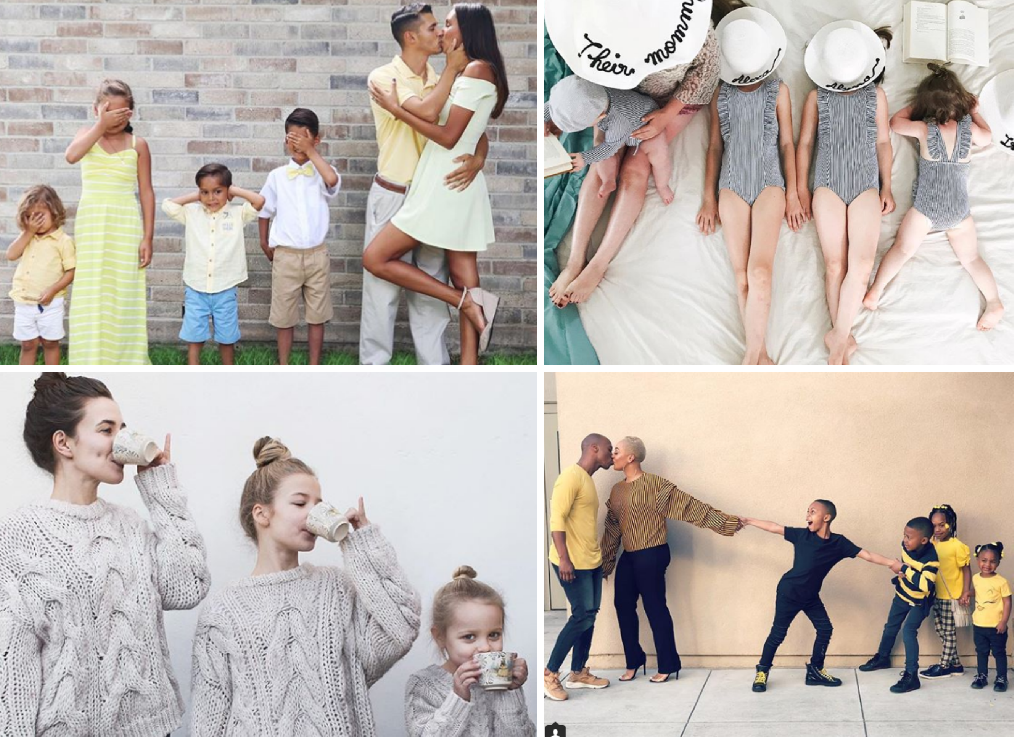 You might have heard of Mommy and Me fashion, but over on Instagram, a relatively new trend has emerged: Family and Me, curated accounts featuring families in coordinated clothing.
It's a totally family affair.
Like Maya Abor and her girls…
And the Military family behind 4Mama Meets Model…
https://www.instagram.com/p/Bktf3HyF8qI/?taken-by=4mama_meets_model
https://www.instagram.com/p/BkBOOFclDnT/?taken-by=4mama_meets_model
https://www.instagram.com/p/BhSXAemFLJV/?taken-by=4mama_meets_model
Just when we thought our absolute fave was Dominique the blogger and photographer behind the site "All That Is She" who includes pics of her daughters in her stream using the magic of photoshop and other creative post-photo tricks to create very innovative photos….
We discover The Lewis's, a traveling family that is tres fashionable as well. Catch the troupe of seven, including their adorable pooch, daily on their family stream looking super cute and coordinated.
From stalking the feed, it appears, the account first only featured mom in her chic outfits and was a traditional fashion Gram. Then starting Halloween, with a very popular post featuring the family as Star Wars characters, she continued the trend on her feed. First, only with her and the kids, then later dad joined in the fun.
Here are some of our fave pics.