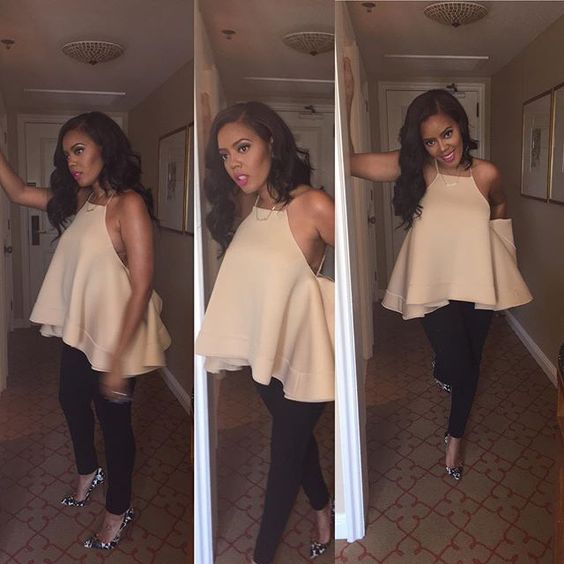 Angela Simmons has been babymooning in the islands and on a boat with her mystery fiance. She shared a trio of bikini pics recently on her Instagram account that reveal her growing baby belly.
Simmons is expecting her first child with a person she has yet to reveal to the public. But she did reveal back in May that she expecting a boy.
"I can't wait to kiss your little toes baby boy," she captioned an Instagram photo of an ultrasound.
Before confirming the pregnancy, Angela hid her bump and dodged rumors  and since then has been showing it off more.
She is aunt to her sister Vanessa Simmons' daughter with her beau Michael Wayans and her brother JoJo Simmons' first born child with his girlfriend. Vanessa gave birth to her first child, daughter Ava Marie Jean, in 2014 and younger brother JoJo just became a father earlier this year with his girlfriend, Tanice Amira.
We enjoyed bumpwatching Vanessa but I must admit Angela is so much more fun because she posts often in social media and her maternity fashion game is on fleek. Check it out. And this is just the early second trimester.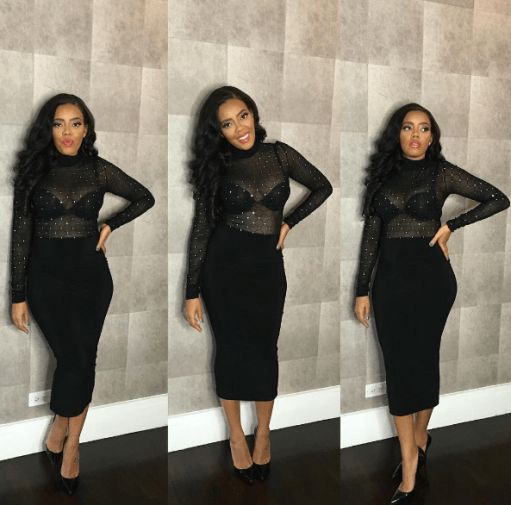 This sheer top with embellished adornments and black pencil skirt paired with cute black pumps is a super cute look. I love the slimming effect of the slim skirt. She went with the glam waves to the side for a bombshell look.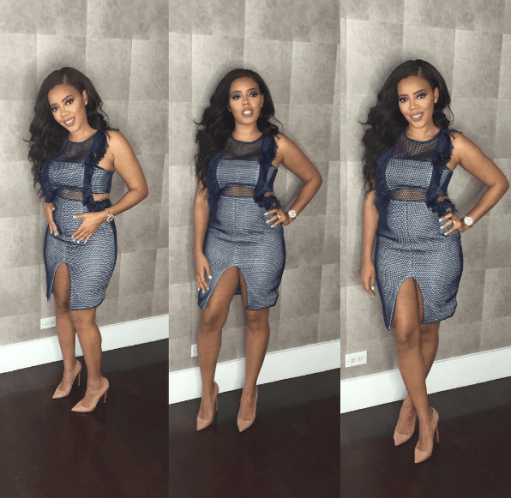 In another sheer and denim mini dress with a slight slit in the front with these nude Louboutins is adorbs. I love her plum lipstick and baby blue nails.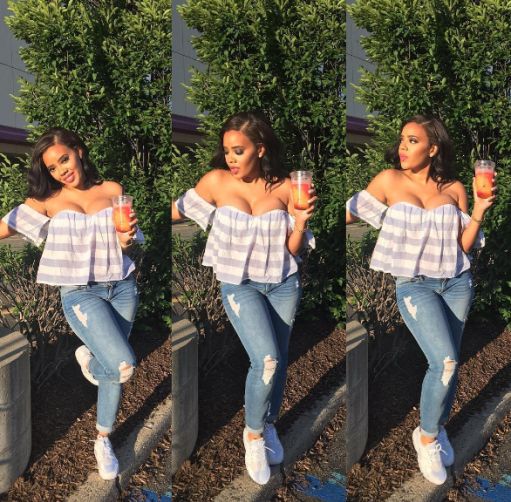 The off-the-shoulder shirt is trending this season. She could still wear distressed jeans in a non-maternity style in this pic even though she is a bit advanced in her pregnancy. Lucky girl.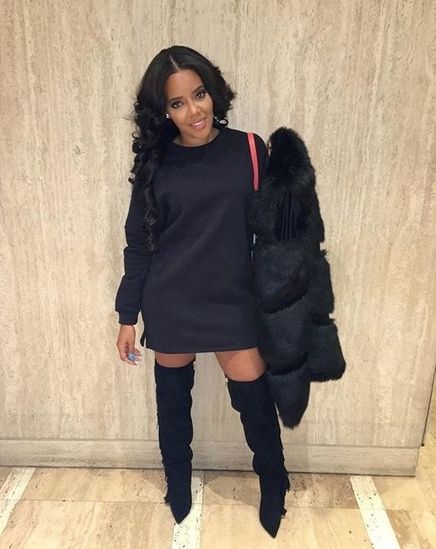 The crimson medicine bag captures your attention but this black bump-hugging t-shirt dress is boss. Tossing the fatigues army shirt jacket over this dress makes this outfit set off and tres cute. And the Dwayne Wayne (A Different' World character reference) shades rock. The blue sneakers give this look a sporty yet casual vice.
Simply chic and elegant. I love the mauve pumps too.
This layered tent top is perfect and I am lusting after those black and white pumps. Cute.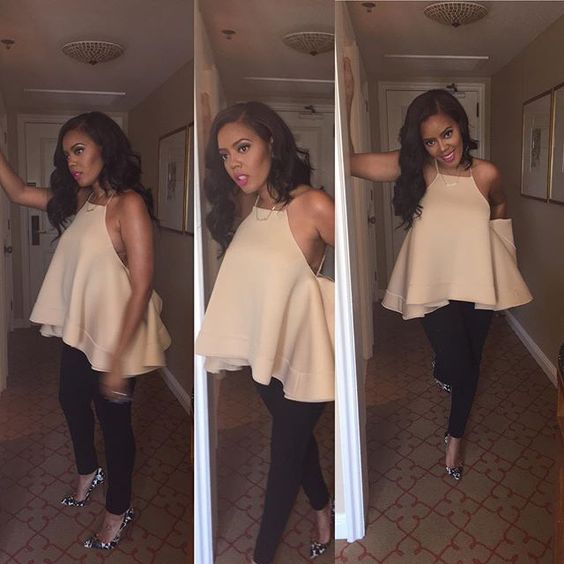 This striped dress with a cropped top revealing her bump is fab.
This track suit with the big floral print is so unexpected and are those Converse wedges on her feet?
Another fatigues print dress. Digging her sandals too. And all this is just the second trimester! Follow Angela on Instagram HERE! She announced plans to open up a retail store in Brooklyn for her previously online-only  boutique Angela I Am.
photos: courtesy Instagram