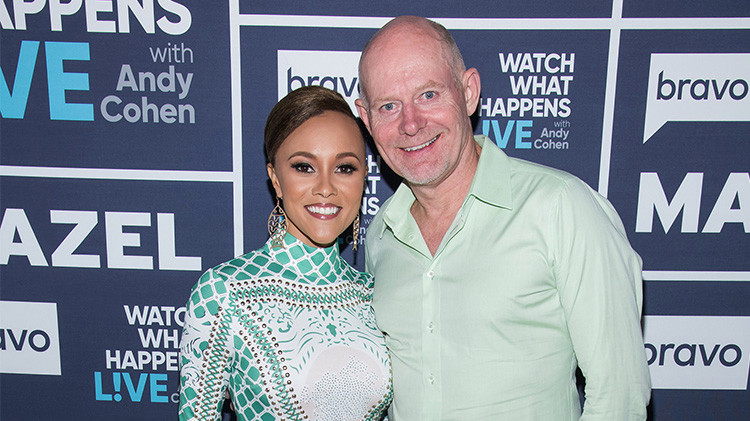 Congrats to Bravo TV's Real Housewives of Potomac star Ashley Darby and her husband, restaurateur, Michael Darby on the birth of their first child, a son.
The athleisure wear founder shared the news of the arrival with her fans and followers on Instagram by posting a photo of her Michael holding their son in the hospital while she rested.
"I never thought this day would come," Ashley shared with her fans."When I learned I was pregnant, I started thinking about when I'd feel the first kicks," she added. "Then, when I was feeling the flutters, I wanted to know when I'd finally start to show. After watching the bump grow, my mind went to birthing day (WILL THIS REALLY HAPPEN?!) And when the day finally came that this sweet child came into our world, it felt like the sunniest day after a sky filled grey. The most sensational day of our shared life. Mickey and I are savoring every moment with our wonderful son."
Just six days ago, she shared a sweet Instagram post about making it to the finish line and reaching 40 weeks.
The couple announced they were expecting this past February after suffering a miscarriage which was part of their storyline in their hit reality TV show.
The story line also includes open discussions about their marital problems, near divorce, Michael's strained relationship with Ashley's mom, their disagreement about whether to have children and finally, this season, their reconcile and work on starting a family.
Congrats! No news on the name of the bouncing baby boy yet.