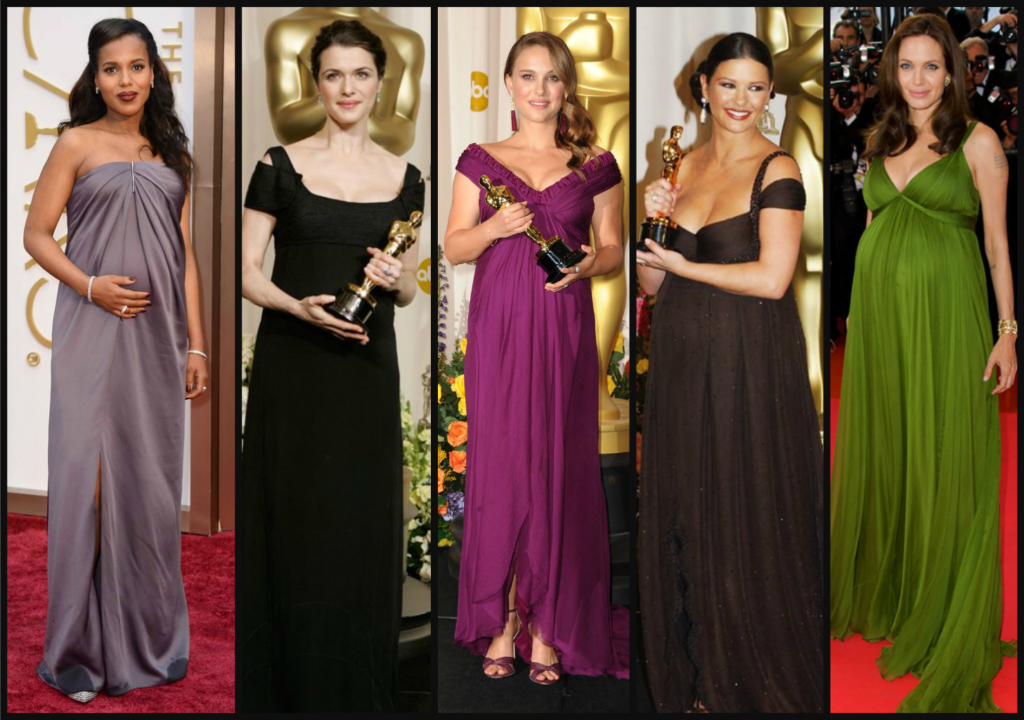 In 2012, Adele welcomed her first child, son Angelo, and the next year, she won an Oscar for Best Song for the and explained having to express breast milk in the bathroom to relieve her engorged breast.
The "Rolling in the Deep" singer missed out on having to be heavily pregnant on the red carpet like several of her fellow A-listers in year's past.
Oscar has played host to several heavily pregnant
In 1992, Susan Sarandon was almost due with her son Miles
whom she welcomed (with then-beau Tim Robbins) when she was nominated for her role in Thelma & Louise at age 47. (She didn't win but was nominated 5 times and won Best Actress in 1996 for her role in Dead Man Walking.)
In 1998, Glen Close was 8-months pregnant when nominated for Fatal Attraction.
In 2000, four-time Academy Award nominee Annette Bening was nominated for her role in American Beauty at almost 8 months pregnant with her fourth child with husband Warren Beatty, daughter Ella.
In 2003, Catherine Zeta-Jones accepted the award for Best Supporting Actress Oscar for Chicago while almost full term with daughter Cary with husband .
In 2004, Marcia Gay-Harden was nominated for her role in Mystic River, while pregnant with twins!
In 2006, Rachel Weisz was 7-months preggers with her and
then-boyfriend Darren Aronofsky when she won the Best Supporting Actress trophy for The Constant Gardner.
In 2011, Black Swan star Natalie Portman was 6 months pregnant with her and her choreographer husband Benjamin Millepied,  first son, Aleph when she accepted her Best Actress award.
In 2014, although Kerry Washington was not nominated for an Oscar, she did attend, cradling the baby bump from her first child, Isabelle.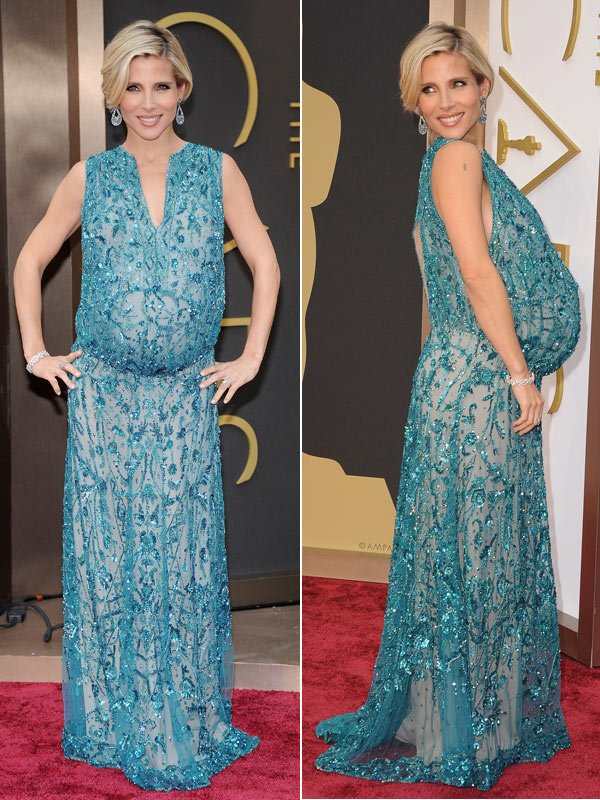 That same year, Chris Hemsworth 's wife, Elsa Pataky  in 2014 wore blue sequins but maybe made a fashion mistake of wearing it under and not on top of her belly.