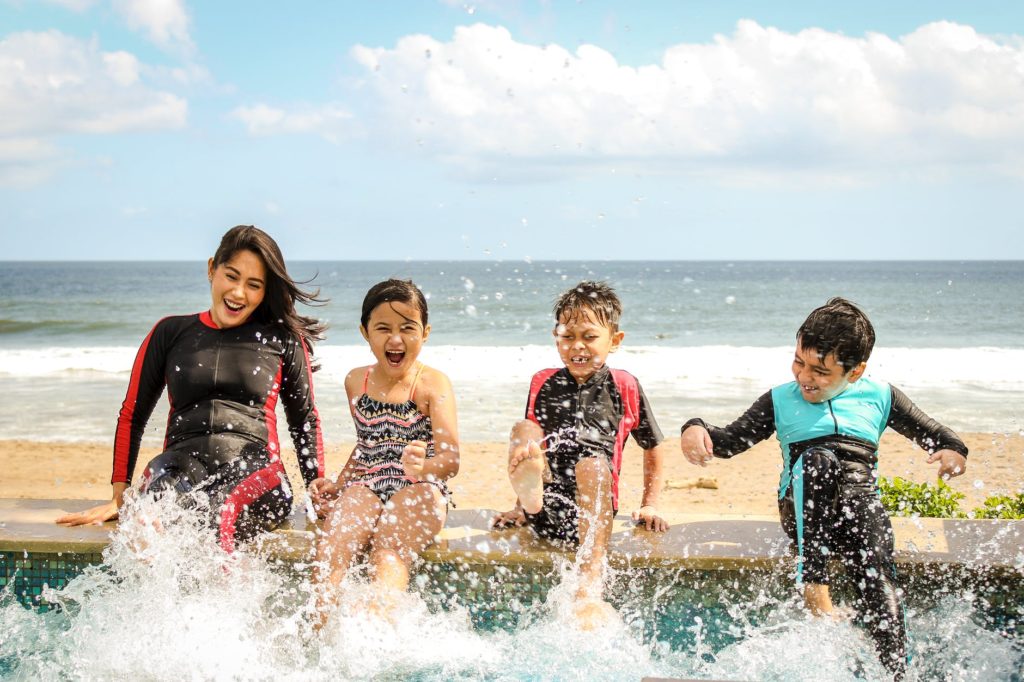 A family gathering can be a joyous occasion. Getting together with people you haven't seen for years can exciting.
Perhaps a new generation has been born, and you've only seen the birth announcements. Reunions help maintain that intergenerational connection that helps shed light on certain commonalities.
For example, your daughter with a love for painting might find out that a great aunt is an established artist. Creating lasting bonds or renewing existing ones with your kin can also help you learn about your history. DNA kits are popular more than ever. Now you can find out where your family's journey has led everyone.
To create a drama-free experience, you can find several ways to keep everyone happy. You're focusing on the fun of it all. Here are some ways to plan (and survive) the next reunion and more to come in the future.
Why family is important
The importance of being with family can be as simple as human connection. Humans are social beings. Counting on people you trust is important, and family is usually at the top of the list. Being together can be therapeutic; the first humans created groups and clan for a reason. Not just for protection, but to establish vital links within the family.
These are the people probably know you the best, and you can count on when you need them. Interrelationship isn't always pretty, but families hold a special bond as no one else can.
Family on the sea
Sometimes you can't escape a bit of drama during a family reunion. Before packing a place with relatives, you should make a list of who is and isn't coming. Understanding all the variables may make the process easier.
You can ask another family member to help in organizing the invitations. You also want to take finances into account. Some may not be able to afford a pricey trip.
Finding the right venue for everyone can be tricky. One way to have everyone together but with enough space to spread out if needed is booking a sunset cruise in West Palm Beach. Family cruises give you numerous activities on board, from shows and sights, games for the children, and the end of the day together at dinner.
You can have a set time for everyone to meet to spend time together going over old photos and discussing memories. You can create a keepsake such as a scrapbook or a wall calendar with funny quotes and pictures. You and the family can be together for a many things on board.
Find out where and what activities everyone is interested in. There are cruise lines that even have go-karts for a different take on cruise life.
Family festivities
Having a themed soiree can be another interesting idea to bring the family together. You can enjoy a Great Gatsby party, where everyone is decked out in 1920s garb and enjoying specialty cocktails. You can ask your local liquor store what drinks would make for such a night.
During the warm summer months, you can throw a luau complete with pineapples and tiki lamps lining the backyard. Simple food with a hint of the tropics such as fresh fruits and umbrella decorated drinks are a fun addition.
Hiring someone to play the ukulele or popping in a Hawaiian CD adds some subtle background music. A potluck can be a great reason for everyone to dig up the old family recipes.
You may discover who created your favorite, or you could learn the origin of your grandma's pot roast. You may want everyone to bring a copy of them to collect and create a keepsake of the family recipes.
This can open up where your family came from and how they got to where they are now. With mail-away DNA tests, you can find out exactly where you all traveled from, which can be revealed at the party.
For those relatives who live too far away, you can find an easy solution for them to enjoy the festivities. Thanks to modern technology, you can set up the laptop or tablet and livestream the gathering. Your long-distance relatives can see everyone with no one feeling left out, whether because of finances or physical and health issues.