Disclosure: This post may have affiliate links. If you purchase any item mentioned in this post, I will earn a small commission from the sale. 
With lockdown ahead, fitness fanatics will once again turn to interactive fitness equipment like Peloton bikes, and  fitness apps
As the country and the entire world goes back on lock down as cases of COVID-19 start the surge again, fitness fans and those of us working to unload some of our Quarantine 15 pounds will have to find at-home ways to exercise.
The new restrictions would mean workout apps like Beach Body On Demand, remote fitness equipment like Peloton bikes and on-demand online and mobile workout apps offered by gyms and exercise studios, large and small, will once again start to be the go-to source for fitness fanatics.
Not long ago, I counted myself among the super fit. I  would participate in charity road races every month. With work, life, family obligtions, I've fallen off the wagon but do plan to get back on the saddle.
I am familiar with the  Peloton revolution as I had downloaded the app so I could preview and explore the hundreds of free non-bike specific exercise classes which are available free for 60 days!
Peloton Effect
I quickly began to understand the appeal to the disruptive spin bike company.
The bike comes with a 24-inch screen, access to world-class spin instructors and hundreds of fitness classes including 10-14 live daily classes and dozens of on-demand ones.
Early in the pandemic, a lot of people were like me and so much so that Peloton's stock price jumped as sales soared durig the initial lockdown. While dealing with an order backlog, the company decided to forego participating in Black Friday this year and instead  decided to sell its world-reknown bikes which retails for $1, 895, a drop from its original $2,245 original price.
The company upped its game again recently when it announced a collaboration with pop star Beyonce which involves Rides featuring her music.
Beyonce and Peloton worked together to create a series of themed workouts for her "Homecoming" HBO visual album, which is being held virtually this year due to the pandemic.
Additionally, Beyonce and Peloton are gifting two-year Peloton memberships to students at 10 HBCUs, and Peloton will also build recruiting partnerships with these schools.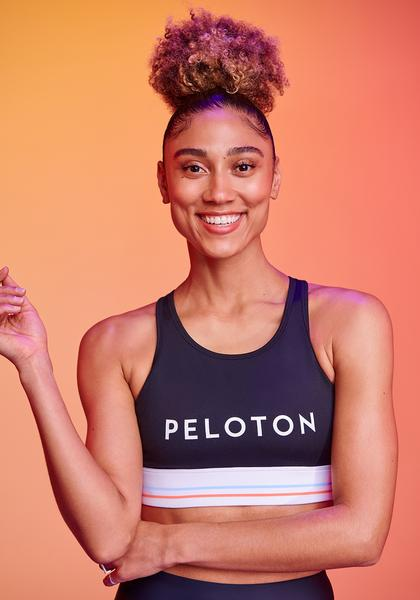 Peloton Alternatives
While the idea of a 24″ HD screen that can rotate 360 degrees and a sturdy bike that can withstand the rigors of an intense rider sounds great, there are a few other bikes out there that will do the trick for less than half the cost.
Here are a few bikes that I have my eye on and am hoping some Black Friday sales come thru as well:
Bowflex
Fitness equipment maker Bowflex's answer to the Peloton bike is its C6 which sells for  half the price of a Peloton bike at $999 and Bowflex throws in a pair of 3lb dumbells, adds an aditional 5-year mechanical warranty, a total of 10 years for its bike. The annual cost for the Bowflex workout subscription for the app service is $158 a year which is about 1/4th of Peloton's annual subscription which is $468.
The C6 does not come with the monitor but it allows users to tether the bike with an app they connect to their Apple TV, a regular streaming TV or a phone or tablet.
Echelon
A price point below that is the Echelon Connect Sport Indoor Cycling Exercie Bike which retails for $497 and is essentially a Walmart exclusive Peloton knock off complete with its own app  that comes with 1,600 rides included for 6 months of its subscription service.
Sunny Health
On the even lower end of the spectrum is the Sunny Health and Fitness SF-B1002 Belt Drive Indoor Cycling Bike which sells for just $369 but has excellent reviews and comes well recommended for being stable, able to accommodate 100mph speed, is quiet and easy to assemble.
Like Orange Theory, Peloton riders, have a cult-like following. They buy the gear and wear the branded clothing. But sometimes, the tops the instructors wear catch the eye of female riders and a new style trend takes off!
I noticed on Facebook this weekend that three of my friends were wearing the exact same cut-out bra. The linking characteristics of these three friends? They each are avid Peloton riders.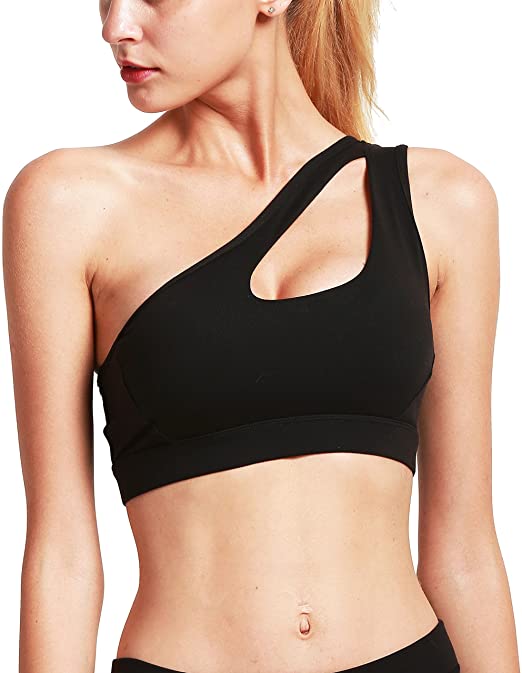 It is sold on Amazon for $15, but I found a similar one at Romwe for 9.95. The plus to both of these is that the bra is well constructed for the price and it comes with padding!
Alo, a California-based yoga studio with studios and shops in Cali and New York, sells a version for a slightly higher price ($54).
It gets excellent reviews as well from verified purchasers who describe the bra as comfortable, edgy and stylish. Their only complaint is that it has no padding and my not be suitable for HIIT workouts but is great for everything else.
Free People makes the Ruffle Me Up Sports bra which is a whole lot of feminine mixed with sporty.
Finally, Urban Outfitters comes thru with the sexy pushup version in its Year of Ours Victoria sports bra.
SHOP MORE SPORTS CUT OUT BRAS
The appeal  of the black cut out bra phenomenon is not necessarily new. Fitness pro Sylwia Wiesenberg wore a similar cut out bra in her Femme Fatale workout video back in 2014 and similarly, inspired thousands of women to go out and get a similar bra.