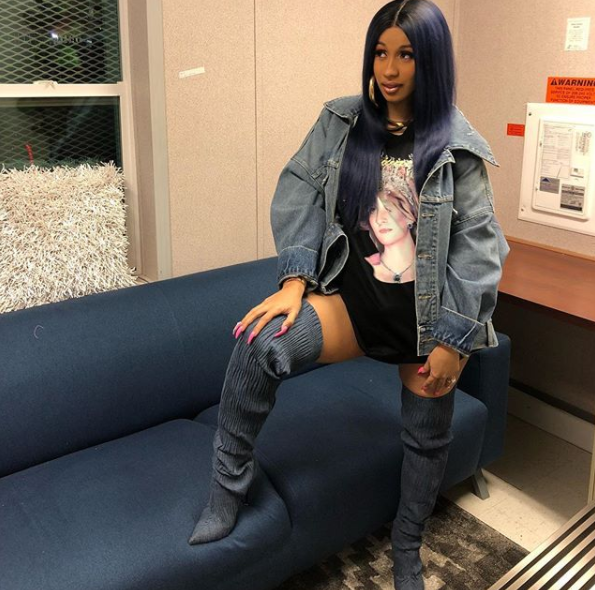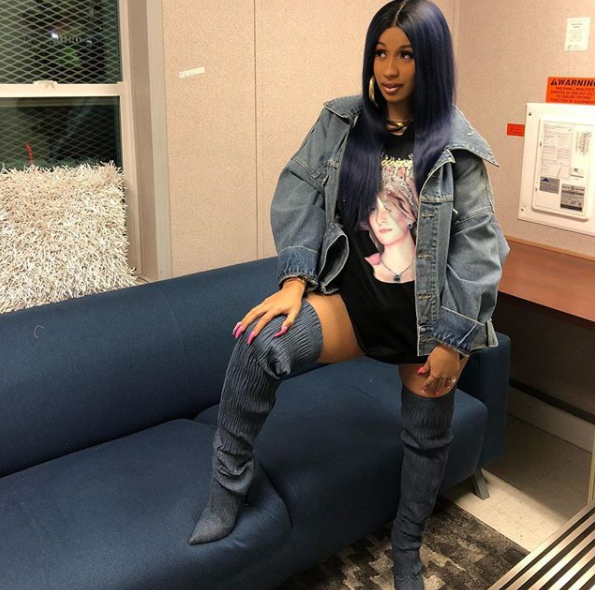 Speaking of
Cardi B
., her maternity style has been similar to
Khloe Kardashian's
marked by oversized t-shirts and boots. It's kinda attainable and could be pulled off by most people.  You just have to get over any insecurity you have with wearing thigh high boots.
This weekend, the rapper sported an oversized black Lady Diana tribute print T-shirt from Far Fetch under an over sized acid washed denim jacket with gold hoops and blue-grey thigh high boots while performing at the annual Broccoli Festival in Washington, DC this past weekend. 
GET THE LOOK:
If you'd like to know more insider tips, want a critique of a site you've created or if you are interested in starting a blog or website yourself but do not have the time, patience, bandwidth, know-how or ability to get it done, let me set it up for you and train you on how to keep it going with my "Do-It-For" you consulting service,
Visit my Personal Consulting Site and Book a spot today!