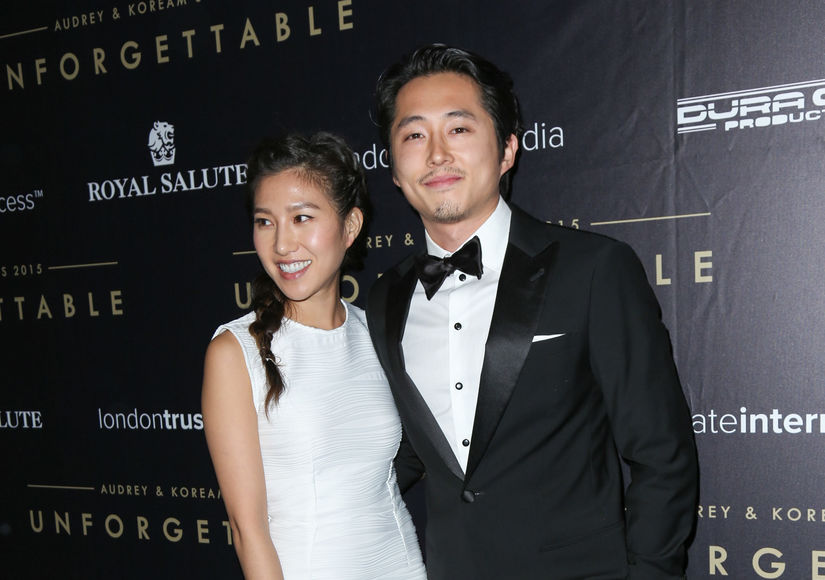 Congratulations are in order to my favorite The Walking Dead alum Steven Yeun and his photographer wife Joana Pak!
Pak used the occasion of the couple's two year wedding anniversary to share with her 100K followers that she is expecting her second child.
She posted a mirror selfie revealing a burgeoning baby bump along with emojis of their family tree. She looked absolutely beautiful and fresh faced! Glowing! (smile)
Yeun is very private but you can catch glimpses of his life as a dad and hubby in Pak's very tender and intimate Instagram feed which recently included a photo from the C-section birth of the couple's first child, son Jude Malcolm!
Yeun, best known for his breakout role in the hit AMC television show The Walking Dead, and Pak married December 3, 2016  at  L.A.'s historic Paramour Estate before many of Yeun's former co-stars from the hit AMC Television show:  Norman Reedus, Andrew Lincoln, Melissa McBride, Sarah Wayne Callies, Chandler Riggs, Emma Bell and Alanna Masterson.
And although I am a big TWD fan, I still am still mourning the death of Yeun's beloved character on the show, Glenn sniff as he was one of my faves.
Congrats to the Growing Family!!