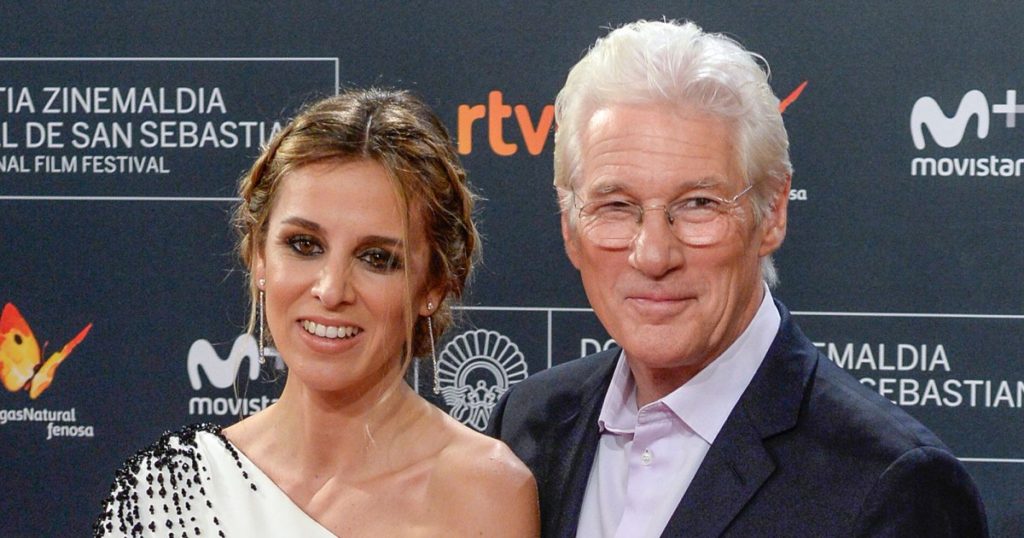 Jeff Goldblum did it at age 60 and John Stamos at  age 54 — became first time dads at a very mature stage of their respective lives.
In the starting over in the parenting pool club is Mick Jagger   who became a dad again to a newborn at 73 and Mel Gibson who welcomed a baby at age 60 and now 68-year old Richard Gere is set to jump into the fray and will become senior dad to a newborn when his new 34-year old wife  Alejandra Silva  delivers their first child together.
The couple started dating in 2014 and wed earlier this year in a private civil ceremony.
Goldblum and his then 34-year old dancer wife Emilie Livinston welcomed their second child last year, the same year that Jagger and his then 29-year old ballerina girlfriend Melanie Hamrick , around the same time 60-year old Mel Gibson announced that he is expecting a baby with his 26-year old girlfriend Rosalind Ross and after another Stones bandmate 68-year old Ronnie Wood and his 38-year old wife  Sally welcomed twins in May 2016.
This will be Gere's second child. He and ex-wife Carey Lowell share an 18-year-old son together. Silva has a 5-year-old son from her previous marriage. This is Gere's third marriage.
photo: Getty