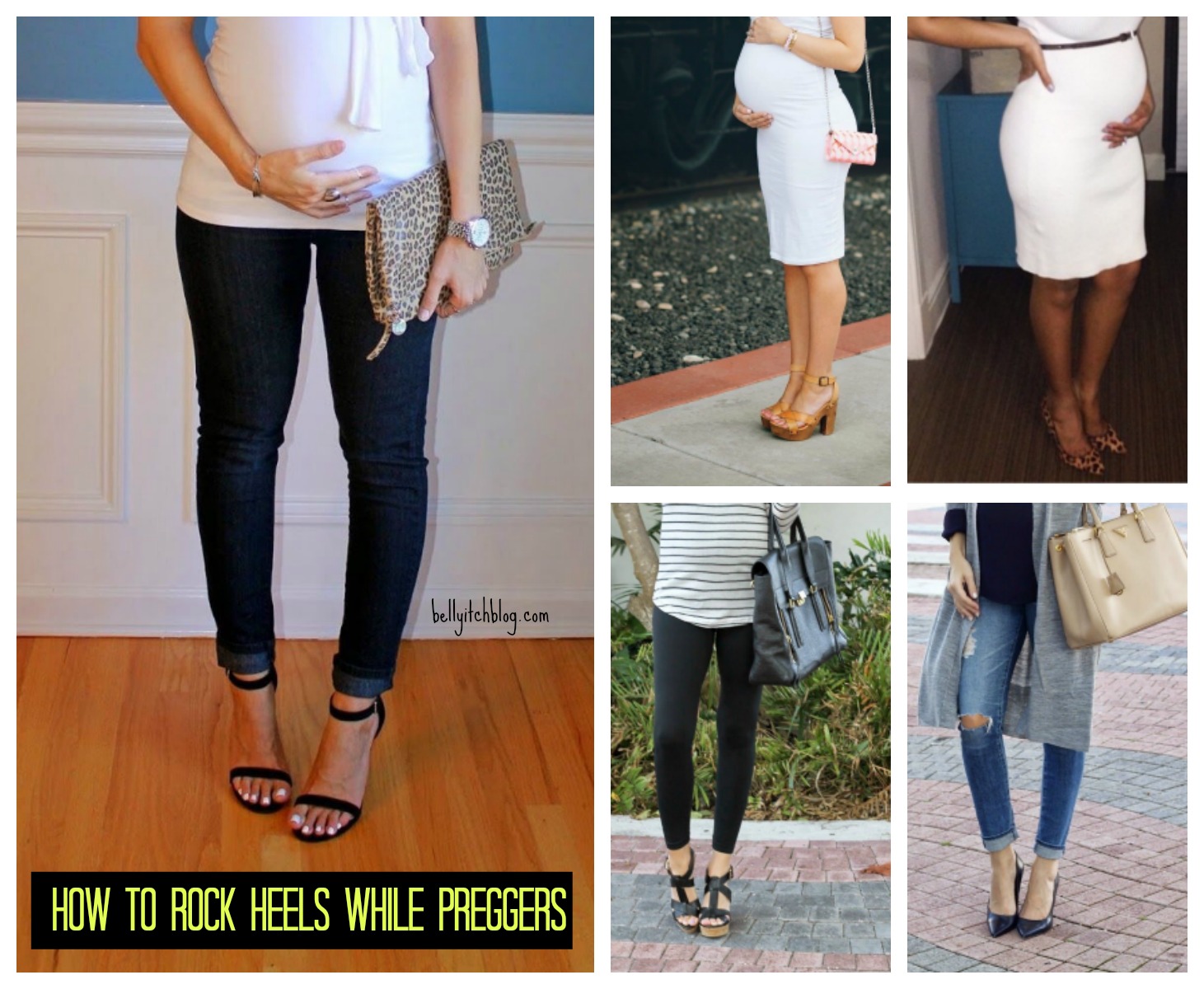 When you are preggers and your center of gravity is thrown off as you adjust to new weight distribution, it is probably wise to avoid high heel shoes. They are hazards and dangerous to the life you are incubating if heaven's forbid, you were to trip and fall.
The risk is higher when you're expecting. This is true even if you are not partial to dizzy spells or the like.
So what is a fashionable gal who doesn't really "do" tennis shoes or flats to do? You can go with the next best thing low kitten heels or low wedges.  Don't fret, kitten heels have come a long way in fashion history and you can find a wide assortment in various price points at shoe stores and department stores. You can get great deals on designer and name brand shoes from discount outlets like Simms, TJ Maxx, Marshall's, Ross and Burlington Coat Factory if you have those stores where you live.
Online is your next best thing.
Stores like Zappos and Overstock.com have awesome deals. I've curated some of the hot shoes I spotted surfing my partner's at Shopstyle's pages.  Personally, although I am not preggers, I can't handle high heel shoes like I used to but I prefer the height boost that comes from wearing heels.
Check them out: