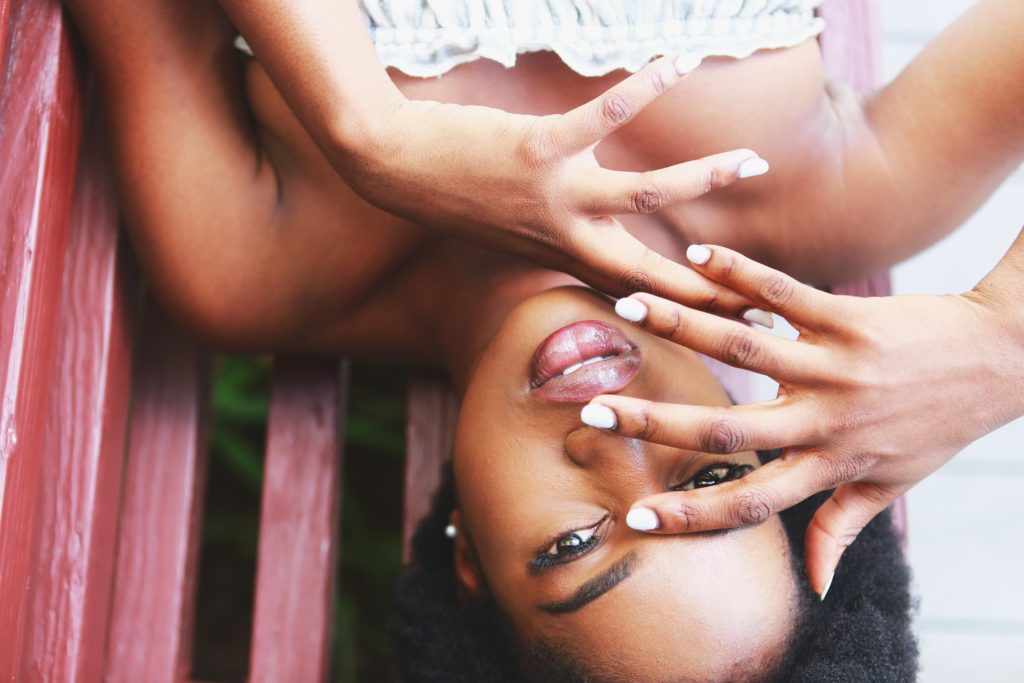 We share the secret of getting a beautiful pregnancy glow out of a bottle!
Theoretically pregnancy is meant to make you glow, its a biological 'fact'. The increased amount of blood that's circulating around your body is meant to give you a beautifully flushed look and as your skin retains more moisture and produces more sebum you're meant to be glowing with a luminous dewy sheen – sound familiar?
Don't worry if not, the combination of nausea, lack of sleep and sensitive skin experienced by many mums-to-be doesn't lend itself well to natural radiance. Thankfully its easy to fake it – we explain how to get that 'movie star' pregnancy glow and only you need know its not real!
Step 1 – The Start
The first place to start is on the inside, drinking 8 – 10 glasses of water a day will do wonders for clearing your skin and helping to flush out water retention too. A good prenatal vitamin combined with a balanced diet that includes plenty of fruit, vegetables and omega rich foods will help too.
Step 2 – The Cleanser
Whether you suffer from dry, normal or oily skin its important to wash your face thoroughly twice a day. Using a gentle exfoliater such as Botanics In Shower Facial Polish will help to remove dead skin cells and improve circulation, banishing dull skin for good.
For best results apply in circular motions with your fingertips and rinse off with lukewarm water. Patting rather than rubbing your face dry can also help prevent blotchy skin and spider veins as you're less likely to break the tiny capillaries that sit just under the surface of your skin.
Step 3 – The Moisturizer
Using a good moisturizer after cleansing is a must for gorgeous glowing skin. Massaging a fragrance free, sensitive moisturizer such as OZ Naturals Facial Moisturizer  into your face and neck will really help to give your complexion a lift without irritating your skin. If possible it's best to go for a moisturizer that contains an SPF factor to protect your skin against the sun's harmful rays especially as this can also help to reduce the likelihood of chloasma (brown patches) developing.
Step 4 – The Base
Blend a light base into your skin with your fingertips. It's specially designed to conceal dark circles and skin imperfections with minimal effort so you needn't spend hours blending for that flawless finish. Tinted moisturizers and foundations like stila Sheer Color Tinted Moisturizer SPF contain light reflecting particles are also great for giving that dewy, smooth finish we all wish we had naturally.
Step 5 – The Blush
Recreate that gorgeous flushed look and perk up a grey complexion with a swirl of pink blush on the apples of your cheeks. A slightly shimmery, rosy color is always a good bet as it fakes a really healthy glow in an instant. I like Bobbi Brown's Shimmer Brick because it accommodates all complexions.
Step 6 – The Highlighter
Blending a peach toned highlighter along your cheek and brow bones will really help to lift your look and mimic that pregnancy sheen in seconds. You only need to use a dot and you'll be able to recreate that 'slept like a baby look' on the sly. MAC's Primed for Perfection Prep + Prime Highlighter brings a soft, sheer wash of color to the skin and goes on smoothly.
STEP 7 – THE MASCARA
A sensitive mascara in black/brown will be gentler and more flattering on tired eyes. Curl your eyelashes first for a really wide awake look. You can't go wrong with the old drug store fave, Maybeline's Great Lash that usually runs under $5!
Step 8 – The Lips
To top off your gorgeously glowy look a sheer lipstick is a must. Go for a shade that's as close to your natural lip color as possible as this will really help to finish your 'natural' look. Clarins Instant Light Natural Lip is a light gel that has a plumping effect.
So, now you've faked radiant, glowing skin all you need to do is smile and pretend that you feel as gorgeous as you look!
photos: Getty, Imagestock, Starcast