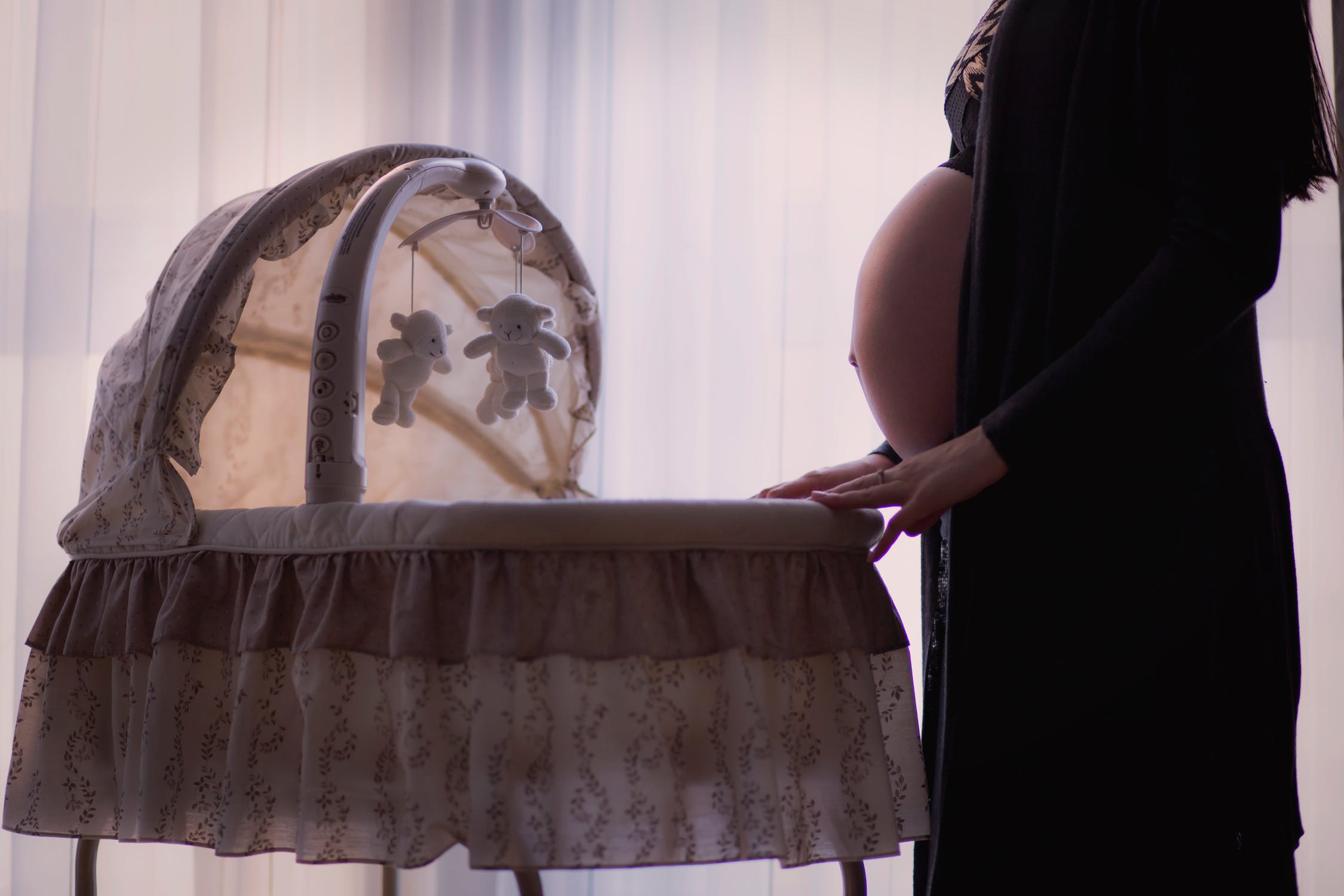 VOGUE takes an in depth introspective look at an author's journey through pregnancy over 40 in a recent feature:
Childbearing is a fraught topic at any point during a woman's life, but rarely is it more so than during the run-up to the fifth decade, when conventional wisdom—if not science—suggests a golden door slamming shut. It's an inflection point of which Sheila Heti's forthcoming book, due out in May, is the latest, but certainly not the only, investigation: As her narrator grapples with her own ambivalence, so, too, does a generation that came of age with a sense that possibilities will always be infinite. Women who accept that they might not reproduce, or decide not to, wonder if they should feel differently; those who desire children and don't yet have them sometimes slip into a panic, as if a single birthday might be the hinge on which a fulfilling life pivots. Being a pregnant 40-year-old, as the women depicted here are (or just were), might not be all that different than being pregnant at any other age, but it tends to elicit fascination, or relief, in one's contemporaries; I know because I was recently one myself.
Is it really such a big deal, though? Popular culture serves up outliers, like Janet Jackson and now Illinois Senator Tammy Duckworth, who is pregnant with her second child at 49 (she had her first at 47) and recently revealed in an interview that her fertility doctor told her "50 is the new 40." But popular culture is also responsible for the ticking-time-bomb neuroses of Bridget Jones and Charlotte York—the widespread perception, in the words of Naomi Watts's childless 40-something in the Noah Baumbach comedy While We're Young, that "after 35, it's a shit show."
The reality is that for a majority of women, it's not. Many common impediments to fertility have nothing to do with a woman's age; some, such as the widely reported decline in sperm counts, have nothing to do with a woman at all. In truth, the cliff isn't usually 35, or even necessarily 40; it's probably closer, on average, to 44 or so, though donor eggs can stretch those numbers further, and everyone is different.
In fact, the 40-to-44 and 45-to-49 age brackets are the ones in which U.S. birth rates—despite record lows overall—are rising fastest. This phenomenon is particularly easy to observe in cities like New York and Los Angeles, where career and coupling are competitive sports, and where my own obstetrician reassured me, during my first ultrasound last year at age 39, that more than half his patients were older than I was. "My college roommate is due one day before me; I've found quite a few other people my age are having kids within months of me," says Amber Feld, a 40-year-old Los Angeles publicist expecting her first baby in April. "I was really surprised. I thought I might be the last, but I don't think I will be even close to last."
continue reading