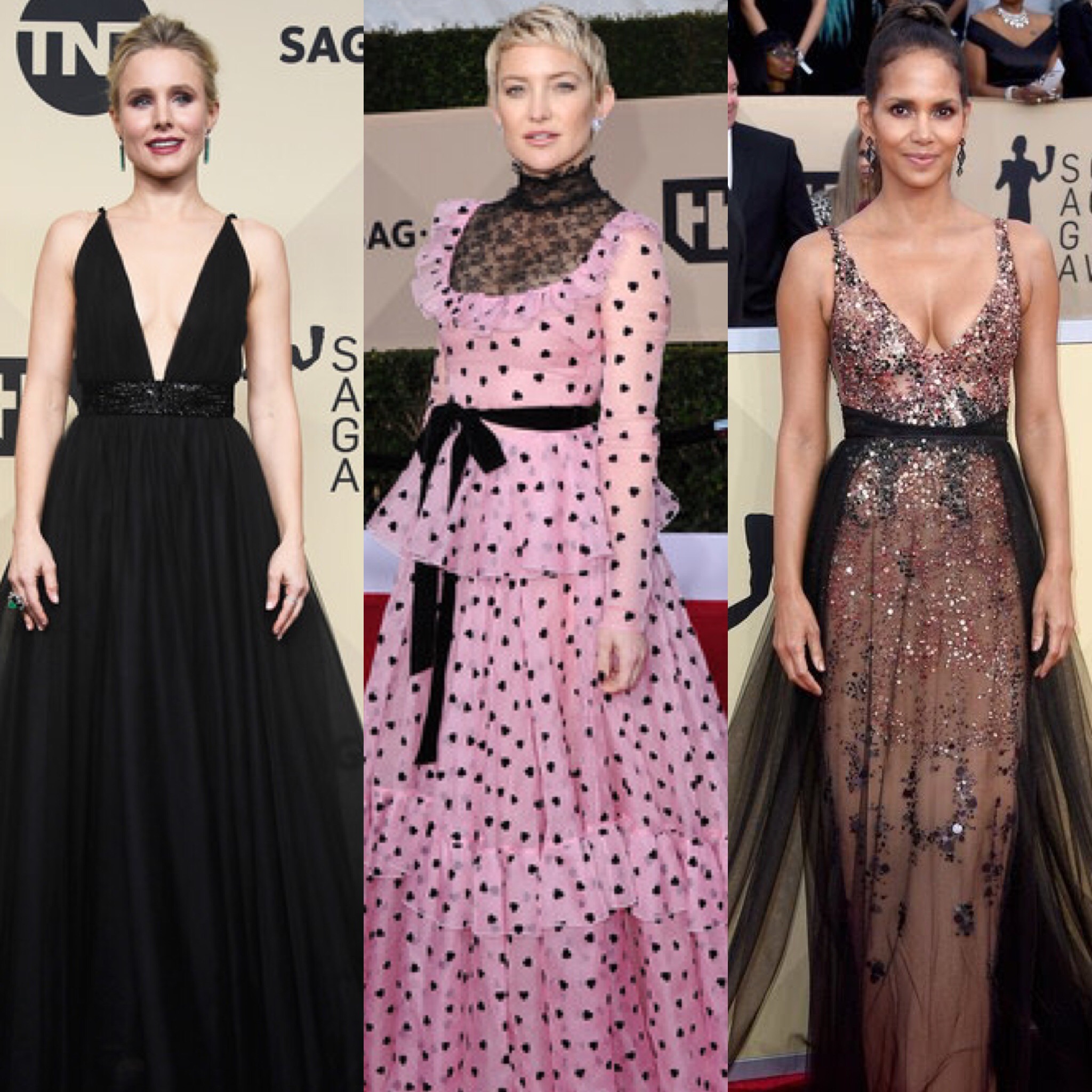 We are still in the era of #MeToo and #TimesUp when it comes to outing sexual harassment, assault and disparity in Hollywood and it too center stage again at the 24th Annual Screen Actors Guild Awards at The Shrine Auditorium on January 21, 2018 in Los Angeles, California.
Our Bellyitch Bumpwatch alum Kristen Bell was the first host (of any gender) of the annual show.
Also, women made all the presentations of awards during the event.
Unlike during the Golden Globes, we saw a lot of color on the red carpet. Attendees showed their solidarity to the movements with lapel pins and speeches.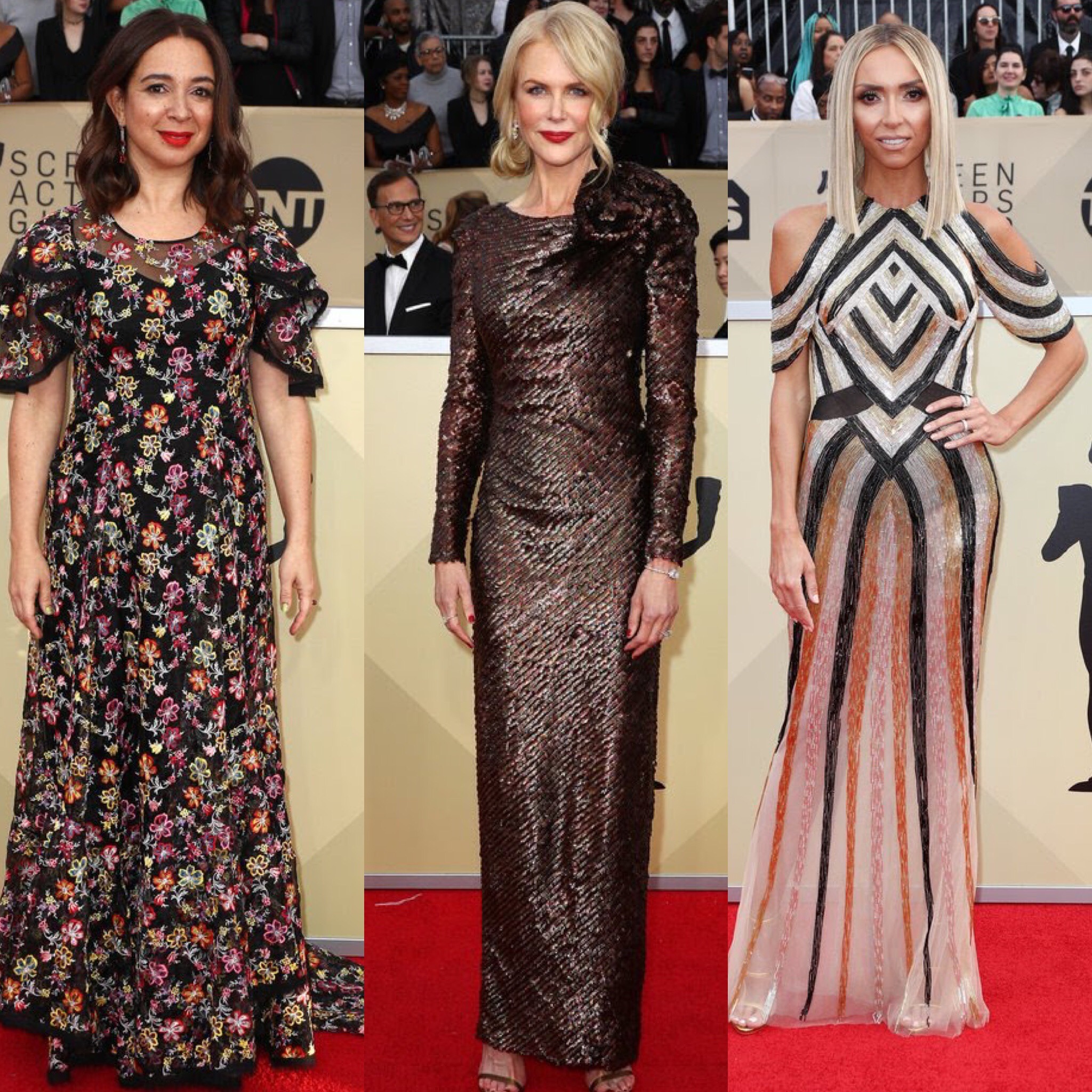 Along with Bell, other celeb moms featured on the blog attended including Kate Hudson, Halle Berry, Maya Rudolph, Giuliana Rancic, Nicole Kidman, Laura Linney, Reese Witherspoon and Allison Janney. The latter four were nominated for awards with Janney and Kidman walking away with the top honors for their respective categories.