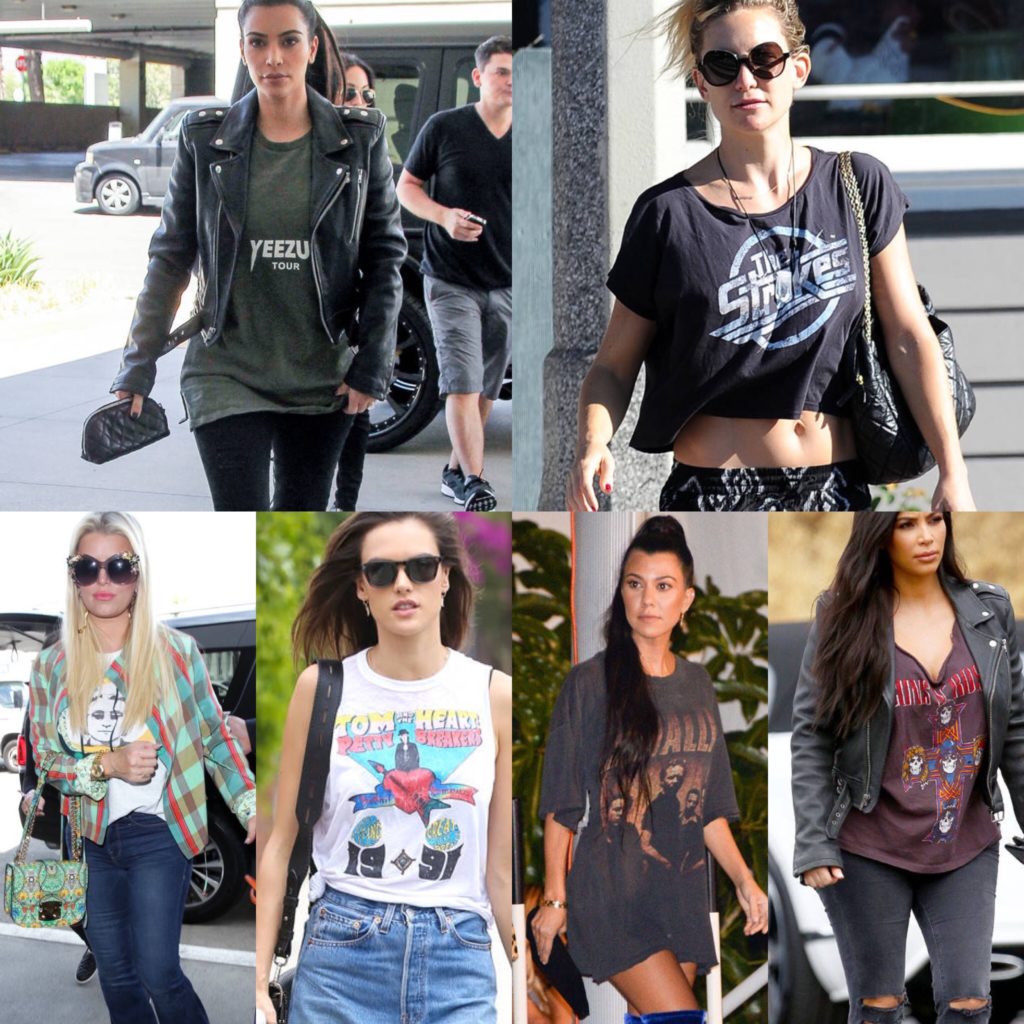 I LOVE a rocker or a  band tee and so do a lot of the Celeb women we have"bump watched" in the past.
Jessica Simpson, Kim Kardashian and her sister Kourtney Kardashian, Kate Hudson and Alessandra Ambrosio have all rocked the band tee well when snapped out and about. (See above collage)
Not only are these chic t-shirts great way to pay homage to a fave performer or band of the present or yesteryear, but they are iconic fashion items that are forever in style.
Sleeveless, long sleeved, under a denim or leather jacket, with a pair of jeans or cropped shorts, they can be mixed and matched in any  casual look.
I've Insta-shared pics of myself in band tees featuring The Beatles, Jimi Hendrix, Michael Jackson, Bob Marley, The Doors, Pink Floyd, Nirvana, The Rolling Stones and more myself. (See collage below)
Cant get enough and my collection continue to grow.
I curated a selection of rockstar tees under $20 each for my budget conscious readers. Check it out: Powered by my partners at Shopstyle: