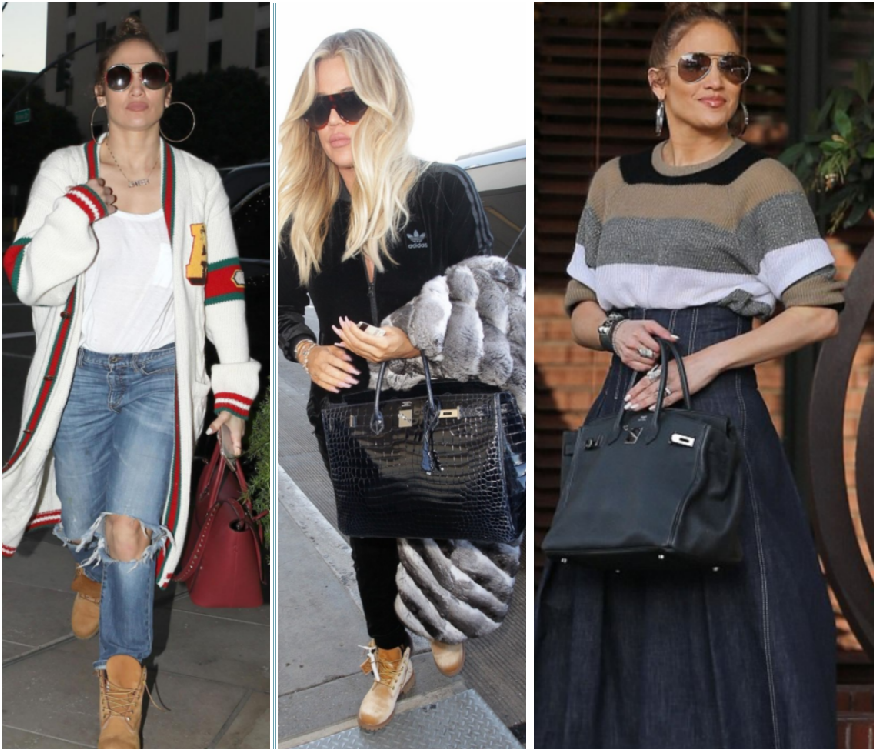 Jennifer Lopez and Khloe Kardsahian win this weekend's hot mama looks!
J.Lo was spotted out doing matronly chic in a Brunello Cucinelli Lurex Striped Knitted Sweater smartly tucked into a long dark denim skirt while sporting her signature black Hermes bag and wearing cute Jennifer Fisher silver hoops.
Newly admittedly pregger Khloe hit the town in a comfy yet stylish Adidas sweatsuit, juxtaposed Timberland Boots but made feminine by her own croc Hermes bag, a Cartier bracelet, Jennifer Meyer necklace and Celine shades.
Lopez made a second appearance also in Timberland boots with distressed ripped at the knee jeans and tee under a long white with signature Gucci Embroidered chunky cable knit striped cardigan sweater with matching Gucci shades and a Valentino bag.
Love it!
If  you would like to cop some of these pieces, check out my Weekend Mom Collection here:
If you'd like to know more insider tips, want a critique of a site you've created or if you are interested in starting a blog or website yourself but do not have the time, patience, bandwidth, know-how or ability to get it done, let me set it up for you and train you on how to keep it going with my "Do-It-For" you consulting service,
Visit my Personal Consulting Site and Book a spot today!