As parents start to scramble for destinations to travel to for upcoming Spring and Summer breaks, folks on the East coast of the United States do not have to travel too far and can look no farther than New Hampshire.
New Hampshire is one of those New England states that never really gets its due. For all the beautiful, immersive nature and quaint northeastern towns it has to offer, New Hampshire gets missed when looking for new vacation spots. If you're looking for a getaway and are tired of your average tourist trap, the Granite State has several small towns that are worth adding to your itinerary.
Gazing Out on the Ocean in Portsmouth
If a seaside vacation sounds right up your alley, you need to look no further than Portsmouth. It's just far enough away from the hustle and bustle of the larger New England cities and even feels calmer, but it's not so far that you can't run into the city should you so desire. With easy access to both the Atlantic Ocean and the mountains, Portsmouth is a nature lover's dream come true. Make sure to pack according to the weather forecast because northeastern climates can occasionally be colder than expected. And foodies can rejoice: Voters called Portsmouth one of the best small town food scenes in the country. Better come hungry!
History Comes Alive in Hanover
Hanover is one of those towns that is frequently talked about but seldom visited. Thanks to its role as the home of Dartmouth College, the town has maintained a youthful vibrancy despite looking much like a classic village from a time long since passed. This river community lies along the Appalachian Trail — hikers, take note — and truly lives up to the meaning of the word "picturesque." Make sure you have your smartphone handy so you can snap plenty of selfies as you explore Hanover.
Natural Beauty Throughout Exeter
Exeter, with its fairly low population of 14,000, is smaller than many towns in the country but it makes up for its small size with a large amount of charm and personality. The quaint downtown, with a surplus of friendly natives, offers plenty to do without venturing into the realm of being overwhelming. Exeter is one of New Hampshire's most well-kept secrets. Warning: once you get a load of the low housing prices, you may never want to leave.
Travel Back in Time in Hancock
Want to get that rush of feeling as though you stepped into an entirely different time period? Hancock is where you need to be. From its Sleepy Hollow-like covered bridge to the historical 18th century inn, it's truly like you've traveled back in time. Don't worry, you'll still find plenty of modern amenities. Just make sure that if you're planning a trip to Hancock, you've got a smartphone that's up to snuff. Without pictures, nobody on social media will believe you're in a town as historic as this!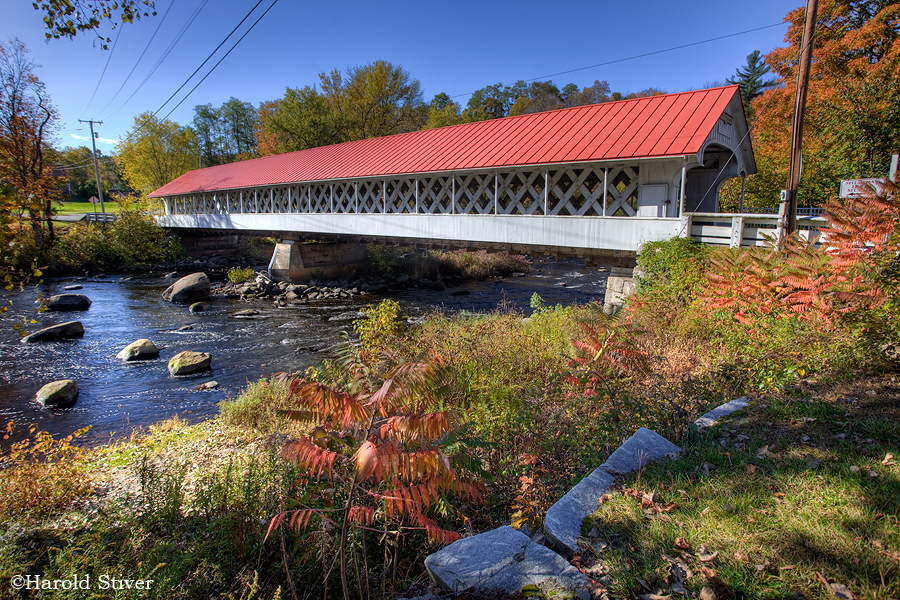 Jumping All Around Jackson
The idea of a vacation in New Hampshire got you feeling sporty and ready to break a sweat? Jackson welcomes you! Depending on the time of year and the seasonality, this small town is perfect for hiking, biking, casual strolls, and the more wintry activities such as skiing and snowboarding. As one of the smallest towns on this list, Jackson has enough personality to contend with even the largest cities in the Granite State.
Preparing for Your Trip
New Hampshire isn't exactly known for good reception, and an outdated device will only make it that much harder to take quality photos, snap selfies in front of historical landmarks, and Instagram the culinary confections you found up in Portsmouth. Before you get going, stop by one of the AT&T stores in New Hampshire to make sure you have one of the latest devices that can handle all of your texting, calling, pictures, and social media needs while you're away. Nothing is a bigger buzzkill than going to upload a selfie in front of the Honeymoon Bridge in Jackson and getting that dreaded "no service" message!

Beyond that, always pack appropriately for the weather and make sure that, if you're driving, your vehicle is properly gassed up at all times and that you have a clear idea of how to get to your next destination. While having fun is important on your vacation, so is your safety. Now go get ready to explore everything that New Hampshire's small towns have to offer. You'll be glad you did!