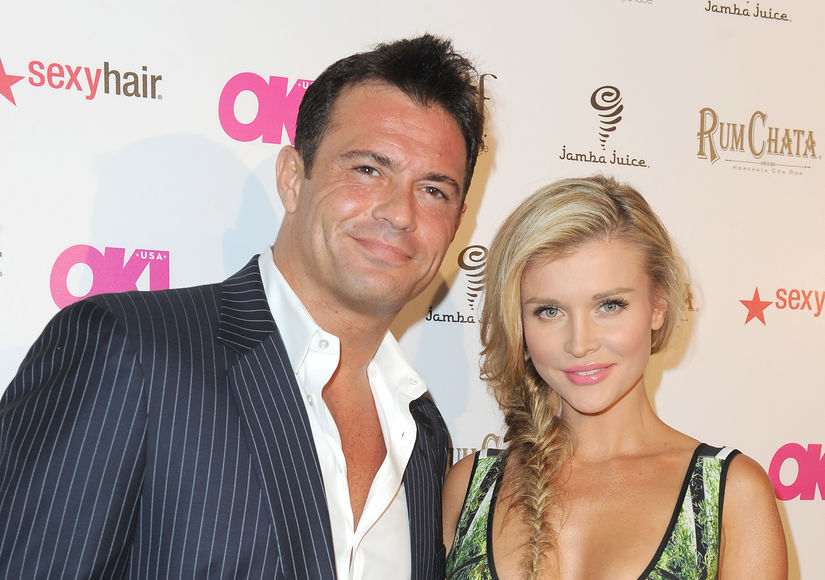 Of all the Housewives of Miami stars, I think Joanna Krupa, who had a career as a model and appeared on Dancing With the Stars before that short lived franchise has parlayed her stint on that show into more fame in the US.
She is a paparazzi magnet here!
Back home in her native Poland, the former Playboy cover model is well known on TV as the head judge in that country's version of Top Model, and has been since 2010.
But we remember her discussing baby plans with her husband while on the show Romain Zago. Sadly, the two have split up and their divorce just finalized last month. They did not welcome any children in their 4-year marriage, though Kruppa has said she would like to become a mother someday.
The blonde-haired, blue-eyed beauty, knowing she is getting up there in age, preserved her eggs for the future.
"Thank goodness I froze my eggs,' the Playboy vet told told Life & Style Magazine: "I would honestly be freaking out right now if I didn't."
She isn't alone; Sofia Vergara, Naomi Campbell, and many others have too. Singer Sophie B. Hawkins welcomed her second child at age 50 using eggs she froze when she was 30!
photo: Getty