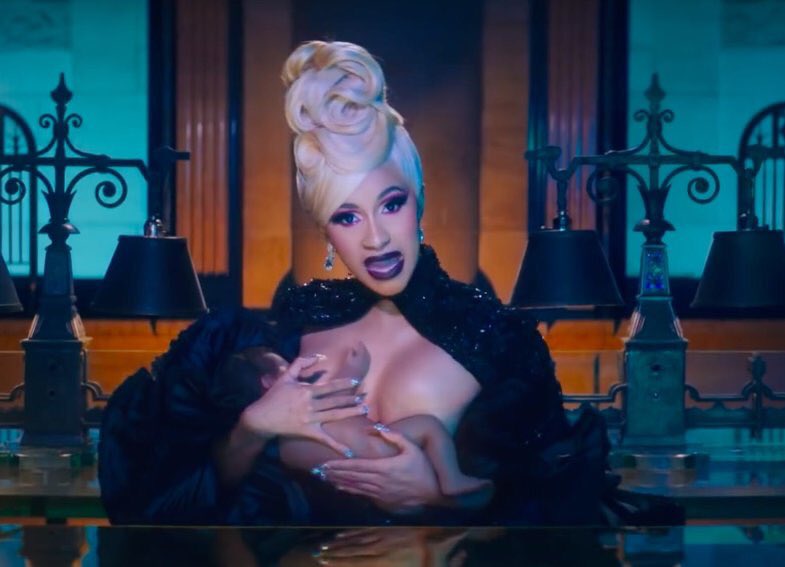 In her newly released music video for her latest hit single, "Money", rapper Cardi B promotes breastfeeding by featuring shots of herself nursing an infant. Well more likely it is a doll and not her 6-month old daughter Kulture with estranged hubby Offset.
The shots in the video that was dropped on Friday, December 21 of her holding a baby to her breast dressed in high fashion couture amidst is set among  abundant glorious conspicuous consumption and female body glorification!
The video is visually stimulating and the ornate costuming and setting inside a bank and I think a museum is bold but nothing you wouldn't expect from a woman on top of her game and with a very generous music video budget.
She pays homage to photographer Thierry Mugler's 1999 Playboy shoot, and Lil Kim while pole dancing and playing the piano naked.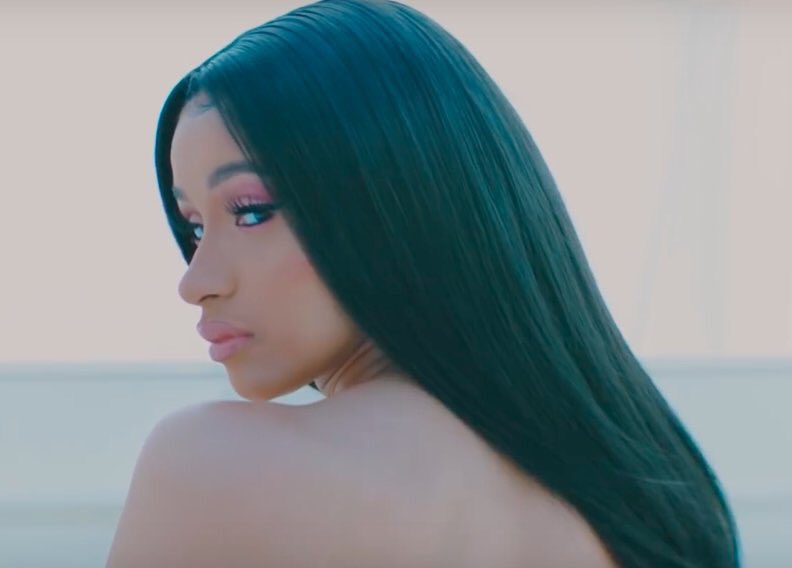 People on Twitter noted it is reminiscent of Rihanna's "Pour It Up" and Beyonce's "Partition" videos.
It is definitely got people with talking with half of the people I saw on Twitter saying she is personifying feminism, empowering sex workers via all the images of strippers, while normalizing breastfeeding and the message that a woman can be a mom, career woman and have it all. 
Others are saying the breastfeeding images juxtaposed with so much "T &A" sets back the movement to normalize breastfeeding through declaring that the female breasts are not sexual objects but objects for nourishing a child.
Either way, the video is quite an exhibition. WATCH!