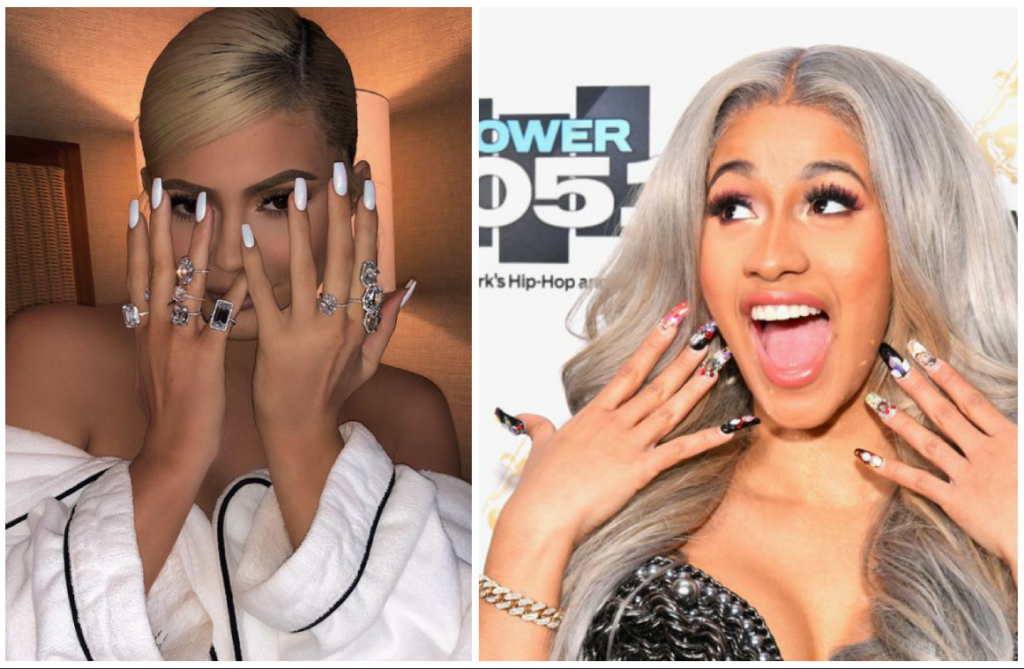 Kylie Jenner and Cardi B are queen of setting and staying on top of trends so of course the new moms are rocking the latest in ornate super long coffin cut nails.
However, that penchant for showing off their latest exquisitely designed hands is making them target for a new type of mommy shaming.
When the Kyie Lipkit mogul posted a recent photo of herself with daughter Stormi while showing off her gorgeous pink ombre nails, several fans replied criticizing the danger the nails could pose to a baby.
"Poor Stormi. I bet she has all over her tiny body bruises and scars from her mother's witch nails," one replied. "how do you look after her with those nails?"
Cardi B got similar treatment in a post sharing a new diamond bracelet her daughter Kulture is wearing. "Am wondering how she wash her baby's cratch cuz her nails always long," one fan wrote, "how do you do anything with yo baby with them nails?"
In a taken down video, some commented how the nanny had well trimmed nails compared to mom.
Aye! It never ends does it?