This PRIDE month, several celebrities have come forward in social media to support their LGBTQ kids, an act which is uncommon for younger children, though dozens have show public support of their adult LGBTQ kids.
Others like Charlize Theron and Angelina Jolie have been either vocal or public with their choice to permit their children to gravitate towards a non-binary or gender-fluid identity.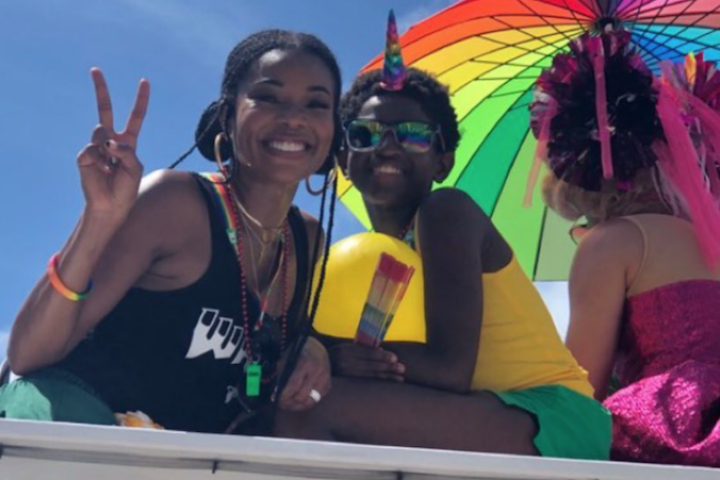 Back in April, NBA player Dwyane Wade and his wife Gabrielle Union cheered on Wade's son and Union's stepson, Zion, 11, while he walked in the annual Miami Beach Pride march.
Though the basketball star was busy in Toronto playing against the Raptors at the time, he shared Union's photo on his Instagram accounts, beaming with pride.
"We support each other with Pride," Wade wrote on Instagram over a photo of Zion and Union.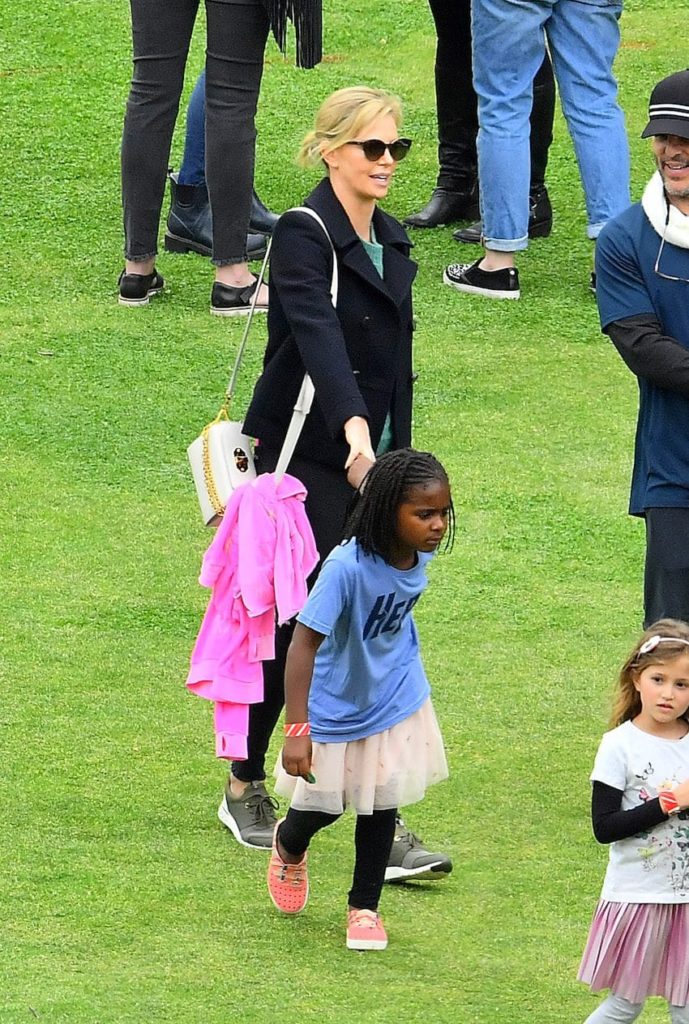 Also that month, Charlize confirmed that her 7-year old adopted chilld Jackson is trans. At the time, she told The Daily Mail that now she has "two beautiful daughters."
"My job as a parent is to celebrate them and to love them and to make sure that they have everything they need in order to be what they want to be," she said. "And I will do everything in my power for my kids to have that right and to be protected within that."
Theron adopted Jackson when just 3-years old and daughter August as an infant.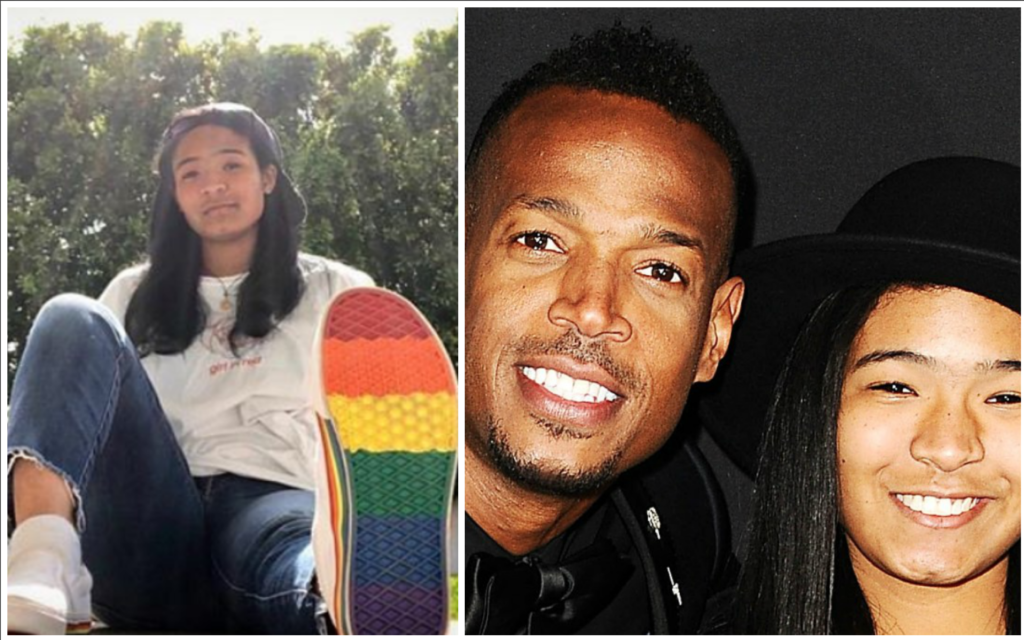 Marlon Wayans, star of White Chicks and other movies shared a photo of his daughter, Amai, wearing rainbow-soled sneakers on Instagram on Sunday, June 2. (Wayans also shares son Shawn, 17, with ex-wife Angelica Zachary.)
"Happy pride to my pride and joy," he captioned the photo. "I wouldn't change one effing thing about you. Love you to the moon around the sun through the galaxies and back again."
He had to clap back against trolls who didn't like his decision to outwardly and openly support his daughter which you can read about in US Weekly here.
Although neither Angelina Jolie nor her ex husband Brad Pitt have spoken publicly about their 12-year old daughter Shiloh Pitt, it is rumored and believed Shiloh is transgender.
Jolie dressed Shiloh in gender neutral clothing as a child and now she is much older, she makes her own fashion decisions, which often include more masculine fashion choices such as short haircuts, suits with ties, loose shirts, and pants.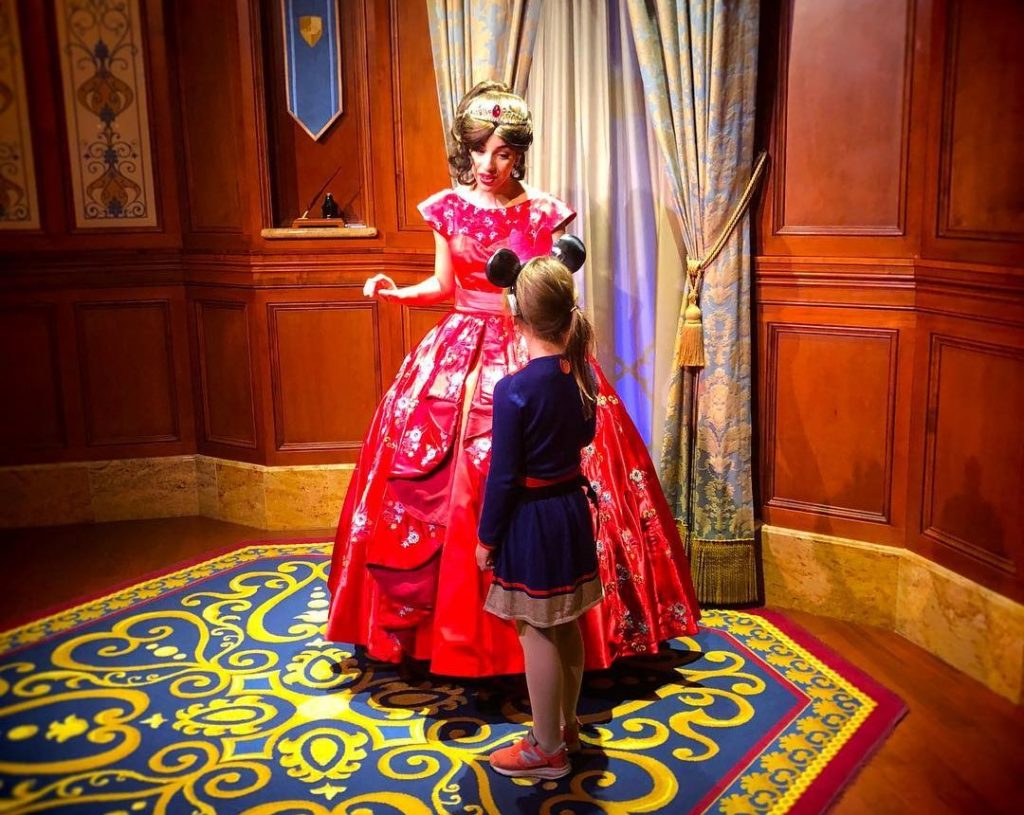 Jurassic World star Bryce Dallas Howard said her daughter Beatrice's gender was unclear for a while and in 2017 she told PEOPLE magazine,"She was bald for a very long time, and so gender [was] a little unclear," the actress told People in 2017. "But that was fine, and there was no problem. I really wanted to wait for her to lead me in a certain direction."
Singer Pink is outspoken about many things, and one of them is how she chooses to raise her daughter, Willow. "We are a very label-less household," she told the Sunday People in 2017. "Last week Willow told me she is going to marry an African woman. I was like, 'Great, can you teach me how to make African food?' And she's like, 'Sure mama, and we are going to live with you while our house is getting ready.'"
Over 9 million people have enjoyed Bellyitch's Award-winning Celeb "bumpwatch" pregnancy and parenting blog. Trying to Conceive? Download our
FREE Fertility 100
ebook. Hunting for Top Maternity or Kids Brands? Our
Bellyitch 100
is the free resource for you. Baby Shower Shopping? Check out out
Top Picks on Amazon
or our
Gift Guides
.