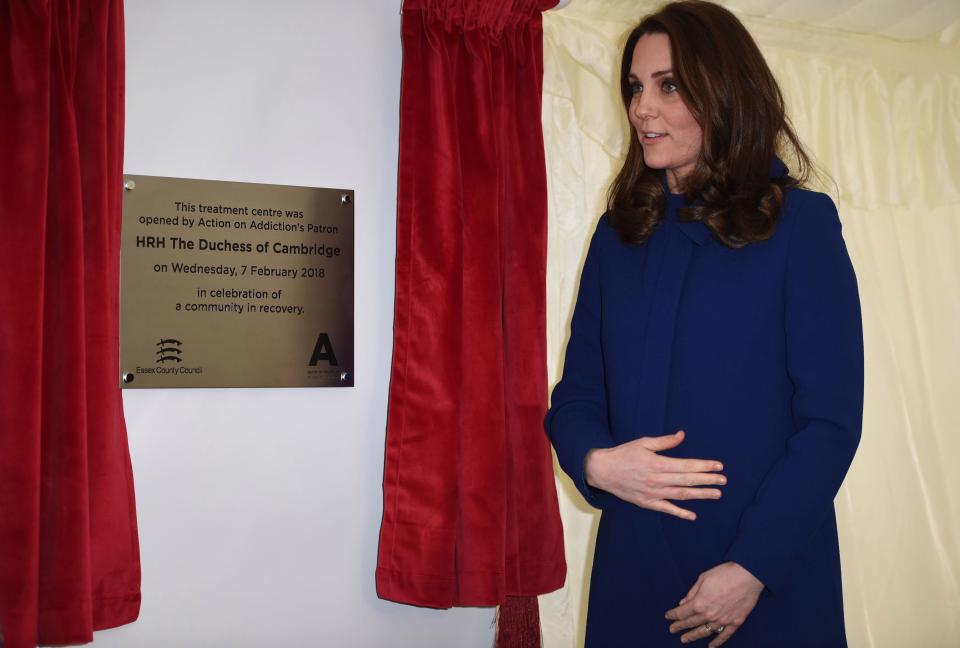 Catherine Duchess of Cambridge (née Kate Middleton) and Prince William welcomed their third child, a son today.
Kensington Palace confirmed the baby was born in the early hours of the morning,
The news came not long after it announced that the Duchess had gone into early labor.
She labored for about 7 hours which is relatively short but not atypical because she labored for 12 hours with Princess Charlotte and only 3 or so with Prince George.
"Her Royal Highness The Duchess of Cambridge was safely delivered of a son at 1101hrs. The baby weighs 8lbs 7oz," Kensington Palace announced on Twitter. "The Duke of Cambridge was present for the birth. Her Royal Highness and her child are both doing well."
The baby, who was born at St. Mary's Hospital in London, the same place his big brother Prince George of Cambridge, 4, and sister Princess Charlotte of Cambridge, 2, were born.
"The Queen, The Duke of Edinburgh, The Prince of Wales, The Duchess of Cornwall, Prince Harry and members of both families have been informed and are delighted with the new," Kensington Palace further announced.
The baby automatically becomes fifth in line to the British throne, behind his granddad Prince Charles, father William and Prince George, and Princess Charlotte.
The baby leapfrogs his uncle Prince Harry in the succession.
The child's name is set to be announced soon.
The baby birth's comes just a few weeks ahead of Princess Charlotte's third birthday, which is on May 2, and a few months ahead of Prince George's fifth birthday, which is on July 22.
If you'd like to know more insider tips, want a critique of a site you've created or if you are interested in starting a blog or website yourself but do not have the time, patience, bandwidth, know-how or ability to get it done, let me set it up for you and train you on how to keep it going with my "Do-It-For" you consulting service,
Visit my Personal Consulting Site and Book a spot today!