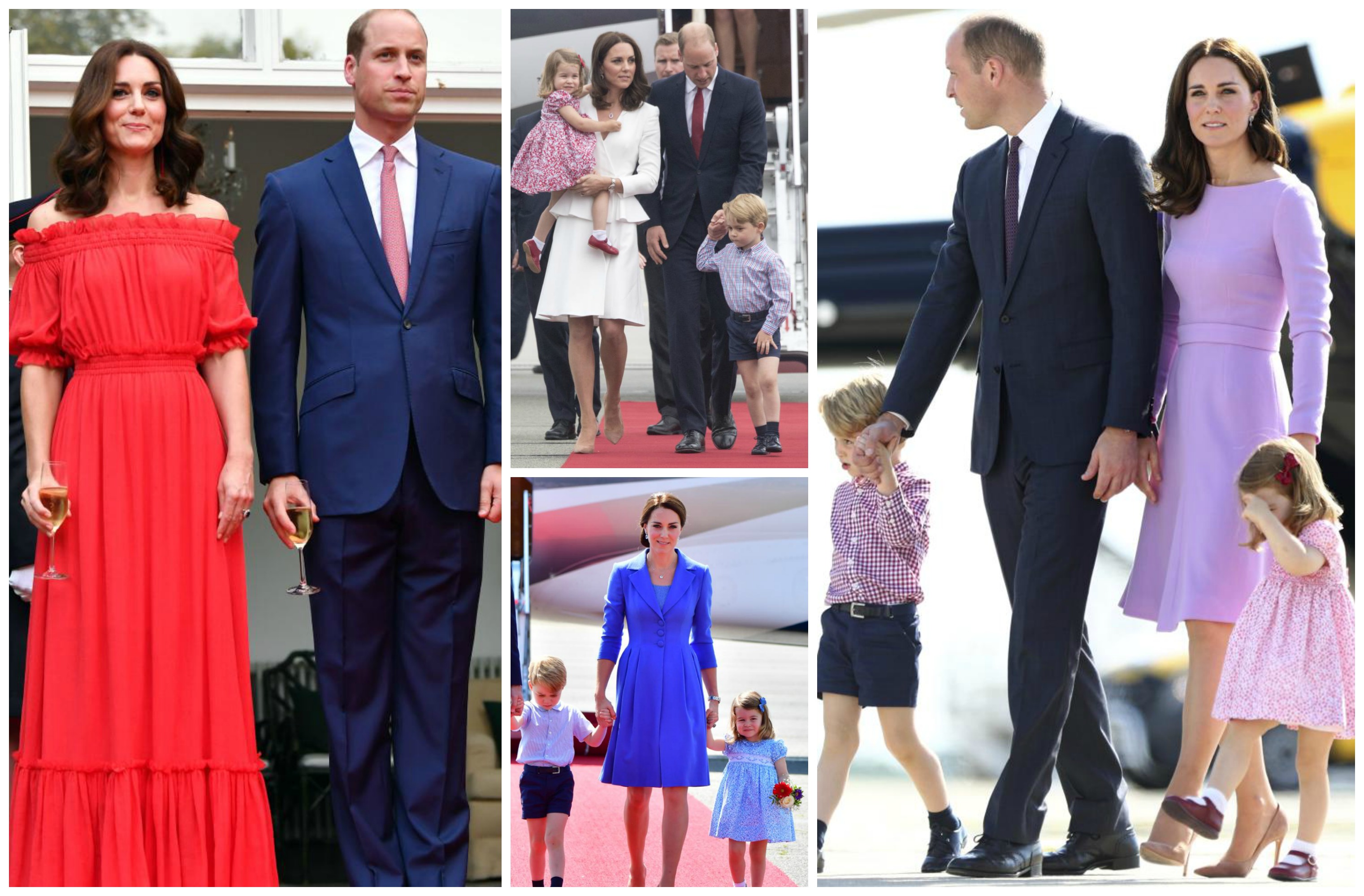 The former Kate Middleton is known for being a style icon, a down-to-earth Royal and a positive and influential example of modern motherhood. For example, she bans her children from playing with tech devices and urges them to play with real life toys, not digital ones.
But, she is also criticized often in the British and Aussi press for a lot of random stuff we find ridiculous.
For example, one Royal watcher said Catherine, the Duchess of Cambridge has taken the "magic" out of royalty . Um… exsqueeze me?! It was the claimant's back handed compliment way of saying that she has managed to relay relatively normal life and as a result, she is more relateable, albeit seemingly because she is a commoner, approachable and has removed the mystique from what it meant to be a royal. Errr. Okay. Sure, dude.
Another post by an Australian website went after her for color-coordinating her family's outfits when they go out, knowing they will be photographed.
*gasp*
I mean how dare she try to portray a pleasant aesthetic! The horror!
Personally, we like the coordinated outfits!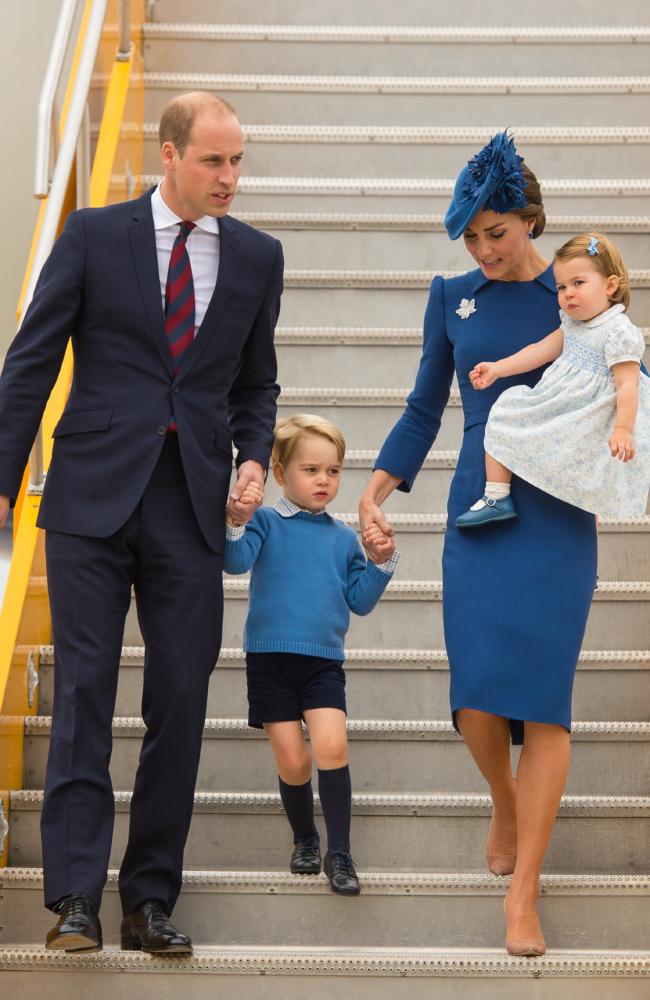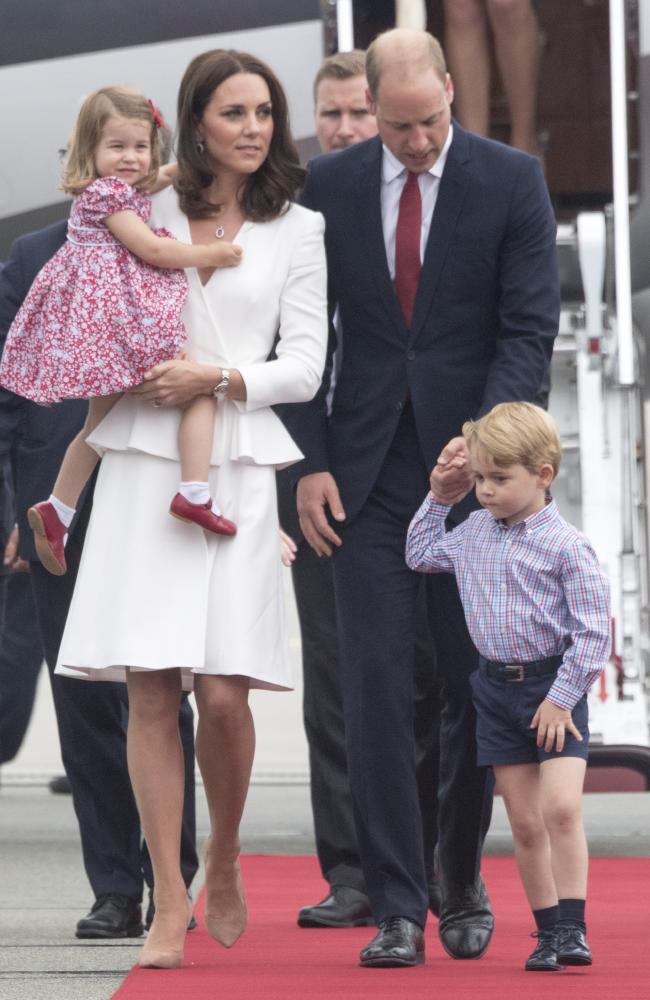 While visiting the Poland and Germany this Summer, Kate kept it neutral, arriving at the airport tarmac in a white Alexander McQueen Double-breasted wool and silk-blend peplum coat and her fave pair of nude Gianvito Rossi pumps, Princess Charlotte matched in a red and white floral dress with red Mary Janes and Prince George in a plaid shirt with complementary colors.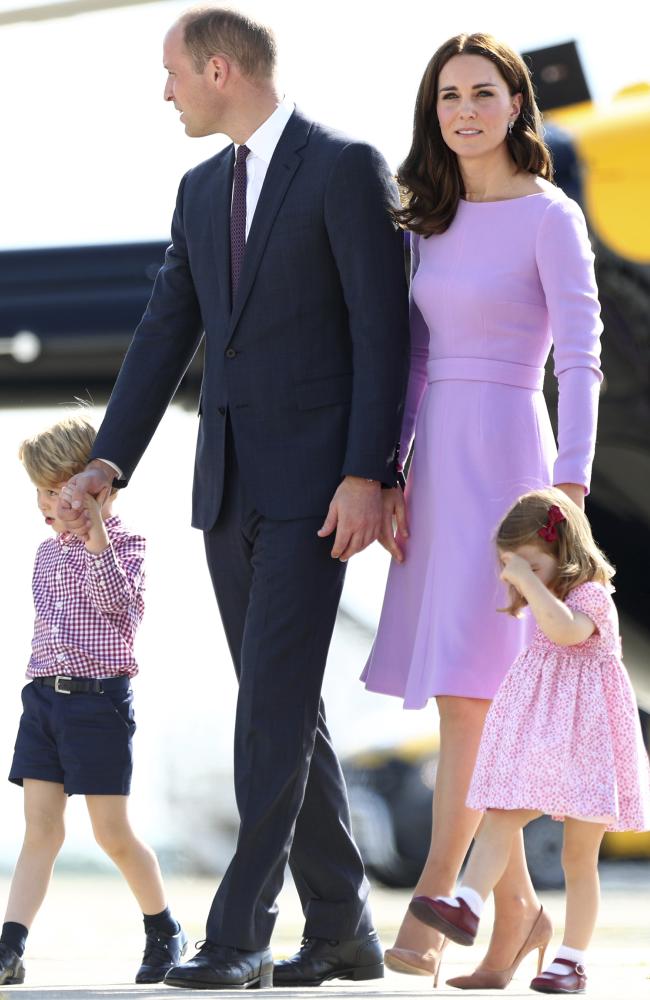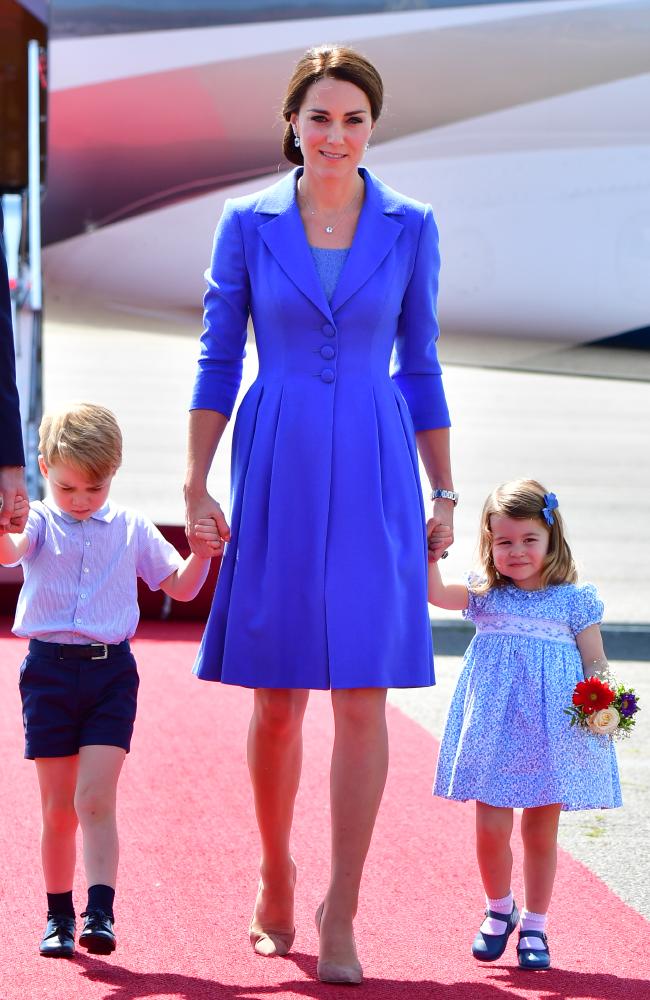 Landing in Berlin with her family in a blue Catherine Walker coat dress, again with her nude Gianvito Rossi pumps and accented with Kiki McDonough jewels.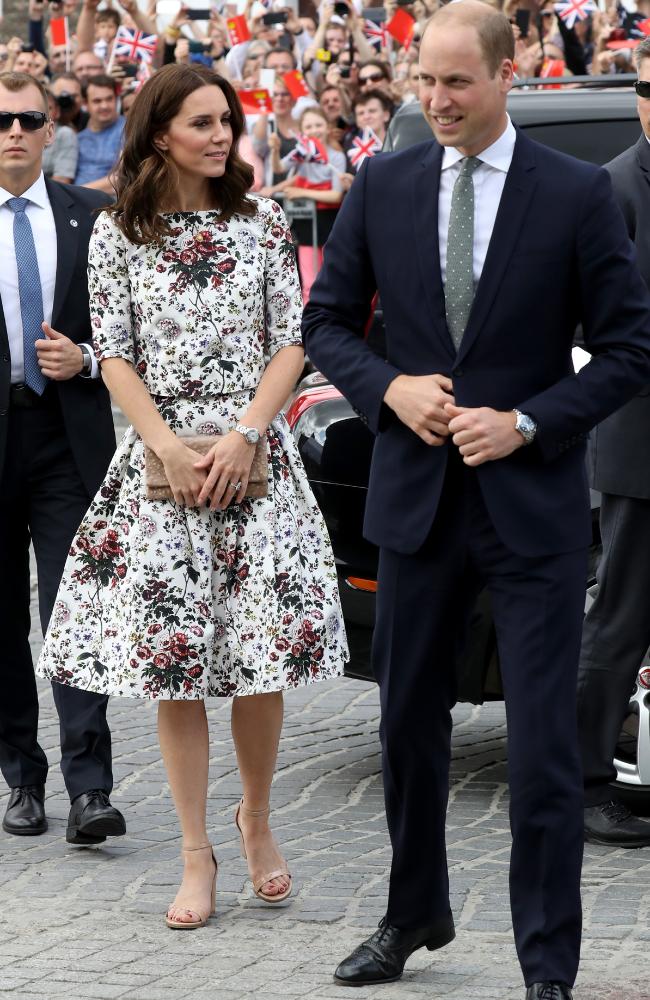 How adorable is this floral Erdem dress paired with these nude Stuart Weitzman strappy heels that has a hint of gray in it to match with William's grey tie with white polka dots?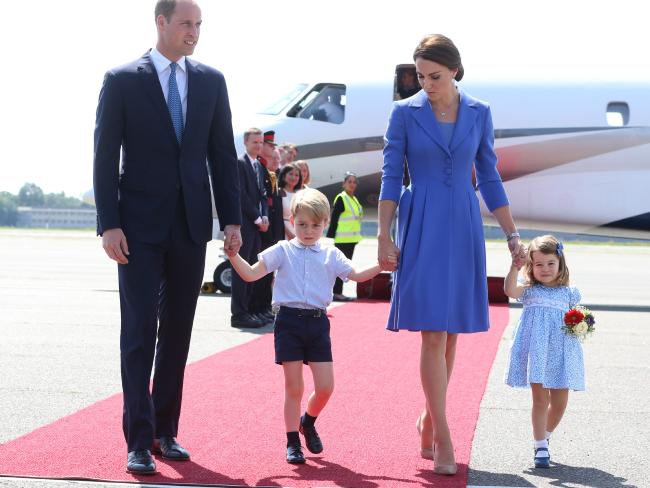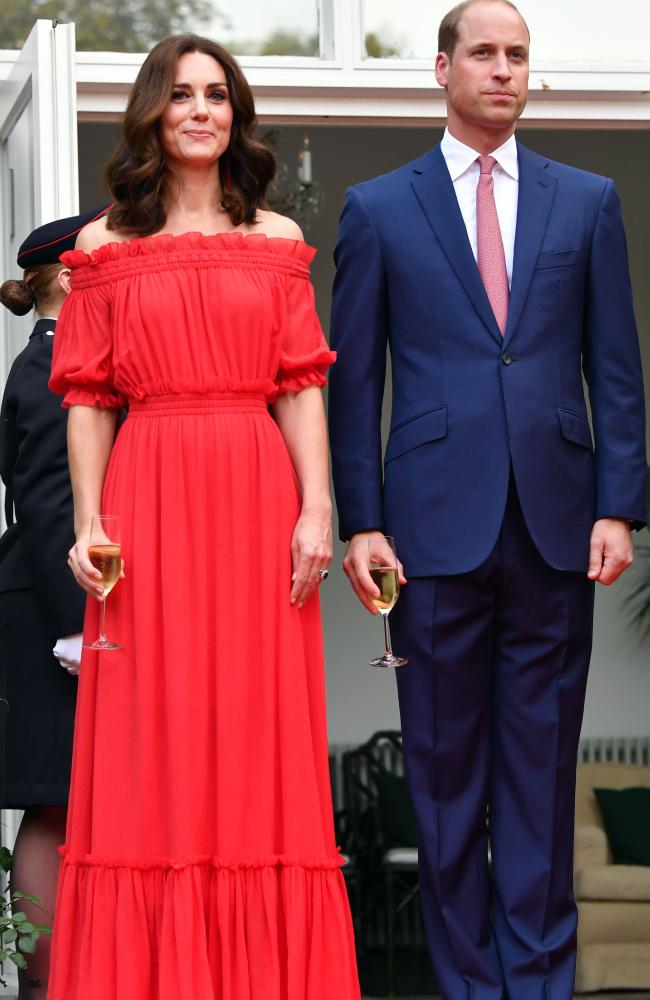 Love this crimson off-the-shoulder Alexander McQueen dress. 
photos: Getty