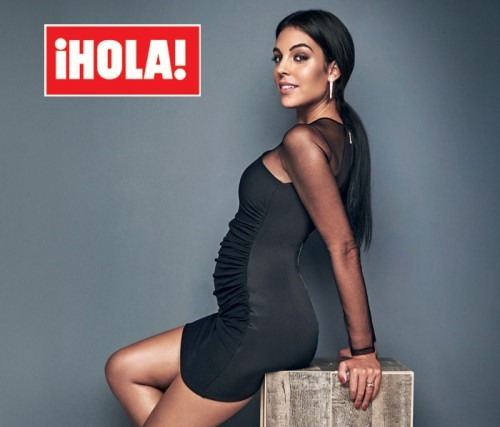 After months of speculation and being stalked by photogs, model Georgina Rodriguez finally confirmed that she is indeed expecting a child with international soccer star Cristiano Ronaldo.
To accent the glorious news, the 23-year old mom-to-be is featured inside the latest edition of ¡Hola! magazine.
Rodriguez opens up about her loves and desires to the Spanish-language magazine.
"I'm very family oriented, I love kids, nature and animals," she told the mag. "I like to surround myself with those who inspire me to be a better person every day and who have good energy."
She added: "I try to take natural products and avoid eating heavy meals. I don't strictly follow any diet, as I indulge myself too. What would life be without those little pleasures?!"
To workout, the former Ballet instructor and got qualified as a teacher by the London-based Royal Academy of Dance.
She told the mag that she also enjoys yoga and spinning, though ballet has been a love from age 4.
"I did ballet for 15 years," she revealed. "My involvement in classical dance has instilled in me a love of art, camaraderie, discipline and the importance of living a healthy lifestyle."
This is her first child but  her beau Ronaldo has three children: 7-year old son Cristiano Jr., and 2 months old twins Eva Maria and Mateo.