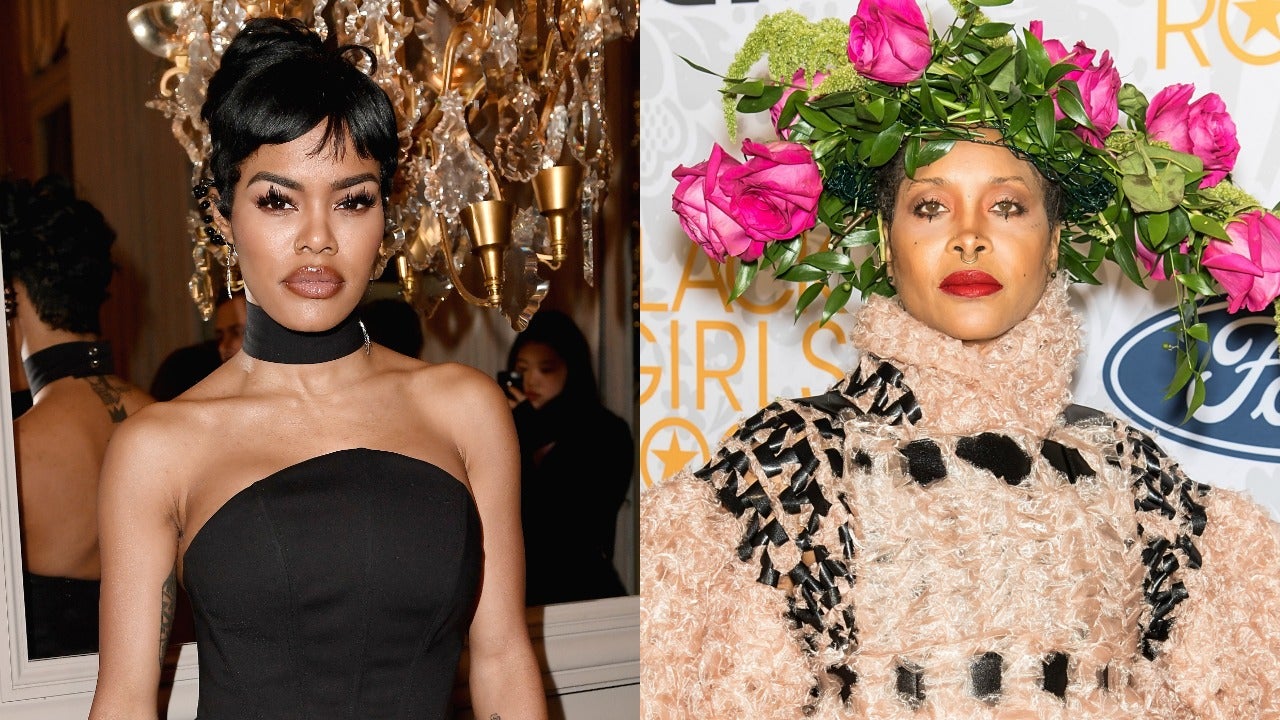 Neo-soul singer and actress Erykah Badu will help deliver singer Teyana Taylor's second child at home.
Taylor told several media entities this week the news while promoting her new project, "The Album", which debuted on June 19th that Badu will be there to usher in Taylor and hubby Cleveland Cavalier's Iman Shumpert's newest baby into the world.
Badu is a licensed doula with over a decade of experience and who has delivered several babies already.
Home births are nothing new for this family.
Taylor gave birth to her first child, daughter Iman Jr, on their bathroom floor with the help of dad Iman senior in 2015. The baby was crowning and arriving too fast for the couple to get Taylor to the hospital in time and had to take matters into their own hands.
We have a feeling they will be just fine this second time around.
Badu even helped deliver model Slick Woods' baby last year.
They're keeping it in the family. Badu is featured on the song "Low Key" on Taylor's album which  includes a remix to the chorus of Badu's 90s hit song, "Next Lifetime."
Badu says she was called to become a doula in 2001 after helping deliver a friend's baby, according to a 2011 magazine interview she gave  to PEOPLE magazine's print edition
"I've always had a mothering nature. But I didn't plan on becoming a doula. I just wanted to care for my family and friends," she told the celebrity mag.  "When I saw the baby, I cried. I knew what I was supposed to do with my life."
She then read up on the job, and  began offering her services for free to family and friends. She eventually became the spokeswoman for the International Center for Traditional Childbearing and later got certified with the intention to open up a chain of centers in the inner cities, the Toronto Sun reported back in 2011.