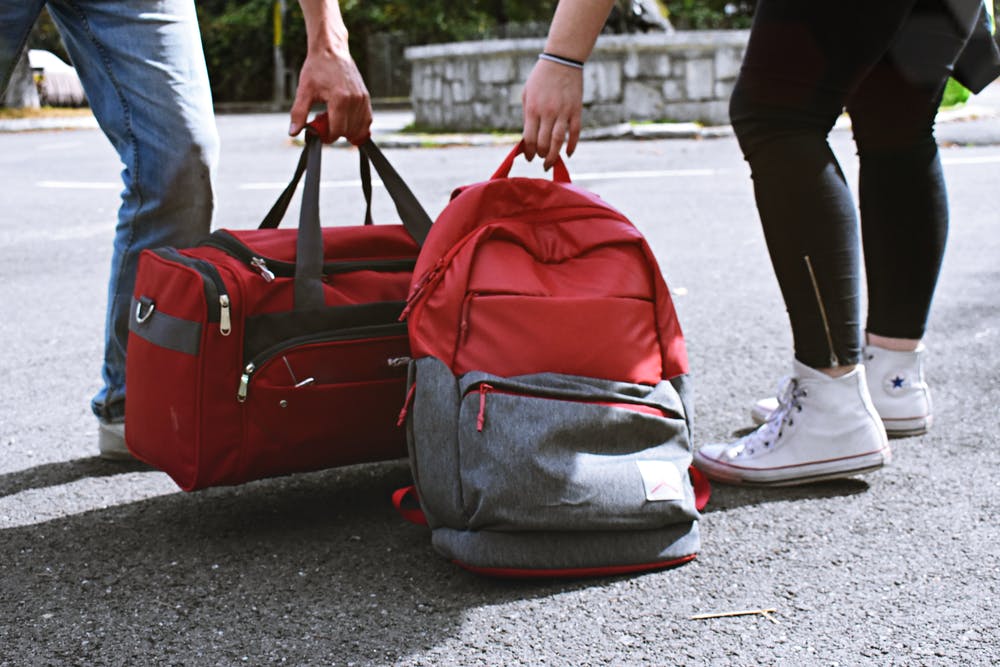 Update: According to the New York Times, "coronavirus is already spreading through colleges and universities at a frightening pace — and some of the biggest clusters have been at sororities, fraternities and off-campus parties." As of September 6, 2020, the paper has linked "at least 251 cases of the virus to fraternities and sororities across the country, including in Washington, North Carolina, Berkeley, Calif., and Oxford, Miss."
Because of the coronavirus pandemic, sending a child off to college and shopping for dorm essentials is a little different this year for parents of first time freshmen and upperclassen too.
Although a lot of universities have decided to be "online only" this fall semester, many institutions are still having in-person and hybrid online and in person classes. My son's school in upstate New York is one.
His college, along with others that have decided to welcome students to campus this year are telling parents and students to pack light and to bring just enough stuff to stay for 2-3 weeks in case there is an outbreak and they have to shut it all down right after classes start.
As a recent New York Times article noted, "[p]arents are discovering that, regardless of what guidelines are posted, policies are changing with new data and little notice almost daily."
Yikes!
It's not just about packing lighter than normal, it's also changing the landscape of the college experience.
Schools are converting triples and quads into double and single occupancy rooms to decrease the density and crowding of dormitories. The move-in process is also changing. At my son's school, they are only allowing one person to accompany a student at move in day. This decision means the entire extended family that planned to accompany us to send him off to college will have to simply wait in the car.
He had to take a COVID-19 test and quarantine for 14 days in advance of arriving on campus, subject himself to New York state contact tracers and conduct daily health check ins with his school's app! Oy vey!!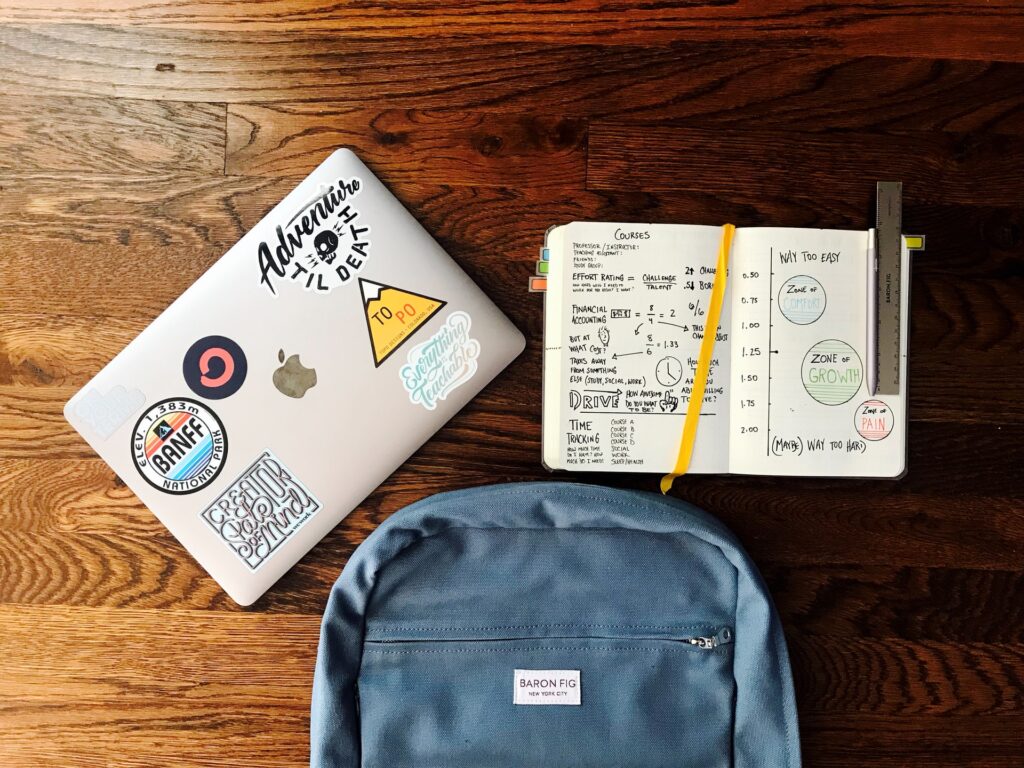 These big changes also mean we parents now have to update, edit and toss aside those 200+ item college dorm shopping checklists we all researched, pinned and downloaded.
Likewise, readers of this blog can go ahead and ignore my tips for creating a lavish dorm room. You won't be needing all that this year. You can go to Dormify if  you insist on making it super cozy and on getting accent elements but don't get carried away with the matching window treatments, room accents, plush pillows, throw rugs and string lights.
So as far as the packing list goes, it's safe to keep the usual must-have items on there: casual clothes, an interview, job fair or class presentation outfit, workout gear, PJs, fall and winter outerwear wear along with an umbrella.
However, there is no need to purchase and schlep along school supplies like binders, printer paper, pens and clip boards when your  kid can get that stuff at the local Walmart or Target after she moves in. I'd say skip the bed risers to make room under the bed to store supplies needed for an entire school year. Just get plastic collapsible storage bags and be done with it.
Also, I think to save space and time, there is no need to purchase a mini vacuum cleaner, broom and a bunch of cleaning supplies, and I say this not because your kid won't clean, but this year, you can expect the college will have extra cleaning supplies on hand and will have a housekeeping staff there to do a thorough sweep through more regularly than before.
A bottle of disinfectant and paper towels or a reusable rag for dusting will do…oh and snacks. You can never send too much snacks!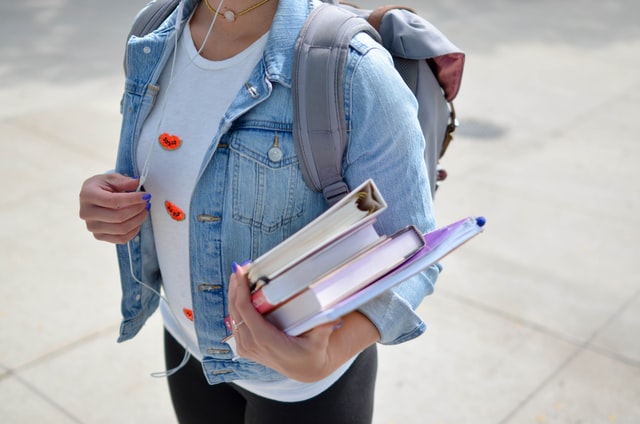 This year, you have other things to focus on such as COVID-specific essentials like Vitamins,  disposable disinfectant wipes, hand sanitizers and UV light air purifier.
There is evidence that copper and silver reduce the life span of viruses and while most copper-infused gloves are not touch screen compatible, the GliderGloves Copper Infused Touch Screen Gloves are and are only $14.99 a pair! It can't hurt and you never know!
Personally, to prepare to pack the car, I edited and adjusted the old college dorm checklists I've downloaded from Facebook parenting groups to just include the bare essentials and a Covid-19 quarantine essentials "Go" bag.
That's the bag that has all a kid would need to be holed up in a hotel, a friend or family's house for up to 14 days in case the college student tests positive for the coronavirus and needs to go to the hospital and later quarantine somewhere on campus or nearby, in case they are exposed to a roomate, suite mate, floormate or lab partner who contracts the disease and need to do a 14 day quarantine because of that exposure.
The other scenario is that the school decides to shut down altogether and you cannot collect your child in time and need to arrange for him to stay at a hotel or some other transition housing until you can make arrangements to bring them home.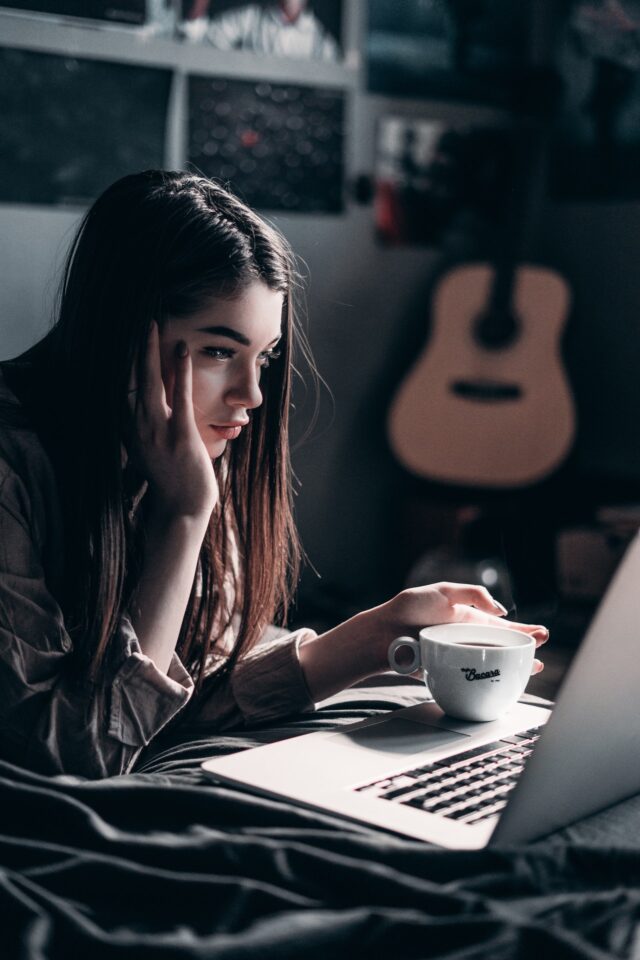 Here is an abbreviated list of what should be on  this year's Covid era dorm packing list:

LAPTOP
In lieu of a full desktop that some kids haul to campus, consider investing in a laptop which is more portable solution like this renewed Apple Macbook  Air with 128 gigs of ram at Amazon. My son is a computer science major and insists on taking the two monitor system he built in the 11th grade so we are traveling with that, but most people will not need to go that route.
ANTIMICROBIAL DESK PAD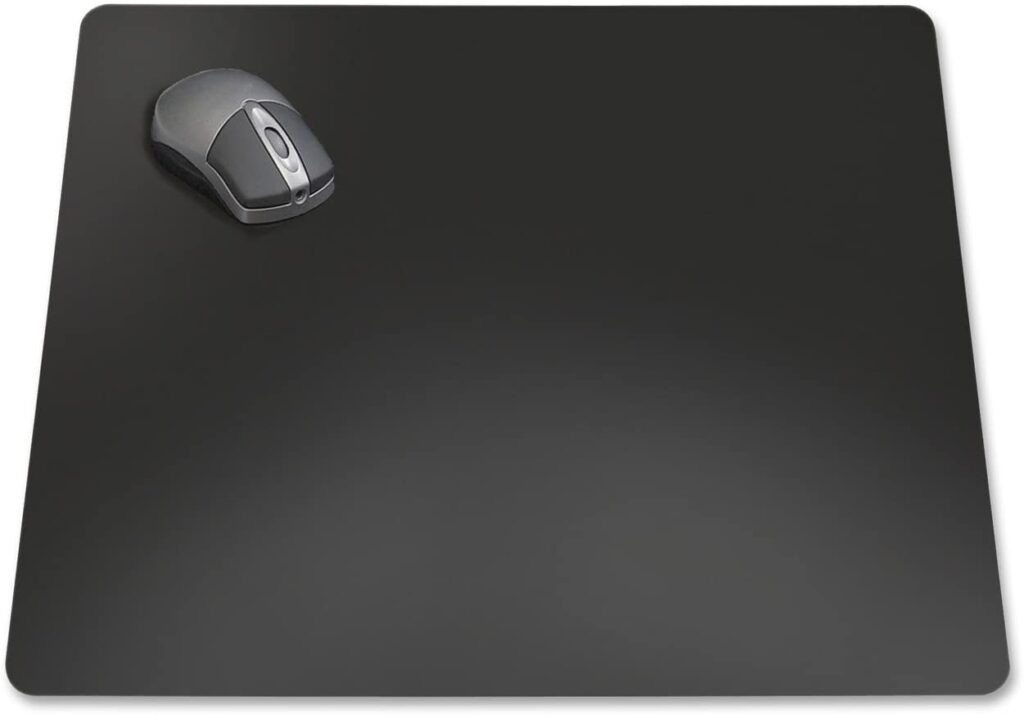 Because we are in a season of trying to mininize germs and knowing that computer keyboards and mouse controllers are a common source for accumulating germs, an antimicrobial desk pad like this Artistic Rhinolin II Self-healing desk pad, available at Amazon may be a good thing to have.  I also found a less expensive one at Walmart.
PORTABLE AIR PURIFIER WITH UV LIGHT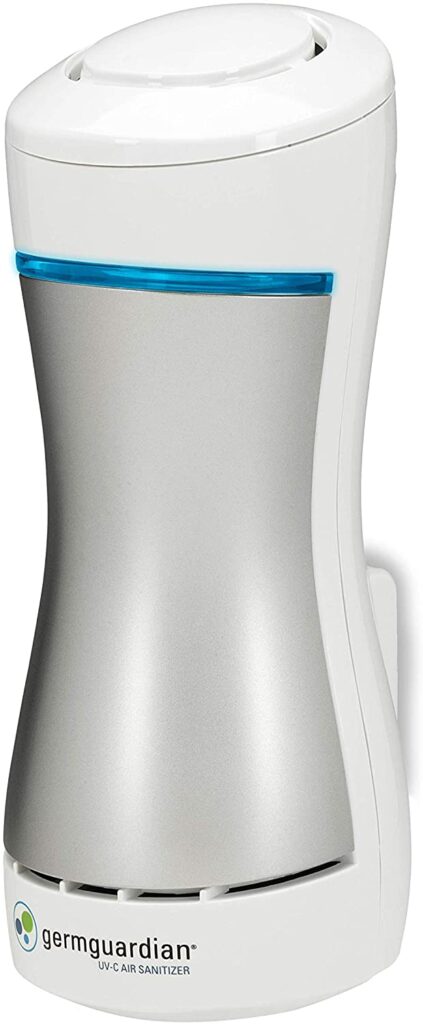 There is some evidence that UVC light kills viruses, there is a thinking out there among some moms that it cannot hurt to invest in an air purifier that kills germs with UVC light  and  has that capability. I found a pluggable portable one that sanitizes, purifies and cleanses germs from the air for $39.99 made by Germ Guardian which has GREAT REVIEWS from asthmatics and others who've used this product! That's a good size and price for a small room!
BLUETOOH SPEAKER
A mini pill sound box is not just good for listening to music but also for connecting a phone or mobile device to it while listening or watching a class. Your student can multitask and get dressed for the morning, do some light cleaning or fold laundry without having to be at the desk watching. The Beats mini portable speaker is $126 on Amazon.
A much less expensive bluetooth speaker is the DOSS for just $27.99 which produces top quality sound and gets decent reviews.
 COFFEE MAKER
My kid doesn't drink coffee but I heard great things about the Keurig K mini coffee machine which can be enivronmentally friendly if you opt to used the reusable filter and purchase coffee grounds! It's a good price at $78 and comes with great reviews. Alternatively, for a cheaper and definitely eco friendly option, you can get a mini Mr. Coffee for just a little over $25!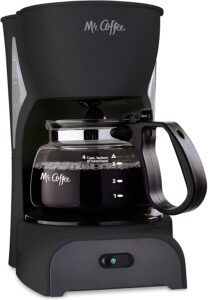 POWER STRIP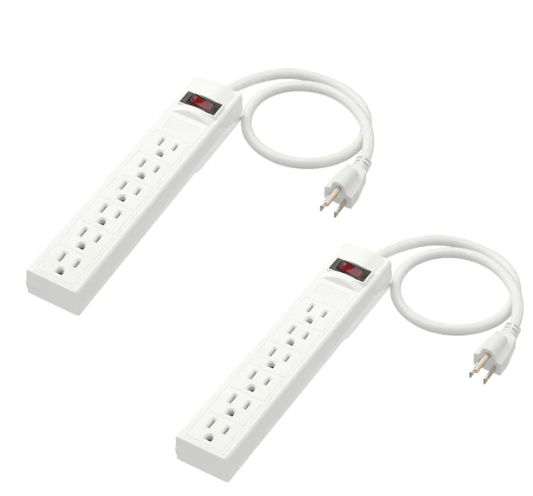 You can never have too many power outlets so a power strip which is also a surge protector is a must have. We got a double pack at a steal for just $4.99 at Ikea!  Also, because of COVID , he may spend more time in his room than the computer lab.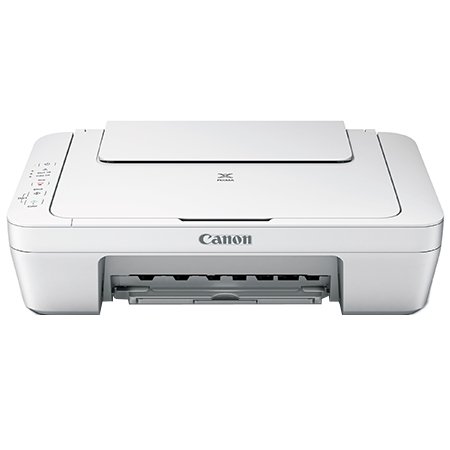 Although the students in my kid's school say they did not use the printer they took to college in previous years, this year may be different with reduced hours or with students wanting to limit their time spent in buildings and spaces that are not their rooms. Therefore, it may be worth it to invest in a small printer to print out paper assignments, or project elements.
I have a printer graveyard but the one that has been the best to us is the Canon PIXMA MG-2522. The ink cartridge replacement is significantly cheaper than for HP and other brands.
It's a little loud but you get tons of ink jobs before it runs out and I predict your child will not need to replace ink all semester but if she does, you can sign up for the cartridge replacement plan which itself is really reasonable.
CLIP ON FAN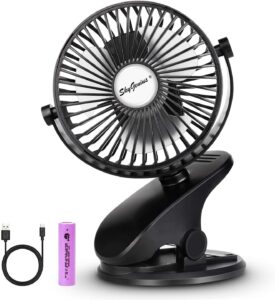 If your college student will be rooming with another person, it is inevitable that there will be some disagreements on the room temperature. If ever your kid gets too hot, having his/her own portable mini fan like this one is a good bet.
CLIP ON DESK LAMP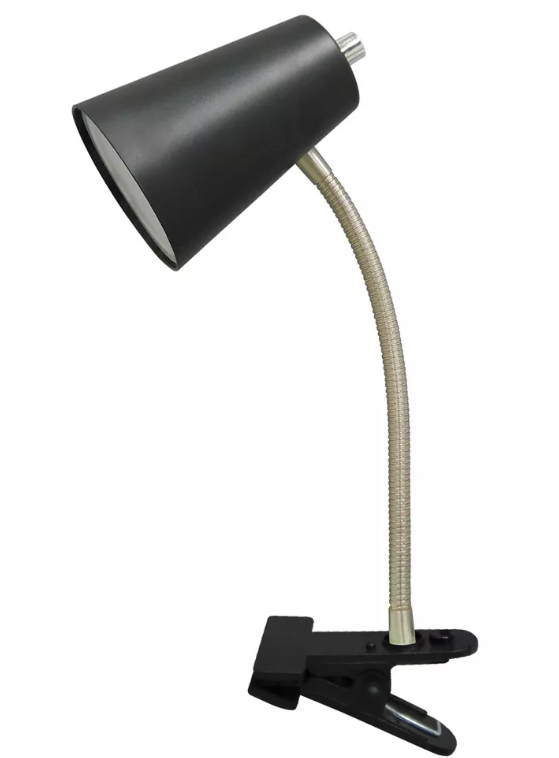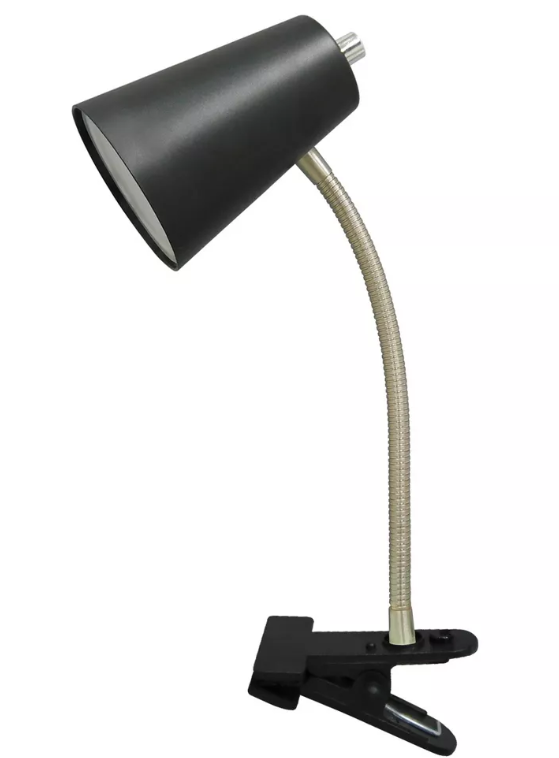 Similar to a small fan, a small light is needed for those nights when the roomate is napping or sleeping but your college kid still has an exam to study for. I got my son a clippable desk lamp that can be easily moved from his desk to a post on the bed. It was at Target for just $7!
FLOOR LAMP
Although I would think a floor lamp would be overkill, I like lots of light. Heavy illumination brightens my mood, gets me in the mindset to work and keeps me alert.
And I believe there is research to back up the fact that plenty of light energizes in addition to makes it easier to see what's on a computer screen or inside a text book when working on a desk with a desk lamp.
Here is a chart with some data to back me up: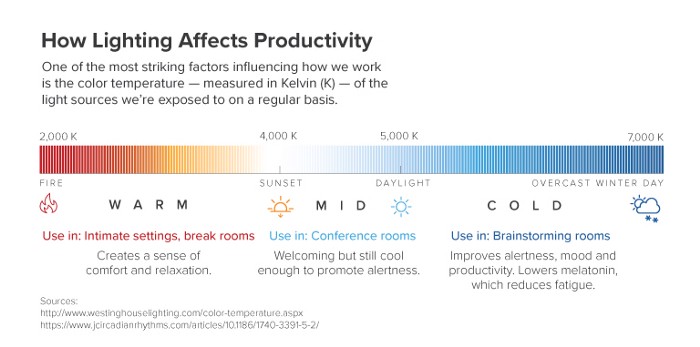 I plan to pick up this one above from Walmart.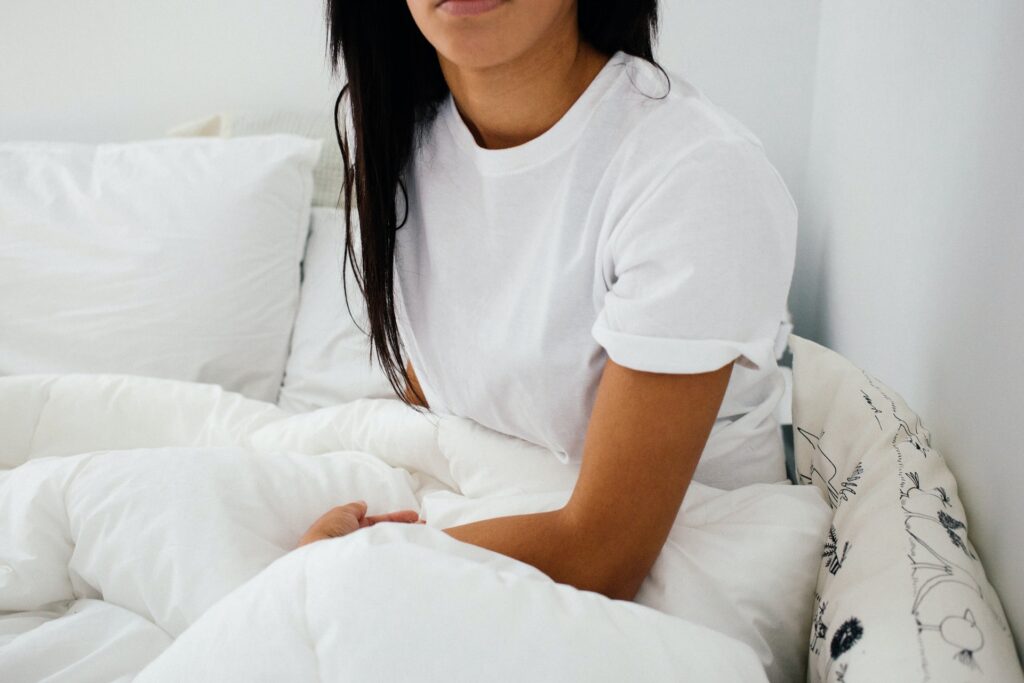 UNDER BED STORAGE UNITS
In lieu of hard collapsible storage container that take up room, this year, opt instead for plastic underbed storage containers that are pliable and are maneuverable in a crowded mini van or SUV and takes up less space. Also, this year, skip the bed risers and stuff thse plastic and cloth storage container under the bed. The Onlyeasy foldable storage container comes in packs of 2. Fold and Carry the winter clothes in there and have your kid replace them with the August and early September clothes for the warmer months.
SHEETS SET
Send two sets of sheets: one that can be used while the other is in the laundry bag. I went with recommendations from blogger Sophia Lee and purchased the Mellani Bed Sheets  on Amazon.com.
MATTRESS TOPPER
My son's school needs a specific kind of protectors that meets a very high California consumer board anti-flammable standard. One brand that works is sold at Target but is always sold out there so we lucked out and got one from Walmart.
COMFORTER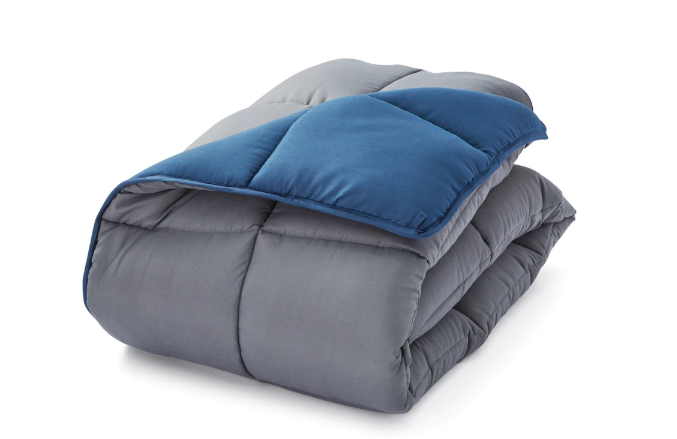 A plush and cozy comforter is a must have for having a full rest before class. I lucked out and got a steal on a nice comfy reversible grey Brookside Downs comforer at Overstock.com.
BLANKET

For studying in the student lounge at the desk on chilly evenings, a blanket or throw is in order. This is also a good cover option for warmer months when a comforter may be too much coverage. We got a very soft one at Ikea this past weekend. They have other styles and materials and this one in other colors like pink and other feminine colors.
PILLOWS
Any standard pillow would do but in addition, a back rest pillow is a must to lean up against those concrete dorm walls or while in the study lounge propped up against a wall or sofa.
We picked up the Therapedic back rest at Bed Bath and Beyond which is a bit pricey considering there are a lot of much much cheaper ones out there, but if you get it online after signing up for their newsletter, you can get it 20% off!
COMMAND STRIPS
For hanging up photos, white boards, mirrors and other heavy vanity items, the Command strips are a plus. A lot of dorms forbid hammering in nails so if you get a 7 pack of the command strips, you should be good to go! They're about $5 at my local Target or if you don't want to go into a store, order this pack of 7.
HANGERS

I got two sets of wooden hangers for at  Ikea  in packs of 8 and plan to pick up a couple packs of plastic ones at the Dollar Tree or Target.
DORM ROOM SLIPPERS
My son has always wanted a more manly pair of slippers so it was wonderful to see these Dockers slippers on sale at our local Sears for only $20.99.  I saw Joe Boxer brand had some for young women at $19.99 too while I was in there!
This year, college kids may be in a position of having to be hospitalized, God forbid, and have a medical directive, also, some may need a passport or social security card for getting an on or off campus job to satisfy employer verification process.
Further, even though a lot of us use digital form of currency, in an emergency, having actual cash may be necessary. A small safe like this one disguised as a book is the best to store cash and valuable and high security documents.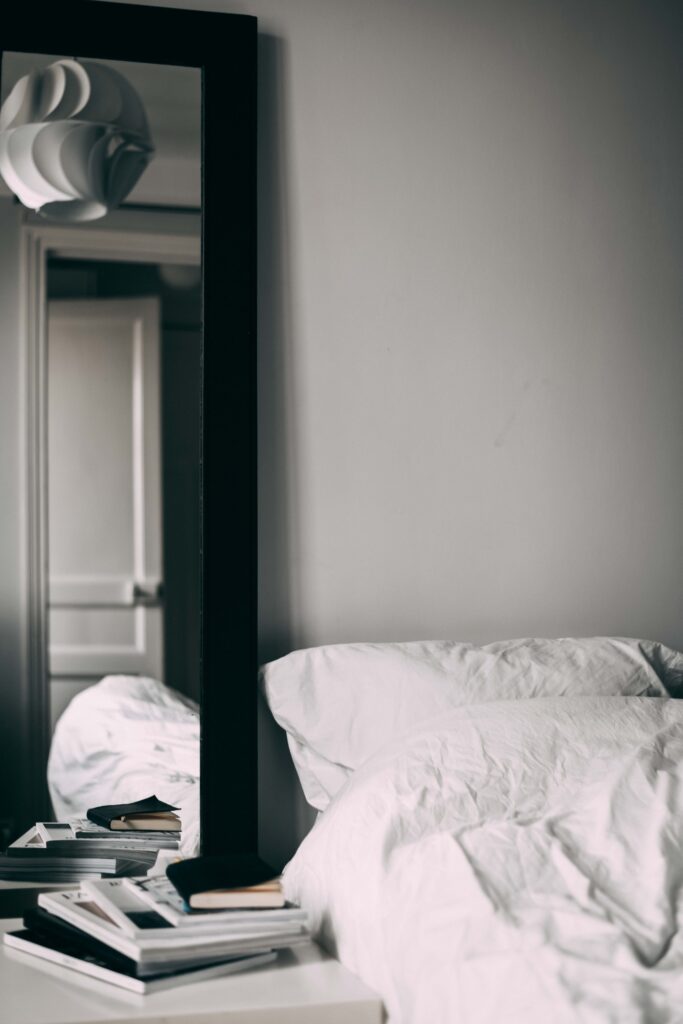 TOWEL SET
We have not yet gotten our towels but I think I will get the set I saw at Sears when I was there picking up casual clothing for the kids. These are the softest around.
BATHROOM CADDY
My son has indicated that he would prefer not to use a shower caddy so, we got hin the Kusoofa Shower Caddy tote which doesn't look like a traditional and more femine tote at Amazon.com because it got great reviews from travelers, gym goers and others.
SHOWER SHOES/FLIP FLOPS
 An old pair of rubber flip flops or beach slipper syour kid already has will probably be enough to use for shower shoes. These are shoes you wear when using a community shower as they have in dormatories. If your child will be in a suite or apartment with a dedicated bath for just the unit habitants, this may not be necessessary.
Walmart sells a good low cost pair that gets great reviews for just $7.49! 
WATER PURIFIER
Save money on purchasing bottle water by getting a water purifier jug so your coed can just filler up out of the tap and put this in this in the fridge. A BPA-Free Brita Water filter goes for $34.99 on Amazon but you can find other brands for less at other big box retail stores.
PLASTIC DINNER SET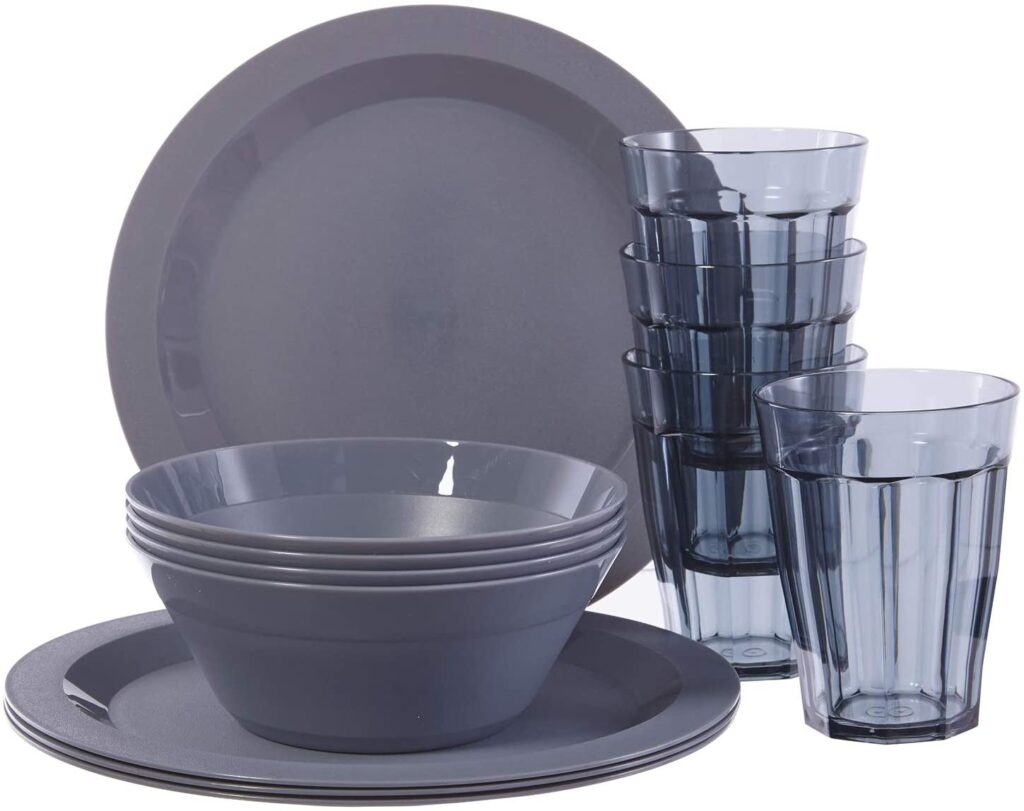 A set of hard plastic bowls, plates, cups and cutlery is in order considering that your kid may be spending more time in his or her room consuming food than inside the dining halls especially if your child is immunodeficient and is being extra cautious about being inside enclosed places where it is easier to contract the novel coronavirus.
These are pretty cheap and in fact, Target has each piece for $.78 cents right now. If you want to get an entire matching set, 12 piece Cambridge dinner set sells on Amazon and is a Prime recommended product!
PRESCRIPTIONS
Whether your child has prescriptions or just takes over the counter allergy medicines, vitamins and other pills for common ailments, get these all pre-ordered and enough for the year with insurance to save the hassle of transfering orders to a local pharmacy at your child's college.
I make my kid fill up his in  Sunday-Saturday pill box us older folks use to keep track of all of our medicines. It's not too embarrasing because it can stay in the dorm and they only get to be embarrassed by their roomate. This tool is great for travel and to be added to the quaranting Go bag!
I purchased the Apex twice a day pill box from Walmart! 
LAUNDRY BAG
Again, Ikea to the rescue! I considered getting a collapsible laundry bag or basket and then saw mention of a laundry backpack in a parenting book.
I saw one promoted on Amazon for $15 but then at Ikea spotted a backpack that is 8 gallons and would work!
LAUNDRY SHEETS OR PODS



Instead of heavy bottles, the wisdom from current college students is to go with the detergent pods or detergent sheets.
A popular brand is Breezeo and 48 sheets sell for under $9 on Amazon. They are light and easier to carry and store. Your kid just pops a sheet on top of a  load and can go and they are less likely to destroy clothes the way pods can for kids who never ever do their own laundry and might not know what the heck to do!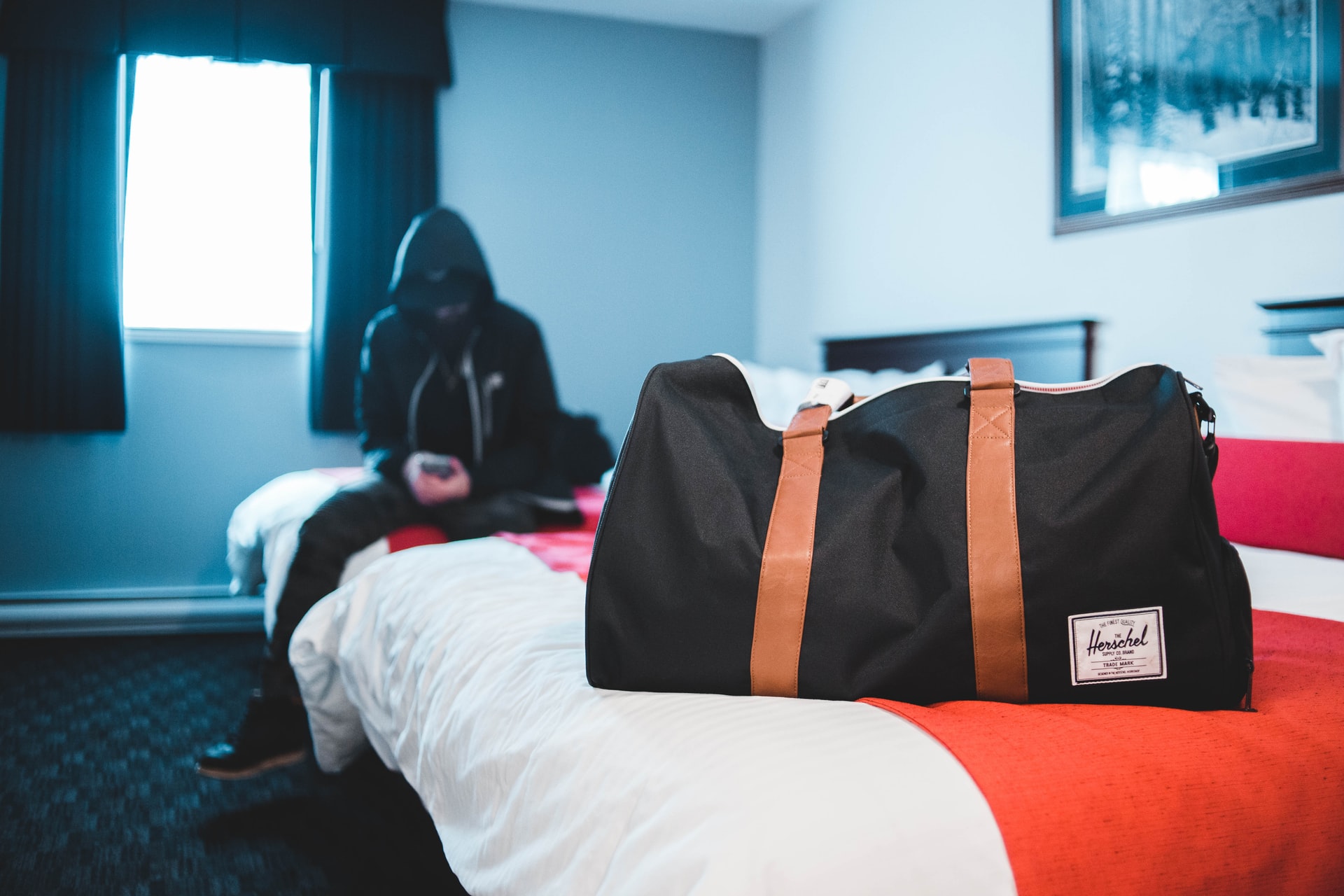 It's a different world out there and this year, a pre-packed bag is needed that can be picked up in a hurry in case a kid tests positive and cannot return to the dorm. He or she can simply tell his or her roomate to grab the grey Nike bag in the closet, for example.
This bag is a headache saver. No need to have them run around the room gathering stuff and rummaging through private stuff trying to fill up what's needed.
Here is what needs to go in that bag:
DUFFEL BAG or BACK PACK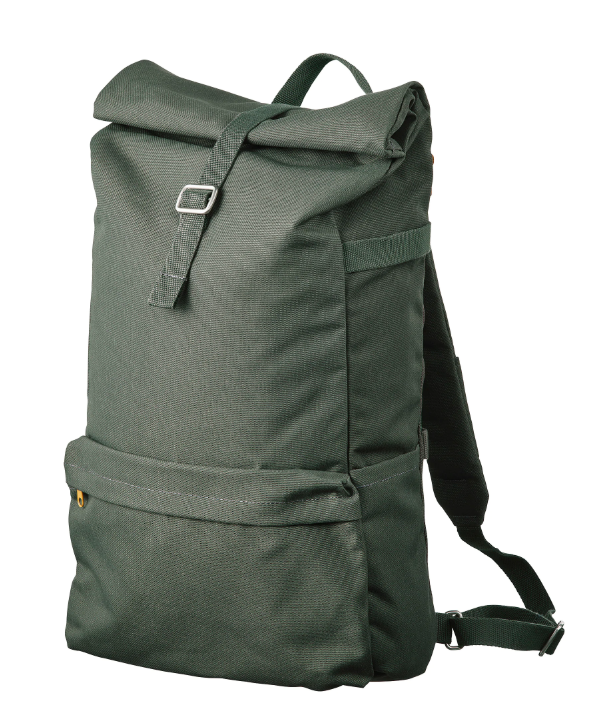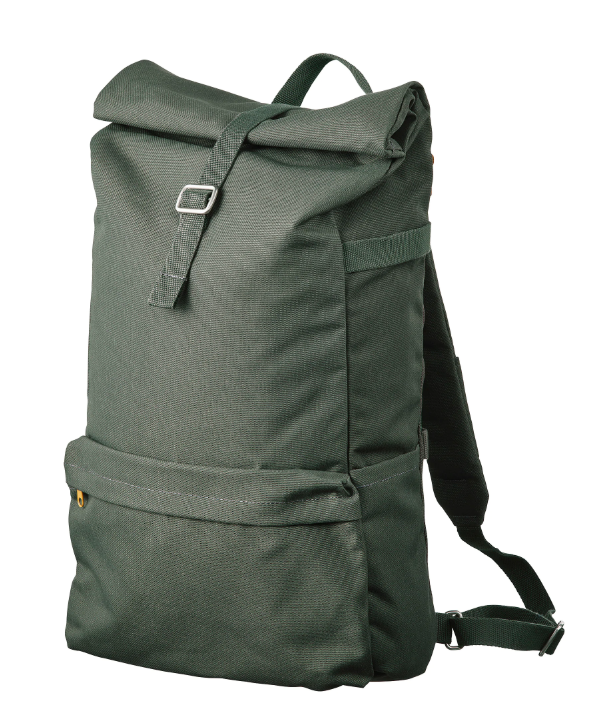 Start with a large duffel bag or backpack that is big enough to hold a few bulky items like clothes, a towel and a toiletries kit. I purchased an extra IKEA backpack that I got for him to use as  laundry bag but in another color for the go bag to avoid confustion.
FIRST AID KIT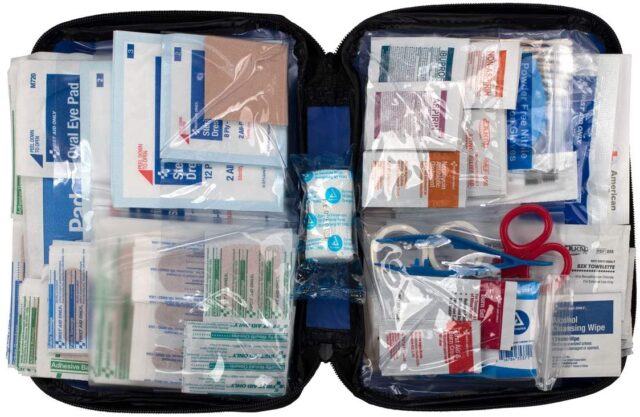 A lot of parents say these kits are rarely if ever used but just like at home, they are a great thing to have and add a feeling of security knowing one is in the room. You don't have to get a large one like this one at Amazon  because you can probably get a smaller kit at a brick and mortar store like Target or Walmart for less.
I would suggest taking out the excess first aid items and replacing small bottle of cold, cough and flu medicine, fever reducer, elderberry throat longezes and cough drops, Vick's vapor rub,  a small thermometer.
PULSE OXIMETER
Sadly, if your kid does get the novel coronavirus, she may need to take her blood oxygen level and so a portable pulse oximeter is a good purchase to put in the bag for safety and security sake. The Zacurate Pro has the most positive user reviews on Amazon compared to other brands on the market so I will be putting my trust in other consumers here and hope for the best.
IMPORTANT DOCUMENTS
Important documents (e.g., driver's license or government ID, health insurance card or copy, social security card) – Keep these in a platic waterproof envelope or plastic envelope with a clasp like this one that you can get on Amazon for $8.70 for a pack of 3.
Face masks – 7-10 face masks, a mix of cloth and paper ones will do. We just ordered a set of  N95 replicas for $16.95 in a pack of 5 from Amazon and a pack of 50 masks we picked up from our local Target but which is also available on Amazon for $18.99.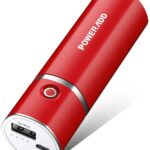 Portable charger – Portable charge bank like this one at Amazon for $12.99
2 pill boxes -For prescriptions, pre-fill two weeks worth of medicine, vitamins and OTC drugs. See Above.
Hand sanitizers – A couple travel size containers and/or a large pump
Disinfectant Wipes – Inside a resealable package that is soft and pliable and can easily fit in a bag
Reusable Water Bottle – A water bottle with a filter would be plum. A Hydro Cell is $23.99
2 weeks worth of clothes – Think casual clothes, tee shirts, sweatshirt and shirt pants, maybe 3 outfits that can be recylced and don't forget undergarments
Towels – A full set in case the one your kid has used in the morning is still hanging up to dry and they need a fresh one just for the go bag
TOILETRIES KIT
These travel kits can be purchased in drug stores, on Amazon pre-packaged or  you can create your own kit. This men's bag is just $17.99 and includes everything in it. a A women's version is a dollar less. 
Umbrella – a smaller portable umbrella is good to be put in the go bag.
Headphones – A separate less expensive back up pair of headphones your son or daughter may already ave at home or on hand can go in the bag as a back up.
Non Eletronic Entertainment – Coloring book, Soduku, magazine, novel or some other non electronic thing to distract or pass time.

Don't overpack.
What not to bring tips curated from Winds of Change:
• Decide about the "nice to haves" once you've lived there a while. Maybe you'll realize it would good to have an area rug, a full-length mirror, or a closet organizer. But you don't have to know everything ahead of time. Get settled in first.
• Avoid bringing hard-sided suitcases. They can be difficult to store and create clutter. Instead, opt for duffel bags or collapsible storage bags (and don't forget under-the-bed storage).
• You don't need a year's worth of toiletries — they take up space too. Pack enough for a couple of weeks, then restock.
• Know how you'll get stuff you don't pack. Research nearby stores. Consider ordering items online and having them delivered. (Back-to-school merchandise often goes on sale after September). Budget to make a few purchases once you have your bearings.
• Have secure, clean, and cashless ways to pay for things. This means at least two options, whether credit or debit cards (which can be pre-paid), wallet apps, gift cards, or vouchers.
That's it! Good luck and God speed to all of our children as we are indeed all in this together! Stay safe!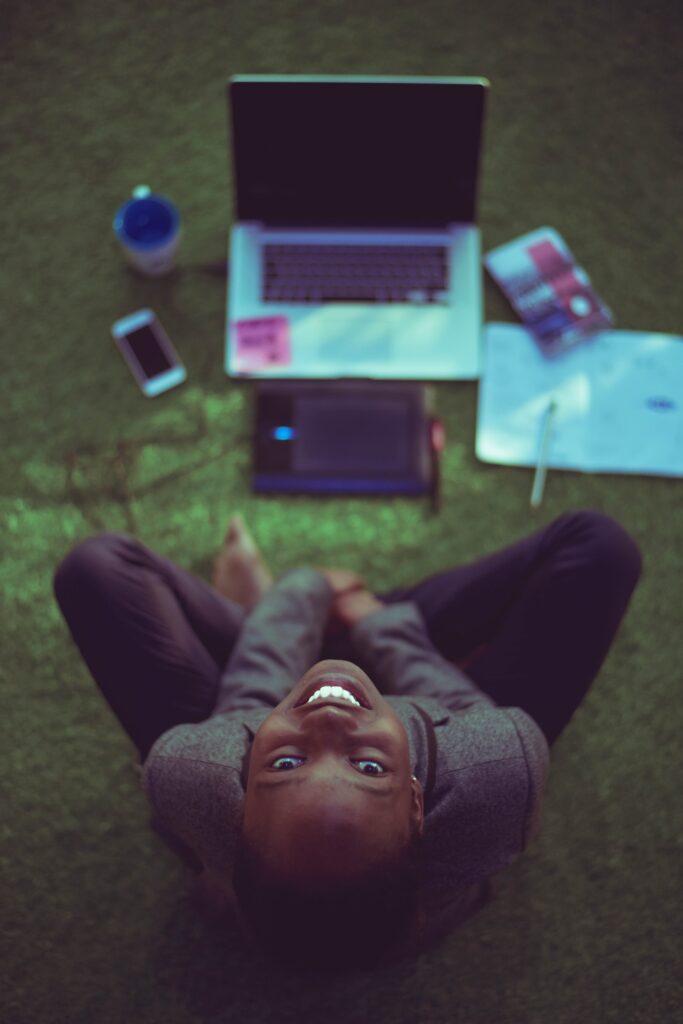 —
JJ Ghatt