Trending: The Posh Dorm Room
Things sure have changed since I was younger and in college.
These days, luxe, glammed up dorm rooms are en vogue. Roommates are getting together to coordinate their dorm rooms so they have a more comfy homey feel to them.
And while girls are on this trend more so than boys, the fellas are getting in on it too, decorating their rooms to fit their personalities by adding personal touches beyond just photo collages and posters.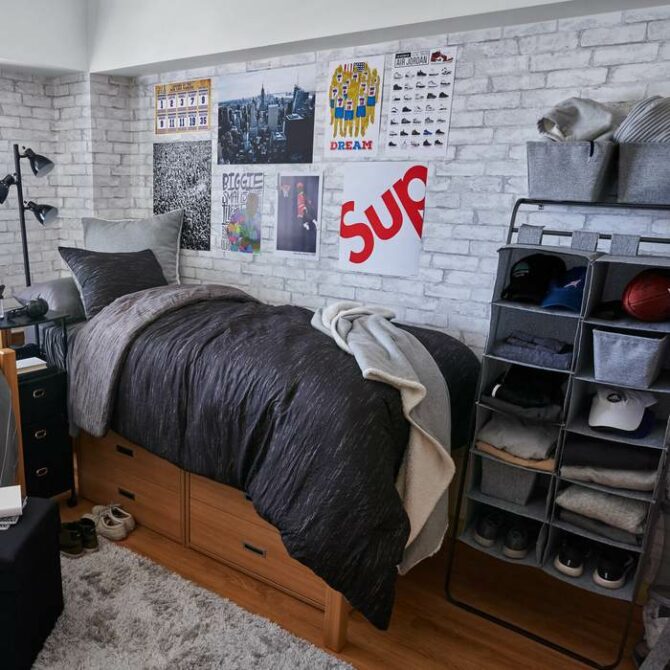 To accomplish a posh dorm room, it's probably smart to start with the school residential housing policy for what can be in the room and what not. Most schools forbid nailing items to walls, using certain electrical appliances and adding in furniture that the room doesn't already come with. A quick check will give you a guide.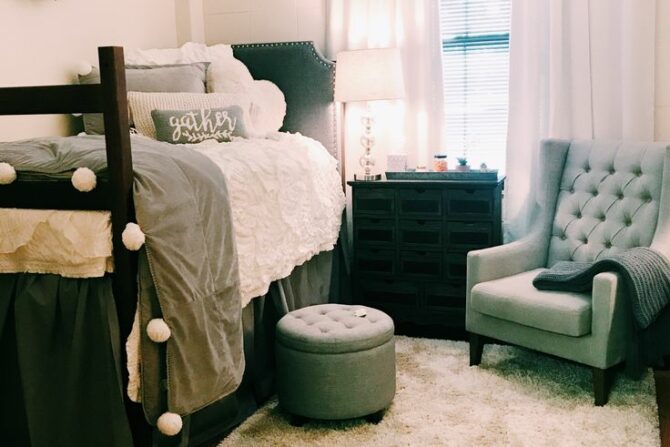 Next, start with the essentials and get those from basic box stores like Walmart, Target and Best Buy. Then, determine with the roommate what color palette to go with, Pewter, black, white, pink etc and purchase accessories in the three basic tones or shades of that selected color grouping.
If your kid moves in before getting to talk to the roommate, small accent pillows, frames and lamps can be purchased later during a weekend trip home to bring a color theme together.
Finally, add the fluff. Go to Discount stores like Home Goods, TJ Maxx, Marshall's or Ross and the like which sell a lot of cute, quaint and adorable home items with a lot of personality at a heavily discounted price.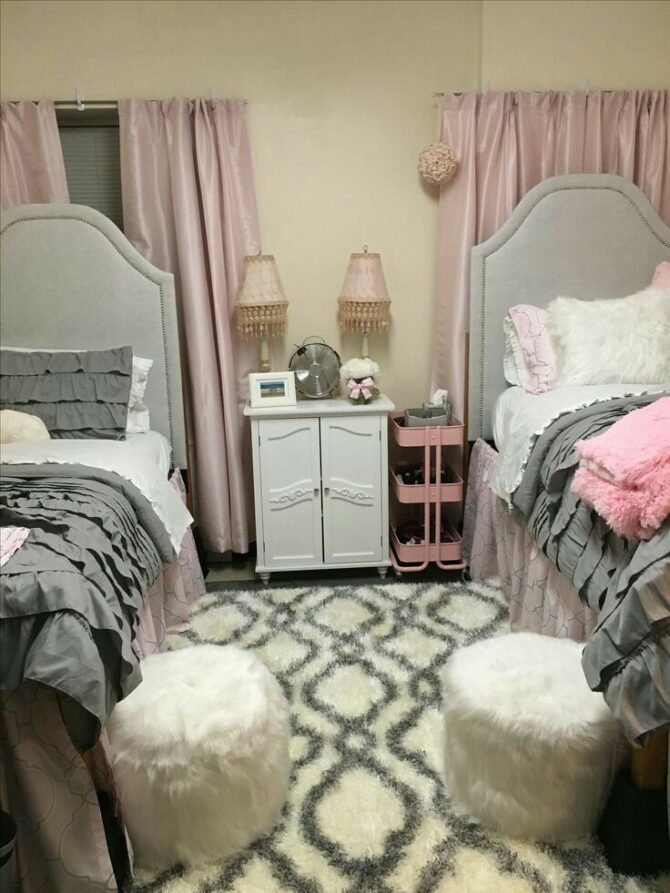 If money is not an object, a lot of the upscale and higher end retailers like Pottery Barn, Elle Decor or Ethan Allen Galleries.
Also, if you do not live near any of these places, check out the website Dormify. It has checklists, you can online chat with one of its home stylists and it has decent competitive prices and they ship your order to your room. There is FREE shipping on orders over $75!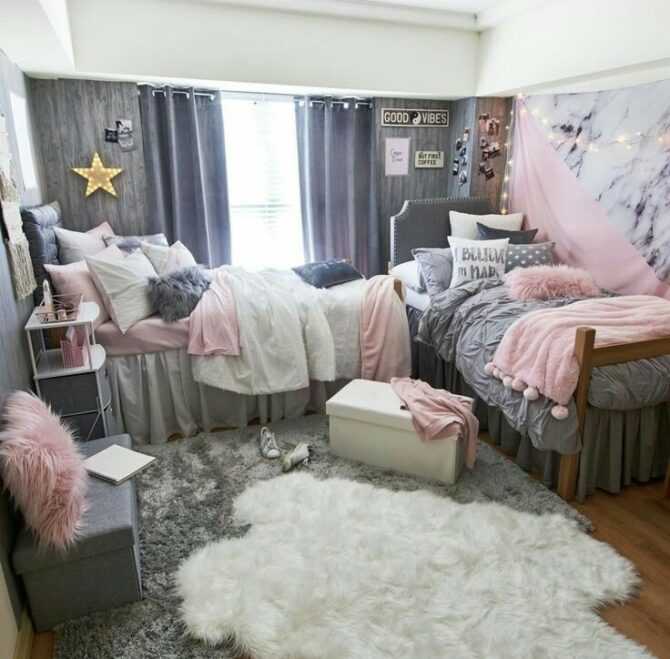 Photos from Lure and Lace