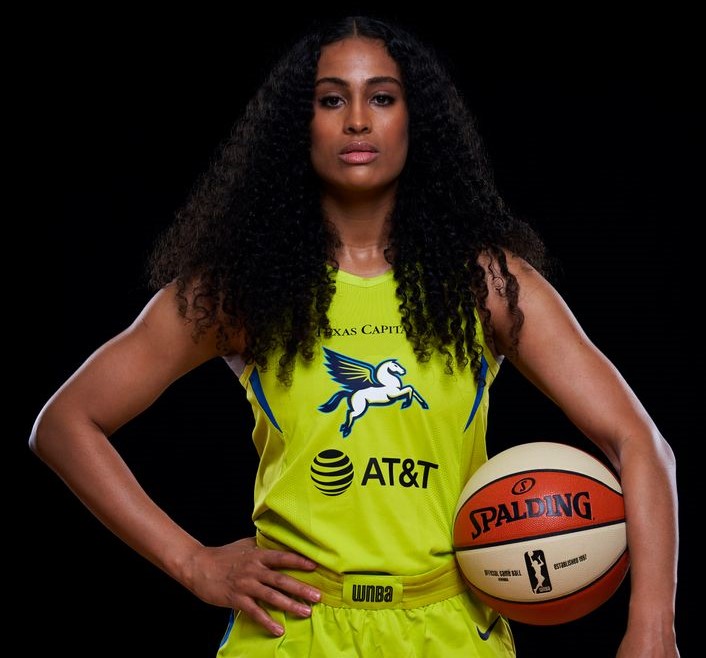 Another professional female athlete who recently had a baby is speaking out about maternity leave treatment they received from the sports industry.
This time, Women's National Basketball Association  star of the Dallas Wings team, Skylar Diggins-Smith revealed Saturday that she played an entire season while pregnant but was called a "quitter" for taking two months off to cope with postpartum depression after giving birth to her son.
Diggins-Smith, 29, said she played while pregnant throughout the entire five-month 2018 season and "didn't tell a soul" adding that she was the leading player in the league and averaged 17.9 points and 6.2 assists. She also earned her fourth All-Star slot.
I played the ENTIRE season pregnant last year! All star, and led league (top 3-5) in MPG….didn't tell a soul.

— Skylar Diggins-Smith (@SkyDigg4) October 19, 2019
But Diggins-Smith said when she took two months off early this season to spend time with her newborn son and handle postpartum depression, she was slammed as a "quitter" who was giving up on her team.
People called me a quitter, said I gave up on my team, etc., etc.

Not knowing I took two FULL months away from everything because of postpartum depression. With limited resources to help me be successful mentally/physically.

But just wait though….KEEP THAT SAME ENERGY.

— Skylar Diggins-Smith (@SkyDigg4) October 19, 2019
Diggins-Smith first announced her pregnancy close to two months following the end of the Wings' ended its 2018 season back in August.
HuffPo reports that even though she was scheduled to play in the 2019 season, she never did and it looks like her PPD has some reason to do with it.
Having no support from your own organization is unfortunate

— Skylar Diggins-Smith (@SkyDigg4) October 18, 2019
"Under the WNBA collective bargaining agreement, players who become pregnant under contract are to receive half their salary, and their medical expenses are to be covered by insurance, " according to Yahoo Sports.
It's unclear if she will return. Diggins-Smith is the latest of several female athletes to speak up. Earlier,  marathoner Alysia Montano complained Nike lessened her pay while on maternity leave, then Allyson Felix co-signed and