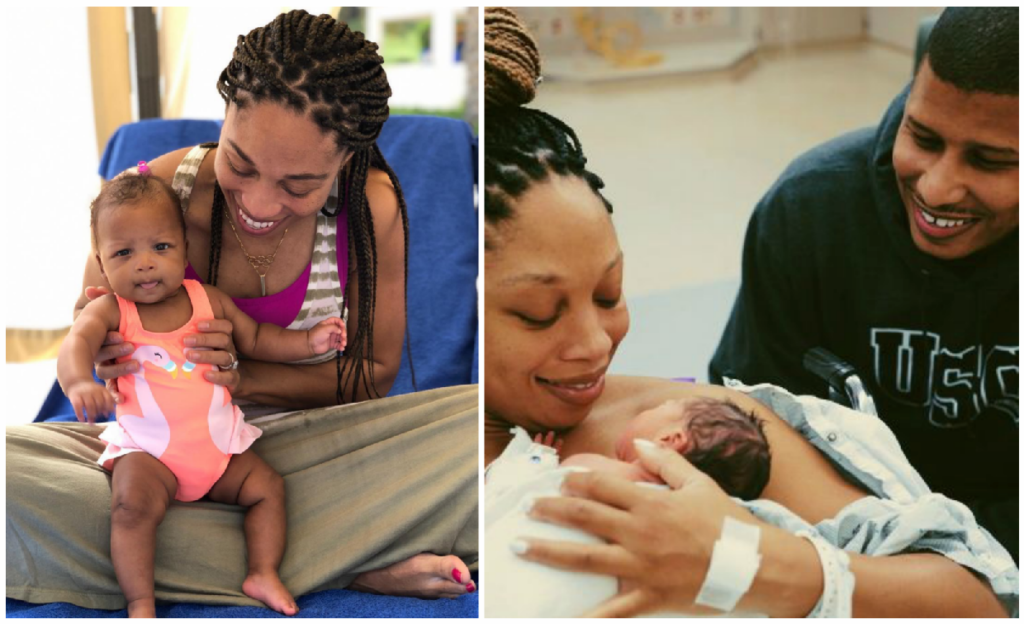 Add Olympic Gold Medalist Allyson Felix to the chorus of world class American runners endorsed by Nike to come forward to complain about the company's treatment of women who become mothers.
Felix, who welcomed daughter Camryn last winter published her own Op/Ed in The New York Times that was inspired by and comes on the heels of pieces published by fellow moms Alysia Montaño and Kara Goucher in that newspaper.
"They told stories we athletes know are true, but have been too scared to tell publicly," Felix wrote of Montaño and Goucher in her op-ed published last week, on May 22. "If we have children, we risk pay cuts from our sponsors during pregnancy and afterward."
"Thank you @alysiamontano@karagoucher for starting such an important conversation. 'As. you can't change anything with silence.' This is my story. #dreammaternity , " she captioned an Instagram photo of herself running in between photos of men running a similar race.
She shared her own post-birth experience in the newspaper.
After severe pre-eclampsia that put her baby's life at risk caused her to have to have giving birth and having to undergo an emergency C-section at 32, she alleged that Nike pressured her to return to training as soon as possible.
Then, the company wanted to pay her 70 percent less than before.
Felix pushed back, and essentially demanded that the athletic apparel brand change its policies.
"If that's what they think I'm worth now, I accept that," she admitted. "What I'm not willing to accept is the enduring status quo around maternity. I asked Nike to contractually guarantee that I wouldn't be punished if I didn't perform at my best in the months surrounding childbirth. I wanted to set a new standard. If I, one of Nike's most widely marketed athletes, couldn't secure these protections, who could?"
Nike didn't accept her demands.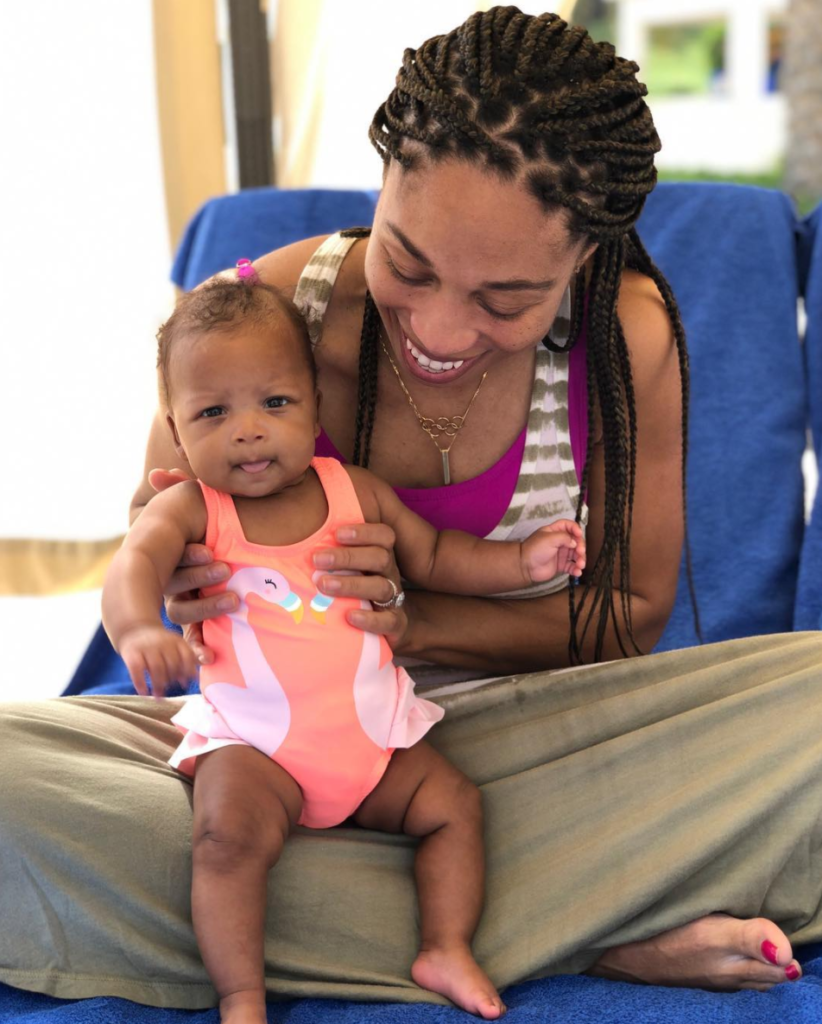 "My disappointment is not just with Nike, but with how the sports apparel industry at large treats female athletes," she explained in the op-ed. "This isn't just about pregnancy. We may stand behind the brands we endorse, but we also need to hold them accountable when they are marketing us to appeal to the next generation of athletes and consumers."
Right before Montano and Goucher came forward, according to an article in The Wall Street Journal, Nike announced iot would change its maternity policy.
Sports Illustrated reported the changes will include protection in its contracts, while brands such as Brooks, Altra and Nuun pledged to also guarantee contractual support of female athletes through pregnancy moving forward.
Now to wait to see what those changes are.
"I look forward to specifics, from Nike and the rest of the industry who has yet to commit to contractually protecting women," Felix concluded.
Bravo!
Meanwhile, Nike athlete and star of its female empowerment campaign Serena Williams
"I understand that Nike has been really lately supporting women a lot, and it started with making a statement with me, and they said they want to make a change," Williams said Monday after defeating Vitalia Diatchenko in the first round of the French Open. "They want to support women that want to have families and that want to be moms. I'm glad that statement was made, and I know that therefore and going forward, they're doing better."