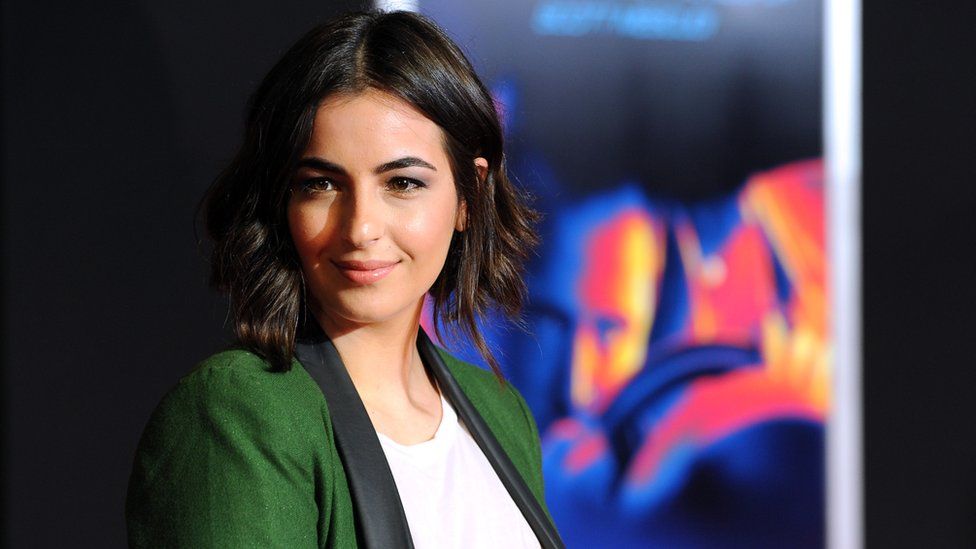 The Walking Dead's Alanna Masterson has had to fight off body shaming trolls before when viewers mocked her pregnancy weight gain back in 2015 when she was expecting her first child.
We're going on two years later and she is still fending off haters. The briefly left Instagram last Spring when she gave up battling with those who thought she was gaining weight. Producers hid her then-growing baby bump with chairs, props and her character, Tara, went on a serious long "supply run" and as missing for most of the final part of the sixth series and the beginning of the seventh season  during her maternity leave.
Masterson and her now 2-year old daughter Marlowe who she welcomed with her boyfriend Brick Stowell back in November 2015.
Masterson, who is the youngest sibling of actor big brothers including That 70s Show and The Ranch star Danny Masterson, returned to social media and about a week ago, left a very personal and poignant response to the haters:
"Why do people feel the need to pick on me because of how I look? Why do people keep calling me "fat" or "ugly"? I don't understand." she captioned a photo of herself laying on her side on a pillow facing the camera . "How much time do you have on your hands? Look around you. Look at what's happening on our planet. Please, focus your energy on something POSITIVE. Instead of trolling people on social media, why not do something to HELP others. Would you ever say those things to a stranger? Face to face? Probably not."
https://www.instagram.com/p/BhACaVjguLl/
She continued:
"We have to stop letting our kids, peers, and elders get away with bullying. Stand up to it. Say something. Be the example. Teach EMPATHY. THIS is why kids harm themselves. THIS is why kids have low self esteem. THIS is why kids pick themselves apart in the mirror. STOP. My body is my body. I was born this way. I have stretch marks, lumps, bumps, cellulite and everything else in between. It's ok. I am ok with it. I'm not skinny. I'm not fat. I'm not ugly. I'm not pretty. I'm just ME. And I make an effort to better myself and my body everyday. My family is healthy. I'm healthy. I'm extremely fortunate to be alive and breathing. So please, to any kid out there that feels uncomfortable in their own skin – don't. You were created exactly how you were supposed to be. And I love you. ❤"
Well said. Recently, another co-star, Steven Ogg, unleashed on celeb trolls in a post-mortem interview following his character's exit from the show this week, by way of the merciless Nagan.
That's why Alanna's post was so beautiful, because fuck off. Why are you harassing people?" Ogg told HuffPo. "Go fucking do something productive with your life."
For the record, we love her body as is and think Alanna is GORGE!