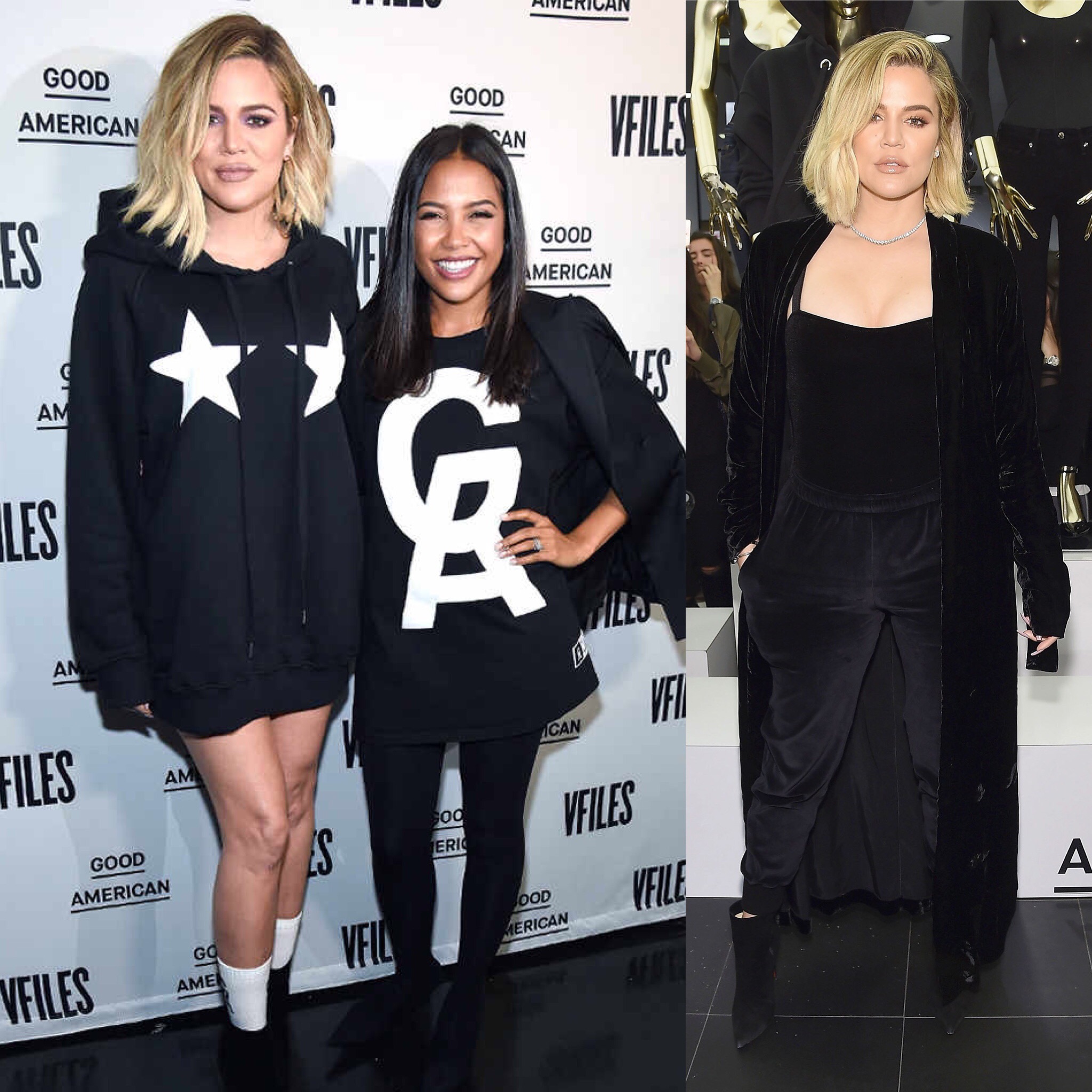 Even though Khloe Kardashian has not announced her reported pregnancy with her and her NBA boyfriend Tristan Thompson's first child together, she is still being "Bumpwatched" quite heavily!
Reports say the Good American apparel company co-founder and reality Tv star is 5-months pregnant with a baby boy.
There has been no confirmation of such news but we do see Kardashian sticking to all black which is very concealing and wearing comfy baggy clothing which could lead a sleuth to suspect she is hiding a Bump.
Kardashian visited the Good American's pop-up store last week.
The Keeping Up With The Kardashian star wore a baggy sweatshirt dress from her collection on Thursday and a light top, blue jeans and a full-length tan wool jacket on the Friday.
She stopped in to promote the line's collaboration with Macy's on Good Morning America also last week and outfitted herself all black then too!
Then again, all the girl wears is black anyway, preggers or not ! Ha!
She is a host of her own TV fitness game show Revenge Body with Khloe Kardashian on E!
I can totally tell that she is not interested in the media circus that followed her sister Kim Kardashian-West during her two pregnancies hence the super down low moves. Ditto with half sister Kylie Jenner, I think!