Love and Hip Hop: Atlanta star Erica Dixon updated her fans and followers on Instagram on the progress of her twin pregnancy.
"Twins are doing much better… I'm feeling good….. God is great!!" she captioned an upclose bump progression photo of herself and daughter Emani with castmate Lil Scrappy "Just a few more weeks to go until I meet my angels." she captioned under a photo of her cradling her belly.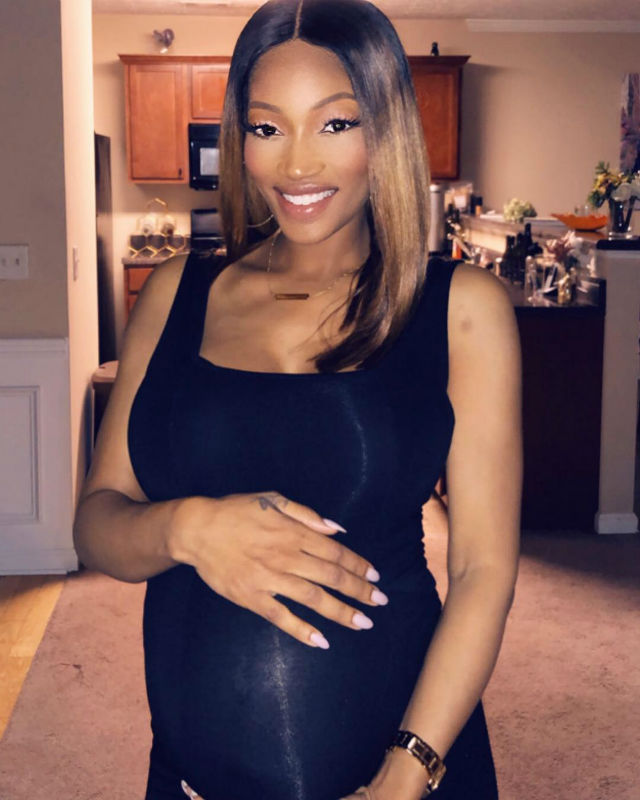 Dixon, a feisty member of the popular Vh1 channel show has never announced who the father of the twins are.
She clapped back at a curious commenter who asked her about the daddy, "Non of your business. You'll know [when] i want you to hun but everyone is good, healthy, and happy. Hope the same is for you."
In a previous photo with her daughter Emani with fellow cast member Lil Scrappy, she commented, "My girls and I out and about. I'm worn out now😥"
Meanwhile, the mom-to-be is still promoting her hair extension brand whilst baking the babies. Keep up the hustle!
If you'd like to know more insider tips, want a critique of a site you've created or if you are interested in starting a blog or website yourself but do not have the time, patience, bandwidth, know-how or ability to get it done, let me set it up for you and train you on how to keep it going with my "Do-It-For" you consulting service,
Visit my Personal Consulting Site and Book a spot today!