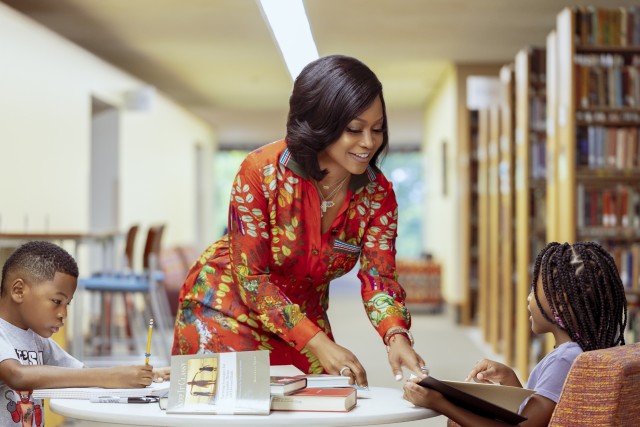 Our Bellyitch bumpwatch alum Monyetta Shaw, Atlanta Exes alum has followed up two books with a new how-to parenting books.
In it, Shaw offers her first-hand encounters and strategies she's learned through co-parenting with
 a popular recording artist.  She tackles  problems from working within a blended family to co-parenting tips and topics range from mental health to solving daily hurdles so co-parents can work together nd put their children first.
"For me, it's quite simple." says Shaw of the book that Ne-Yo actually wrote a forward for. "My kids come first and it's extremely vital for me to set a positive example."
That's essential because her and Ne-Yo's separation and personal battles were very much public before the two reconciled.
"The purpose of this book is far more important than just being an artist or an author. What's most important is protecting the hearts and minds of innocent children, ours, and yours." Ne-Yo shares. "This book is about preventing kids from being on the receiving end of issues and circumstances that we grownups create for ourselves. It's about a state of mind, helping parents remove the harmful attitudes and behavior that threaten them and their children's well-being."
Shaw used her time on the Exes show which chronicled the lives of the ex-wives of famous men to build a platform and become a positive vessel promoting education and philanthropy. She also recently got a lot of positive attention when she committed to sponsor 48 children for one year in Swaziland, Africa.
With losing a brother tragically to suicide, Shaw says she plans to use her platform to develop a mentorship platform to work with young women battling suicide.
As a published author, Monyetta has released "The Adventures of Maddie" and "Bigger Than Me". Her upcoming highly anticipated book "Keep It Classy" is a guide for women finding themselves in the
Over 9 million people have enjoyed Bellyitch's Award-winning Celeb "bumpwatch" pregnancy and parenting blog. Trying to Conceive? Download our
FREE Fertility 100
ebook. Hunting for Top Maternity or Kids Brands? Our
Bellyitch 100
is the free resource for you. Baby Shower Shopping? Check out out
Top Picks on Amazon
or our
Gift Guides
.