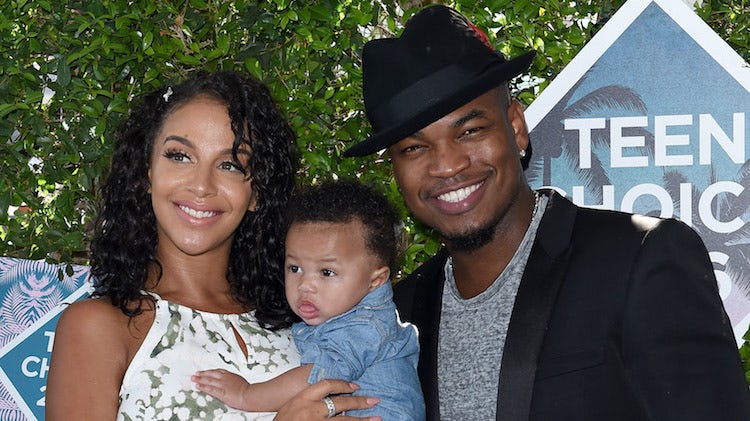 R&B singer-songwriter and producer Ne-Yo opened about his fear surrounding his wife Crystal Renault Smith's upcoming attempted VBAC, the abbreviated term for vaginal birth after C-section.
As is commonly known, Caesarean section births carry more risk than vaginal ones  because a Caesarean section, which is major surgery, requires anesthesia, an army of specialists, nurses and pediatricians in the operating room prior to and after delivery.
A lot of women who plan vaginal births but end up getting C-sections often attempt vaginal deliveries afterwards.
That might precisely be the reasoning behind Crystal's decision but it isn't without risks and fear.
https://instagram.com/p/BhCJ6Jbgfzq/
"I'm a little nervous just because [in] our first pregnancy, there were a few complications to the point where she had to get an emergency [cesarean] section," he explained to the magazine after stopping by its Nowstudios. "This time, she is determined to not go c-section — she wants to do it the natural way."
He continued:
"The complications that were [present] could still exist, so there's a little bit of nervousness in there but above that, it's more nervous excitement. I just want to meet him."
https://instagram.com/p/BhmSL4LA-5Y/
Crystal has been doing everything usually prescribed to have a quick labor and delivery including exercising regularly and staying fit.
A quick scan of her Instagram shows she works out regularly and even attended Coachella this year in California at 7 months pregnant!
Wowza!
This would be the second child for the couple who is expecting a second son. They are parents to himsel Shaffer Chimere Smith, Jr born in March 2016.
Ne-Yo is also dad to 7-year old daughter Madilyn Grace and 6-year old son Mason with his ex fiancé actress Monyetta Shaw.