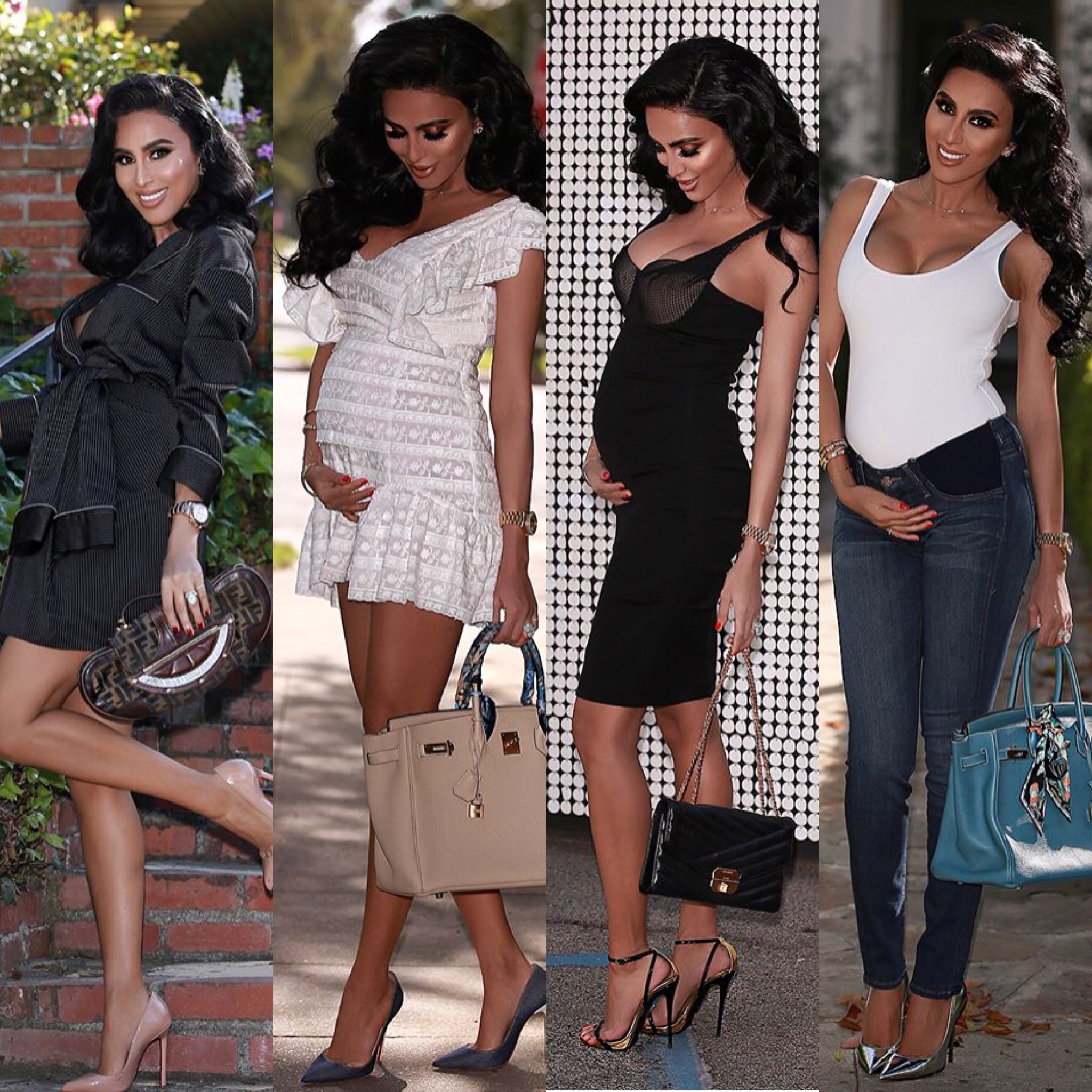 Since announcing her pregnancy last month, Shahs of Sunset Lilly Ghalichi has been a virtual fashion blogger showing off her maternity style.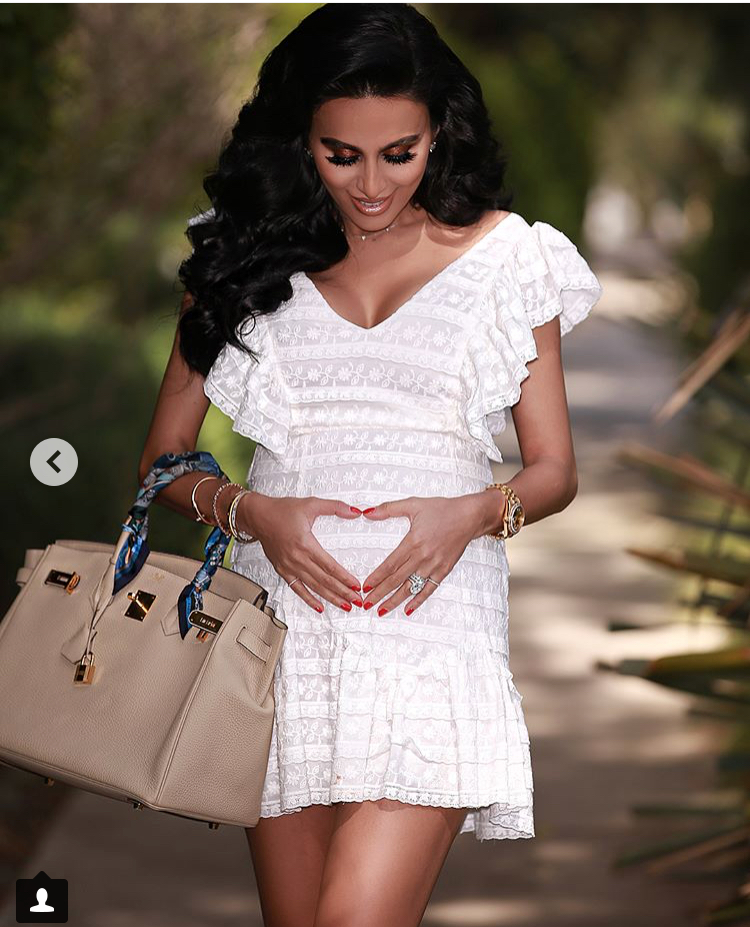 So far, it is characterized by empire waist mini dresses accessorized simply with fly birkins, clutch purses and sexy pumps.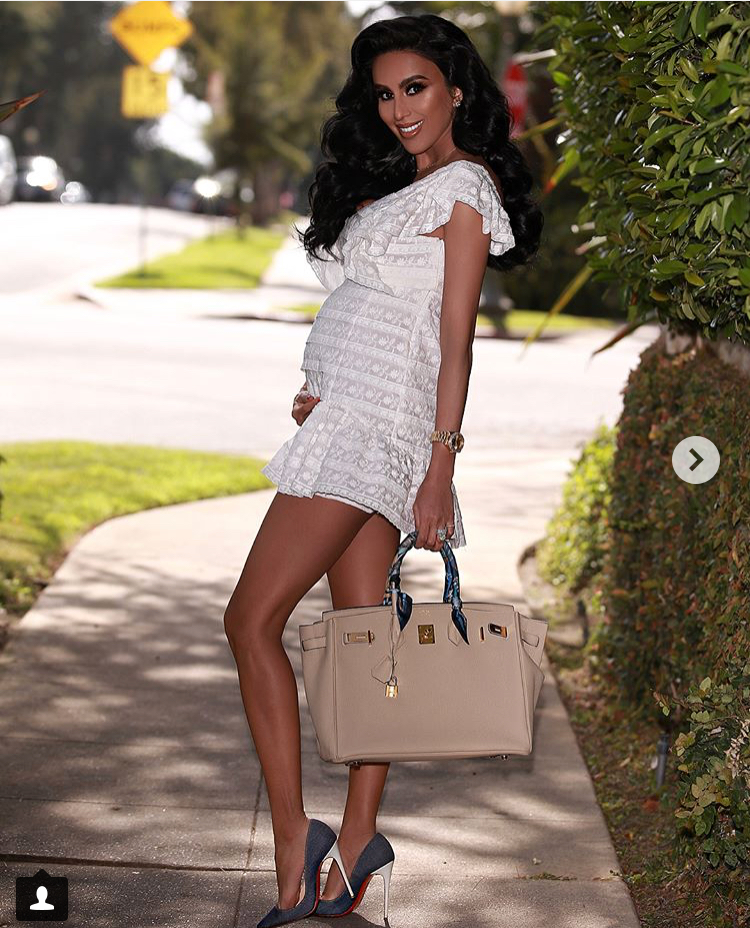 And her own line of faux lashes and her signature long black wavy locs of hair.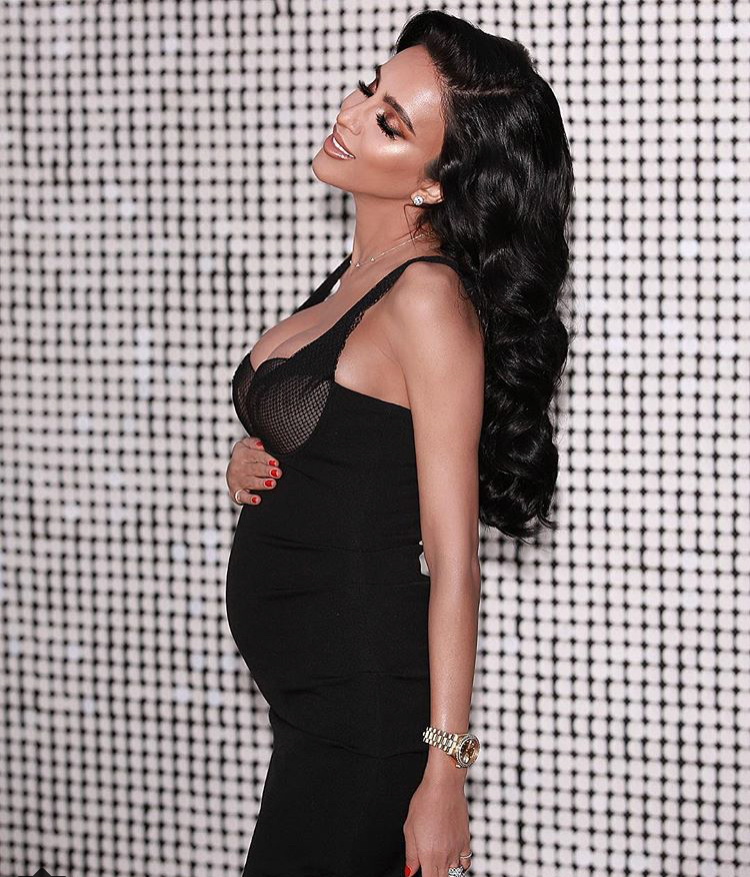 Love it! Work!
The entrepreneur and now she is having her first child with her husband  since 2017, Dara Mir.
Ghalichi announced the news on her Instagram.
"Baby (and Daddy's lol) first makeup party!! ?? Thrilled to announce my husband and I are expecting our first child ?" she captioned a photo of herself sitting on her husband's lap.  "❤I have shared so many different stages of my life with you all, from starting my first business, to being on a television show, heartbreaks, finding my true love- and now, I get to share the most special chapter of all with you, motherhood??#GhalichiGlam"
photos: Instagram