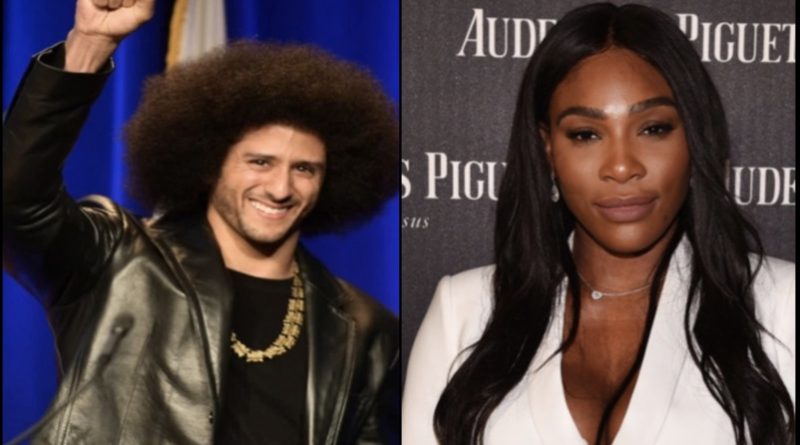 Are you boycotting Nike for selecting former quarterback Colin Kaepernick as its spokesperson for the 30th anniversary of its "Just Do It" campaign?
If so, I'd like to suggest instead of throwing away your Nike products or burning them as some of his detractors and Donald  J Trump supporters have done online, that you consider donating them to homeless Military vets! Here are organizations you can donate to:
Kaepernick, a former San Francisco 49er has not played in the NFL since 2016, the year he began to take a knee during the National Anthem as a silent protest against police brutality. Dozens of other players followed his lead, which led to heavy criticism of the NFL and many angry fans boycotting the sport entirely. Due to this controversy, Nike, which signed Kaepernick in 2011, held off in using him for ad campaigns. However, Nike kept him on their roster even after Kaepernick became a free agent in 2017.
Several celebs including our Bellyitch Bumpwatch alums Chelsea Peretti and his fellow brand spokesperson Serena Williams shared their support online.
On Friday night, Kaepernick and his former 49ers teammate Eric Reid, a Pro Bowl safety who joined in the protests and also now out of the league, were each given huge ovations when they were introduced and shown on the big screen during a match between Serena and Venus Williams at the U.S. Open.
If you are team Kaep and plan to purchase Nikes in support of this campaign and to counter the 3 percentage point dip in stock price the company has suffered because of this announcement, I curated a few pieces from my partners at Shopstyle for you to pick from:
If you'd like to know more insider tips, want a critique of a site you've created or if you are interested in starting a blog or website yourself but do not have the time, patience, bandwidth, know-how or ability to get it done, let me set it up for you and train you on how to keep it going with my "Do-It-For" you consulting service,
Visit my Personal Consulting Site and Book a spot today!