Are you expecting a baby soon and working on a baby name that is cool yet not too cool and popular? The struggle of being one of several Jennifers, Johns, Emilys in a class is real.
The Social Security Administration keeps a list of names by their popularity and suprisingly a lot of great names have fallen out of fashion and are not being used as much by new parents! Lucky for you, the folks at Livingly went through the list and came up with the top 30 cool names that have fallen out of fashion. They are:
Girl Names
Nadia
Carmen
Selena
Angelina
Keira
Harley
Ivy
Lena
Alicia
Jocelyn
Mariah
Karina
Nia
Eliza
Gemma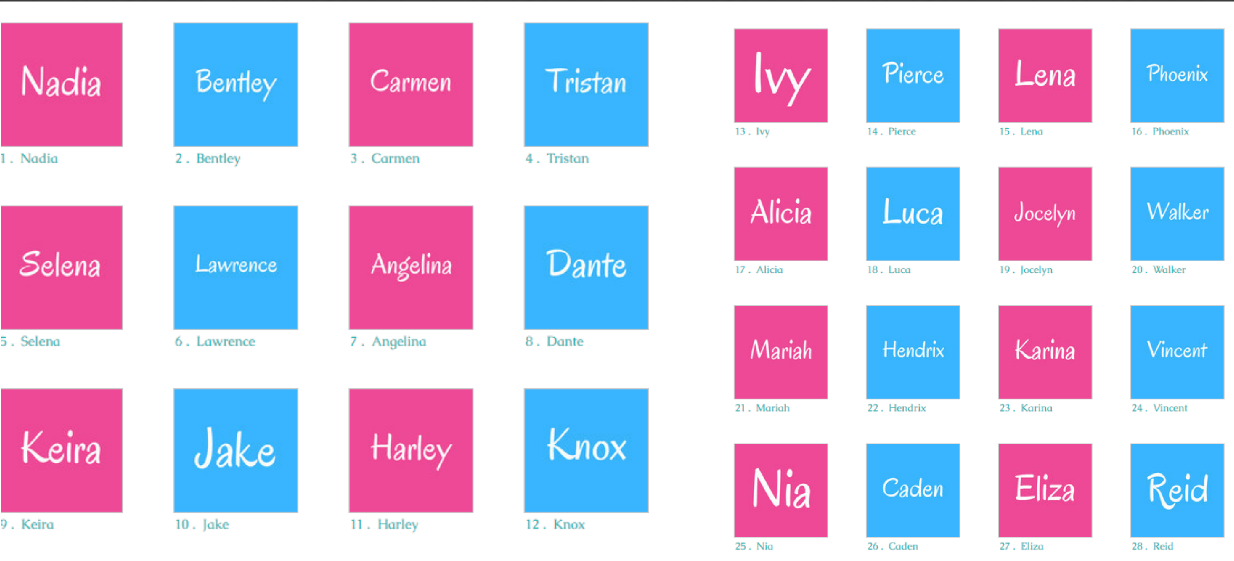 Boy Names
Bentley
Tristan
Lawrence
Dante
Jake
Knox
Pierce
Phoenix
Luca
Walker
Hendrix
Vincent
Caden
Reid
Quentin
There you go, expectant parents: OPTIONS!! You're welcome! lol
Over 9 million people have enjoyed Bellyitch's Award-winning Celeb "bumpwatch" pregnancy and parenting blog. Trying to Conceive? Download our
FREE Fertility 100
ebook. Hunting for Top Maternity or Kids Brands? Our
Bellyitch 100
is the free resource for you. Baby Shower Shopping? Check out out
Top Picks on Amazon
or our
Gift Guides
.