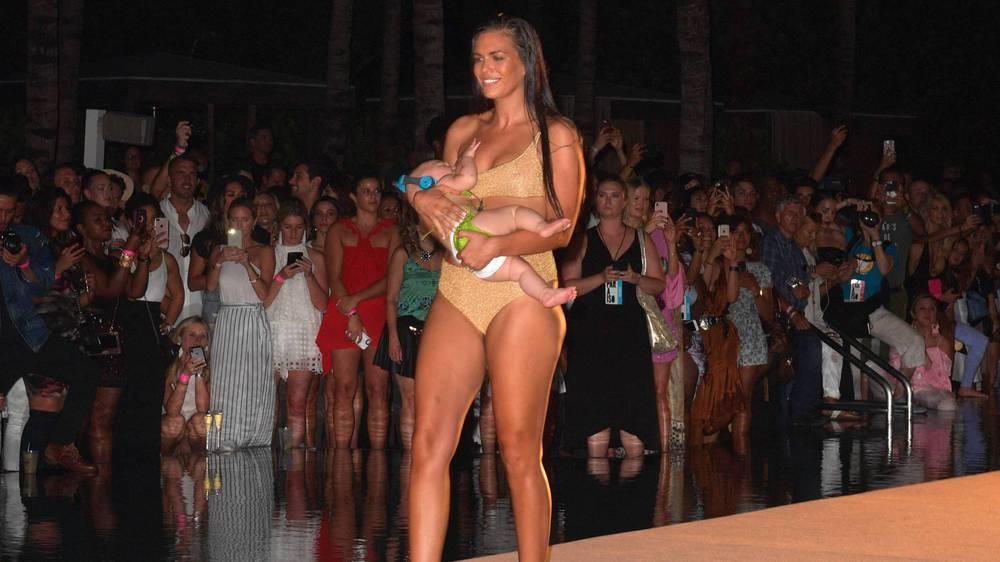 The 2018 Sports Illustrated Swim Search show was supposed to be all about bikini bodies, but that wasn't necessarily the case. The magazine, which is famous for its annual Swimsuit Issue, was championing motherhood and breastfeeding at its recent model casting competition.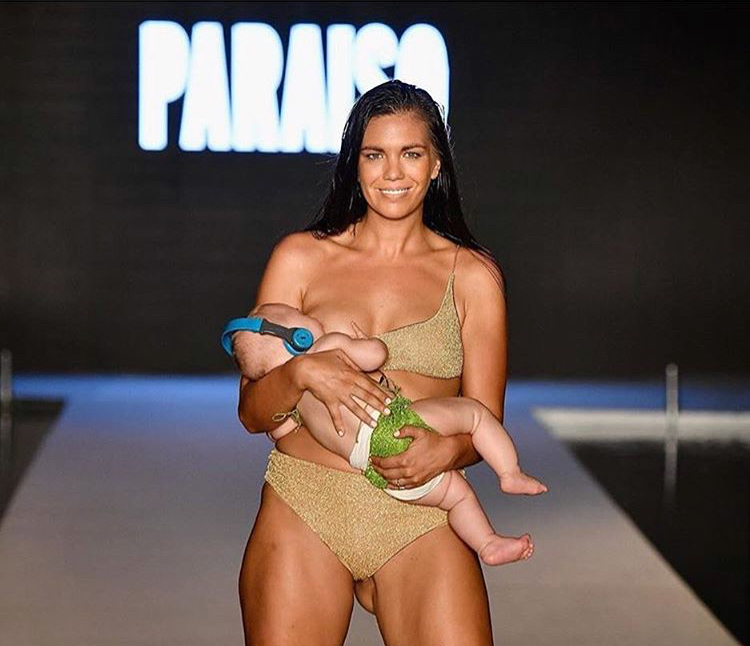 Mara Martin, who was one of 16 finalists in the Swim Search show, was breastfeeding her 5-month-old daughter Aria while strutting her stuff on the catwalk. The new mom walked the runway in a gold two-piece bikini at the event held as a part of Miami Swim Week on Sunday, July 15 at the W Hotel in South Beach, Miami.
Her appearance with her baby drew loud cheers and applause from the audience. Sports Illustrated shared on its Instagram account a video of Mara walking the runway while carrying her baby. The comment section was flooded with messages praising the mum for normalizing breastfeeding at work.
Mara also shared her photos with her daughter on the catwalk on her own Instagram page. "I can't believe I am waking up to headlines with me and my daughter in them for doing something I do every day. It is truly so humbling and unreal to say the least. I'm so grateful to be able to share this message and hopefully normalize breastfeeding and also show others that women CAN DO IT ALL!" she wrote in the caption.
She used the opportunity to raise awareness of other important issues. "But to be honest, the real reason I can't believe it is a headline is because it shouldn't be a headline!!! My story of being a mother and feeding her while walking is just that," she added. "Last night there are far more deserving headlines that our world should see. One woman is going to boot camp in two weeks to serve our country (sorry i don't know your IG handle), one woman had a mastectomy (@allynrose), and another is a cancer survivor, 2x paralympic gold medalist, as well as a mother herself (@bren_hucks you rock) Those are the stories that our world should be discussing!!!! Just thinking about all that was represented there…"
continue reading
Over 9 million people have enjoyed Bellyitch's Award-winning Celeb "bumpwatch" pregnancy and parenting blog. Trying to Conceive? Download our
FREE Fertility 100
ebook. Hunting for Top Maternity or Kids Brands? Our
Bellyitch 100
is the free resource for you. Baby Shower Shopping? Check out out
Top Picks on Amazon
or our
Gift Guides
.