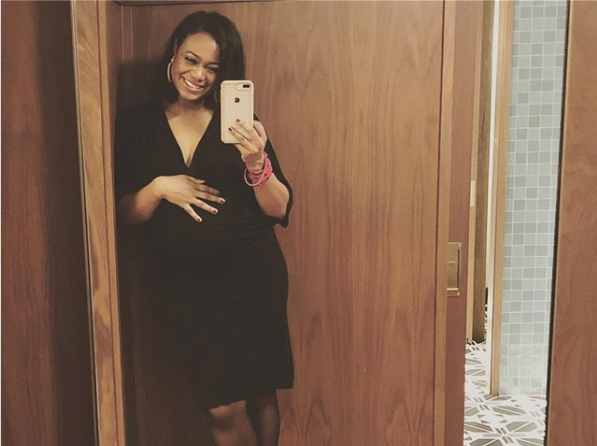 Congrats to actress Tatyana Ali and her husband
Dr. Vaughn Rasberry who are expecting their second child.
The 40-year old best known for her role as Ashley Banks of the popular 90s sitcom The Fresh Prince of Bel-Air announced the news on Instagram
"I was on a work trip recently and I thought it was about time I captured my baby bump. We're so excited!" Ali captioned the photo of her cradling her bump.
She added: "They say every pregnancy is different and they ain't lying. Phew! I'm exhausted this go round, swirling with emotion and starving, like constantly. Feeling very blessed. #BabyRasberry," she added.
Ali and Rasberry are parents to 2½-year-old son Edward Aszard. The couple met on eHarmony about 2 years before marrying.