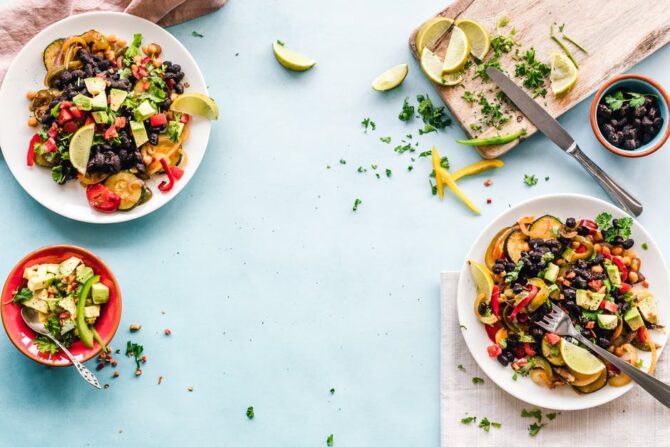 Most of us are on a quest for glowing skin, but even more so as the holidays near.
While we have been taught to stay away from the usual suspects of greasy, fried, sugary, and chocolaty foods, we imbibe and consume things that are surprising skin saboteurs.
We turned to Dr. Manish Shah, a Denver board-certified plastic surgeon, for guidance on what food and drinks to avoid to achieve our best holiday complexion.
Alcohol:
First, the body metabolizes the alcohol using enzymes in your liver, which release a chemical byproduct called acetaldehyde. This byproduct is toxic to our body tissue. As a result, body tissues and skin are dehydrated, which causes premature signs aging of the skin such as wrinkles and fine lines. Dry skin is also a possibility with post-binging breakouts.
The alcohol causes inflammation to bodily tissue, releasing histamine that dilates the blood's capillaries, so that effect is redness of the skin. When compounded over years, this redness can be permanent.
Alcohol also expands the pores of the skin, making it easier for dirt and grime to build up into blackheads. Alcohol consumption affects your sleep quality, and the dehydration compromises the regenerative cycle your body enters while you dormant. This decreases normal cellular turnover and leads to an unhealthy complexion.
 Coffee:
Caffeine has similar effects to alcohol on the body. It is also metabolized in the liver, then acts as a diuretic (hence the urge to use the restroom after drinking coffee). Diuretics also dehydrate the body tissues and skin, which in turn leads to wrinkles and premature aging. Caffeine can stress the liver just as aggressively as alcohol when consumed in large and frequent quantities. In addition, caffeine can rev you up, triggering a cortisol (stress hormone) response, which in some cases can lead to increased acne. If you love your coffee and can't do without it, it is important to remember to drink more water to offset the dehydration. Consider drinking green tea instead. It's a great antioxidant and causes less dehydration, due to its lower caffeine content.
 Dairy:
It is not only the caffeine in coffee that could be inducing your acne, but the added dairy as well. Whether it is whole or skim milk, all dairy products contain many artificial hormones that can lead to oil production and clogged pores, which can trigger acne breakouts. Additionally, unrecognized dairy allergies can manifest with skin symptoms like dry and itchy skin.
Shellfish:
If your holiday gatherings usually consist of seafood, try to avoid shellfish. Shellfish is high in iodine, which can inflame your skin, clog your pores, and further cause the appearance of red, uneven skin. Instead of eliminating seafood. Try filling your plate with fish that contains omega fatty acids that will improve your skin.
Sushi:
If sushi is your go-to food for lunch, dinner, or just a quick snack, you may be experiencing some skin problems. Although not all sushi is damaging, rolls such as a California Roll contain white rice, which has a high glycemic index. If you top that off with high sodium soy sauce, this has been known to aggravate breakouts. These ingredients take away moisture and circulation from the upper layer of the skin, which leads to dry and aging skin. High glycemic index carbs and excess salt can lead to a puffy appearance.
Hot Sauce/ Spicy Food:
 If you love when your mouth tingles when eating hot foods, I may have some bad news. Although spicy foods have been known to help with your metabolism, they could be the cause of your skin problems. Spicy foods like hot peppers can dilate the blood vessels in those who are already dealing with rosacea or menopause. The capillaries make the skin look less clear and less youthful.
 Soda
Sorry folks, diet soda, is included in this too! Soda's high sodium content is not good for you and it ages your skin. Additionally, I should note that soda drinkers dehydrate they drink more soft drinks than water which causes puffiness and dull skin. Skip both kinds of sodas, diet and regular, and instead opt for fruit-infused water when you want a flavored drink.
About Dr. Manish Shah
Manish Shah, M.D., F.A.C.S. was born in Canada and raised in the Washington, D.C. area. He graduated with honors from the University of Pennsylvania, receiving a degree in biomedical engineering. He then completed his medical training at the University of Virginia, earning his Medical Doctorate. During this time, he also completed a one-year fellowship in microsurgery research at the New York University School of Medicine / Institute of Reconstructive Plastic Surgery. As a prelude to his plastic surgery training, Dr. Shah completed a rigorous five-year training program in General and Trauma Surgery at Emory University and the Medical College of