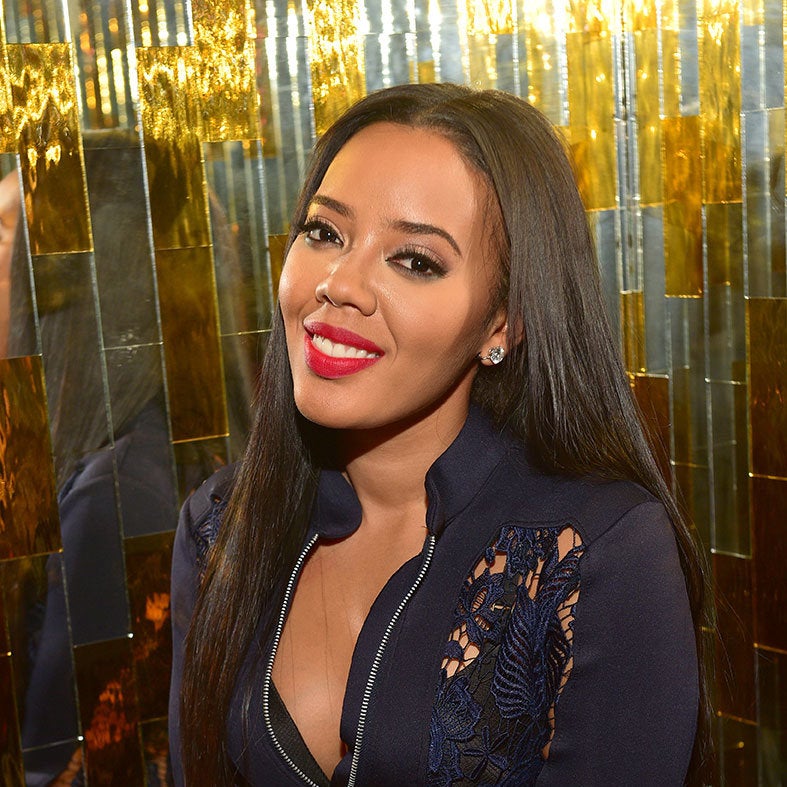 Angela Simmons confirmed her pregnancy this week by sharing a photo of her bare belly to her fans on Instagram on Thursday.
"We are overjoyed and super excited to receive a blessing this big," Simmons captioned the photo. "Starting a family was something that I could have only dreamed of."
The former star of MTV's Run's House and Daddy's Little Girl reality TV shows has not shared with anyone who her fiance and future child's dad is.
Simmons and her siblings' dad is 1/3rd of the 1980s rap group RUN DMC.
Angela and her sister Vanessa Simmons launched a tennis shoe line called Pastry that claims to currently be the number one show for dancers. She now has a lifestyle blog and runs a fledgling clothing company, Foofi & Bella.
She is the third of her siblings to welcome child. Her brother Jo Jo and his girlfriend  earlier this year. Vanessa welcomed a daughter, Ava, with her boyfriend Michael Wayans in 2014 on Valentine's Day.