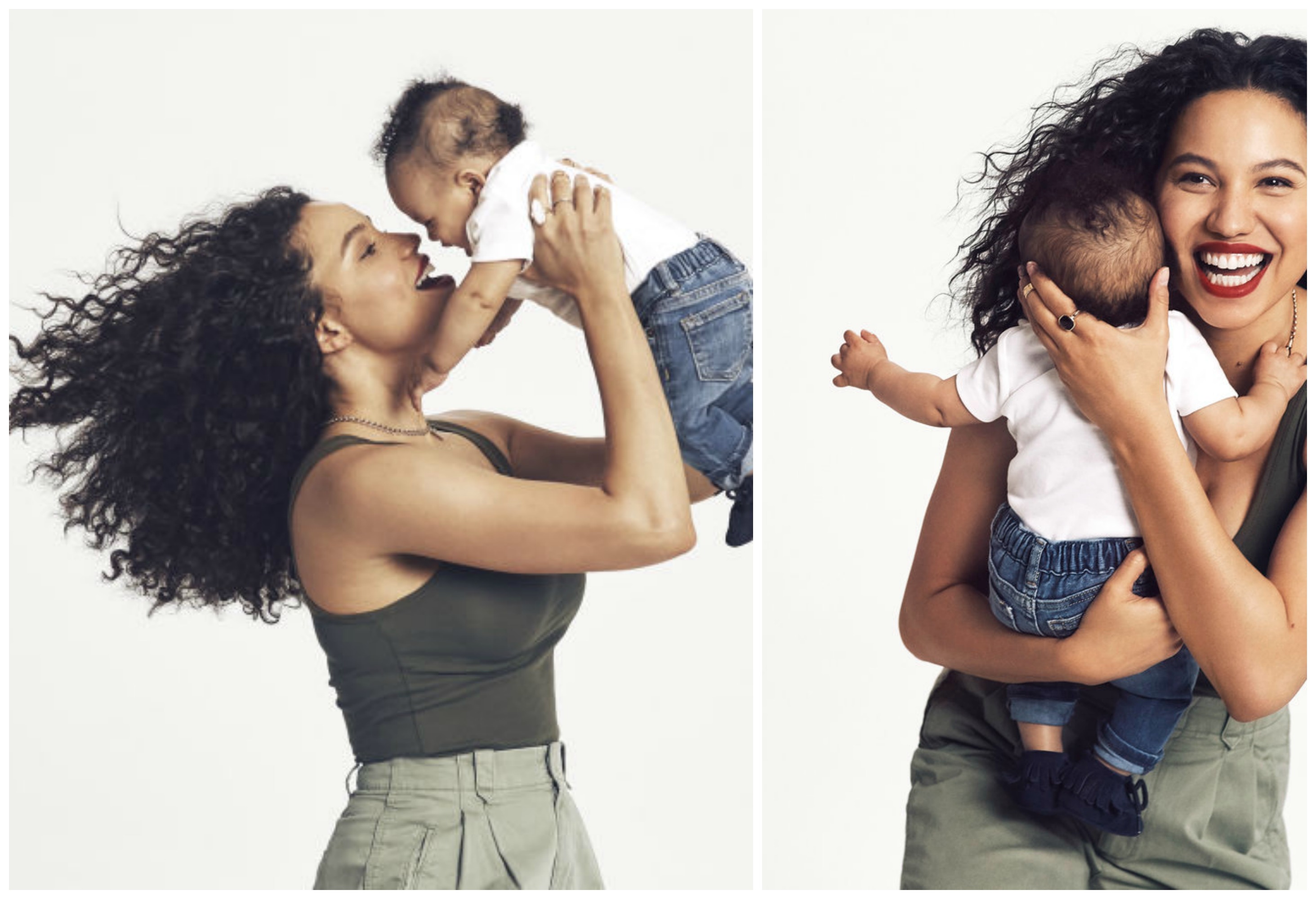 Who knew that when Jurnee Smollett-Bell was filming the second season of her hit WGN TV show about 1850s era slavery Underground that she was heavily pregnant with her first child?
We didn't and are late to the game! That was one of the revelations shared this Spring with Elle magazine in an interview about her and son's participation in a GAP commercial for the Every Mother Counts campaign to make pregnancy and childbearing safe for women around the world.
"Yeah, we started shooting for seven months pregnant," reveals Smollett-Bell, who has had cast appearances in the last season of
Parenthood
.  "I had a midwife on set, and on the show, I'm pregnant the entire season. They had to write it into the script because it was just so visible. We wrapped our season literally two weeks before I went into labor."
She added that it was great that being a pregnant actress didn't stop her from work.
"And for me, it's such an otherworldly experience to be pregnant and at the same time, to live out my dreams as an actress," the Eve's Bayou actor and True Blood alum said. "It felt really empowering as a woman. There's a misconception we have to choose career or motherhood. Look, you need a lot of help, of course, but I was so glad I didn't have to choose. I could embrace all that I love at the same time growing this baby inside of me that I love more than anything. I think that sets a powerful example.
The show has since been canceled though there is a campaign to get the show back for a third season though it lost its host, and Oprah Winfrey has said her OWN channel cannot afford to pick it up! We hope some channel does soon! It's great TV that deserves to continue!
h/t
Elle