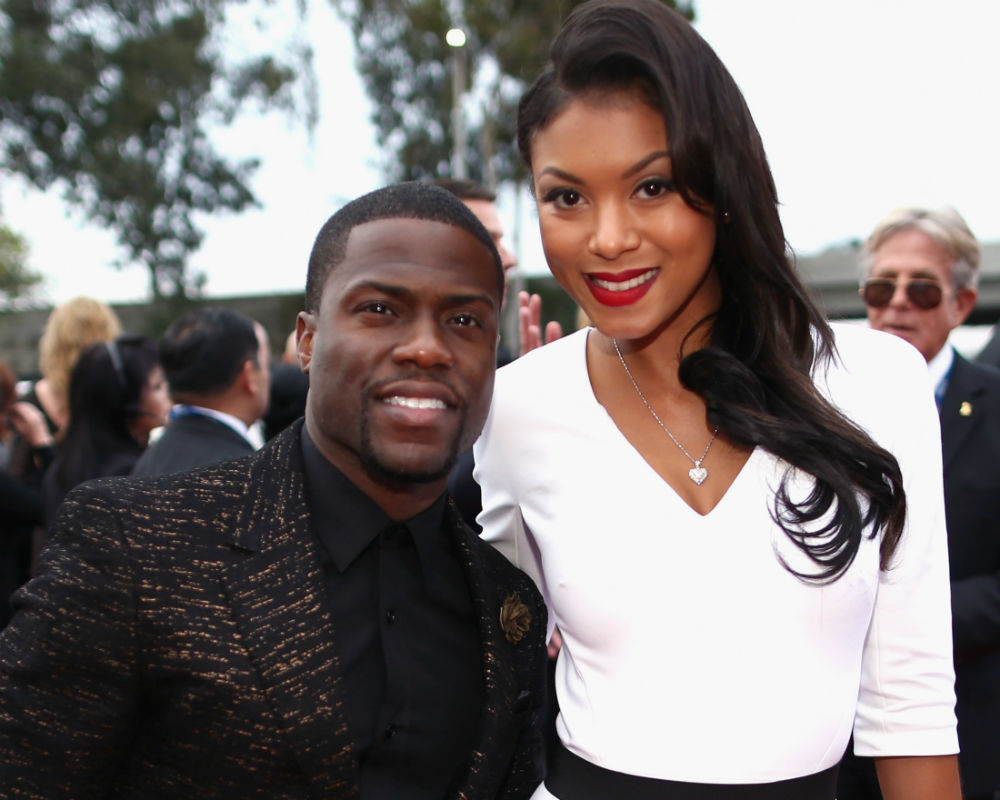 Kevin Hart and his pregnant wife, Eniko Parrish, are not letting a scandal stop the plans of hosting an ultra extravagant baby shower.
TMZ snoops report that the couple is moving forward with plans to throw a "Lion King" themed baby shower on October 1 at at the Calamigos Beach Club in Malibu, California.
According to the gossip site, the venue will be decorated in leopard print with pics of  safari animals — and a Hart family photo "with a silhouette of pregnant Eniko leading the way."
It's being reported that the event will feature  an "Experience Bar" where guests will be able to  sample exotic foods and dress up like tribal warriors. There will also be a game show similar to The Price Is Right where guests can win prizes. All set to Lion King music, of course.
The price tag of the event is $117,855, including the $1,500 cost of a chimpanzee in a diaper!
Wowza! Can't wait for the pics!