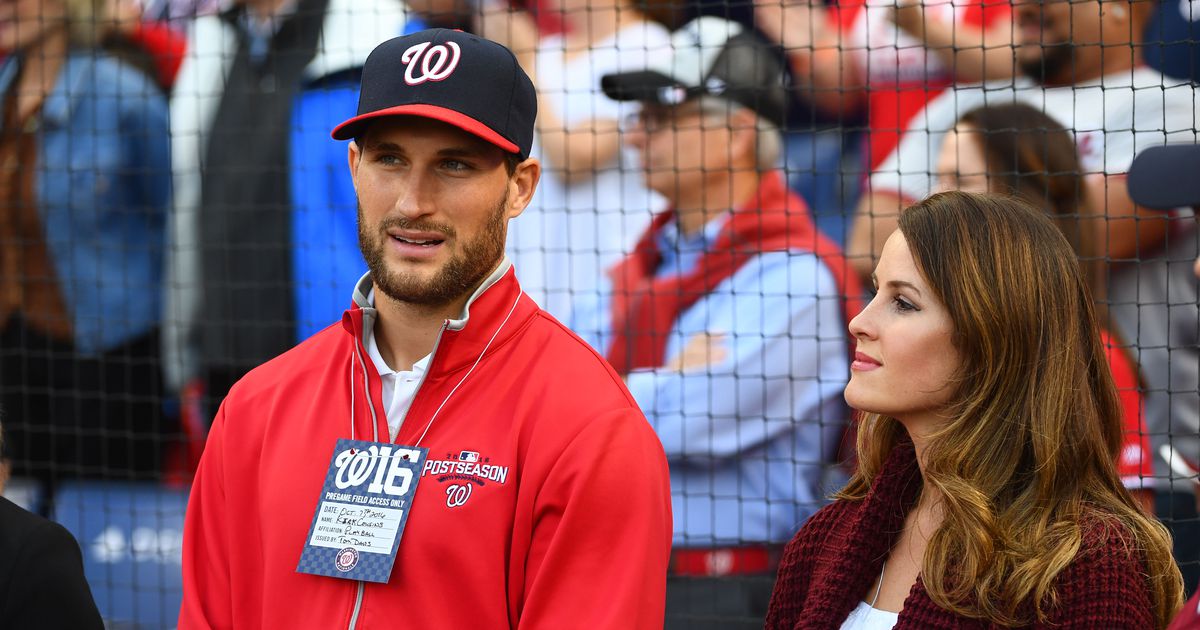 I'm not following professional football this season but as a life long
Redskins
fan, I was on
Bumpwatch
over Redskins quarterback
Kirk Cousins
and his wife, Julie!
The newlyweds welcomed their first child Friday night son, Cooper. I love that name!!
The newest arrivals was overdue– joining the world 11 days after mom Julia's due date.
He weighed a healthy 9 pounds, 11 ounces.
"It's a special experience," Cousins  said reading. "I texted the coaches afterwards and said, 'That was a top experience of my life so far.' That says it all."
Cousins missed practice on Friday when Julie went into labor!
Congrats!
Continue reading