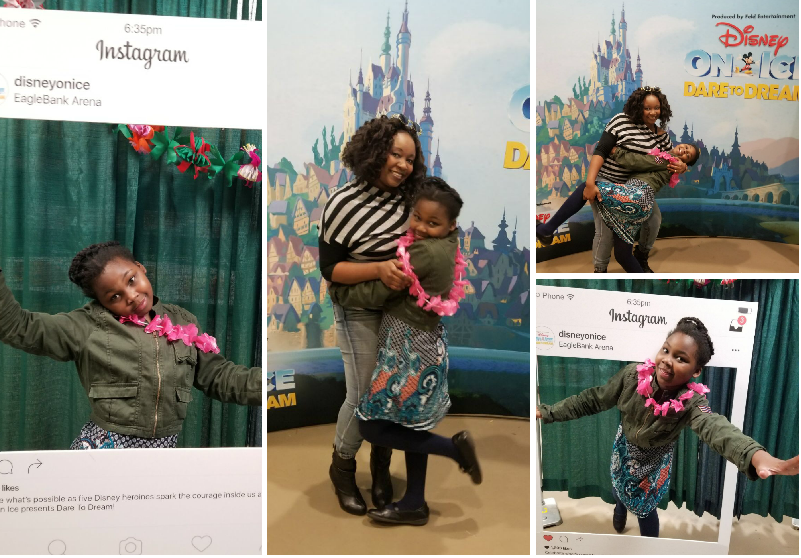 I am not sure what I loved most about the Disney On Ice production of  "Dare to Dream" that opened last night at the Eagle Bank Arena in Fairfax, Virginia: the choreography (especially the aerial above-ice acrobatics), the bright and flamboyant costuming, the pyrotechnics or the overall production.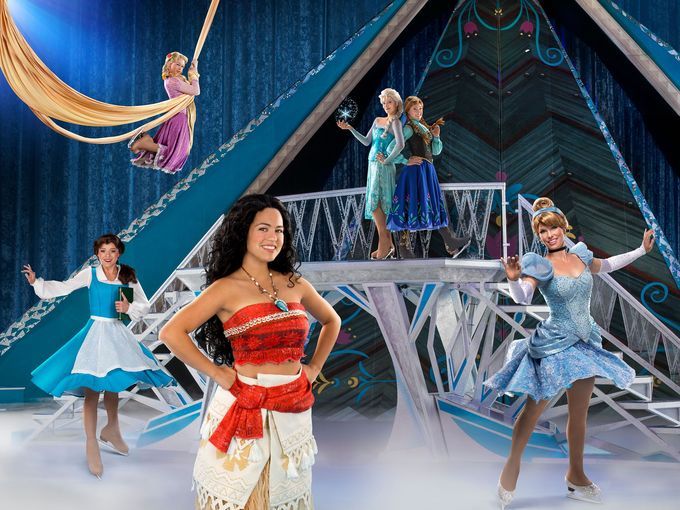 I do know that if you live in a home of Disney movie fanatics (or Disney in general), you're not going to want to miss this opp to be their hero by getting them tickets to this show!
We expected to see how far Moana will go when she embarks on an action-packed voyage with mighty demigod Maui in a quest to save her island, become a wayfinder, and find her own identity. Anna's devotion to her estranged sister Elsa sets her on a perilous journey to mend their bond, and stop an eternal winter. Rapunzel breaks out of her tower and teams up with an unlikely companion, Flynn Rider, as she goes to great lengths to realize her dream. Armed only with courage, Belle befriends the enchanted castle staff and learns to look beyond the Beast's rough exterior. With help from her friends and a little magic, Cinderella is determined to make the wish in her heart come true.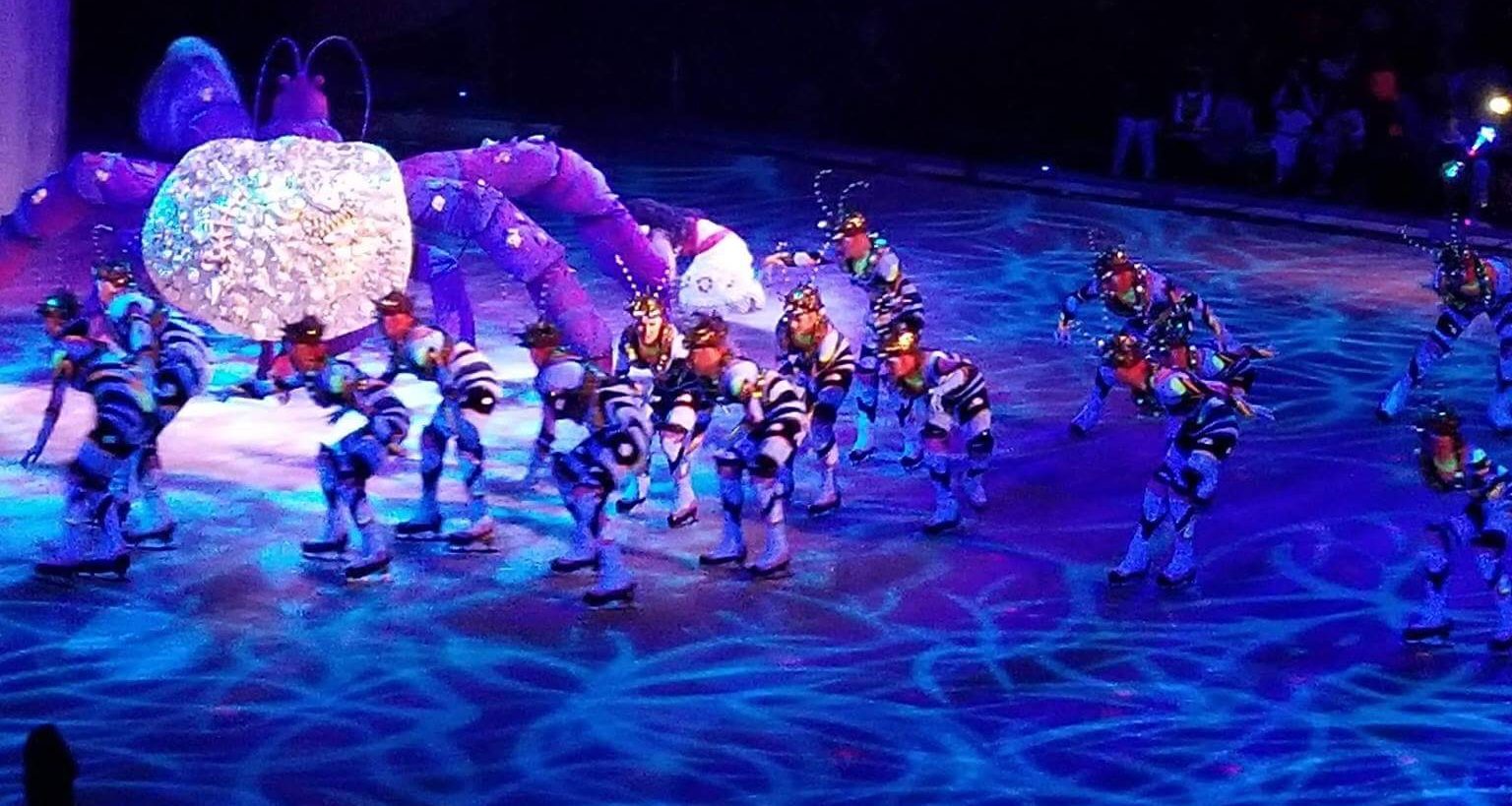 My daughter and I fought intense Friday traffic to get to the media Lua before the show and got there in time to grab some deelish donuts, braided knots, Polynesian chicken skewers and tropical punch!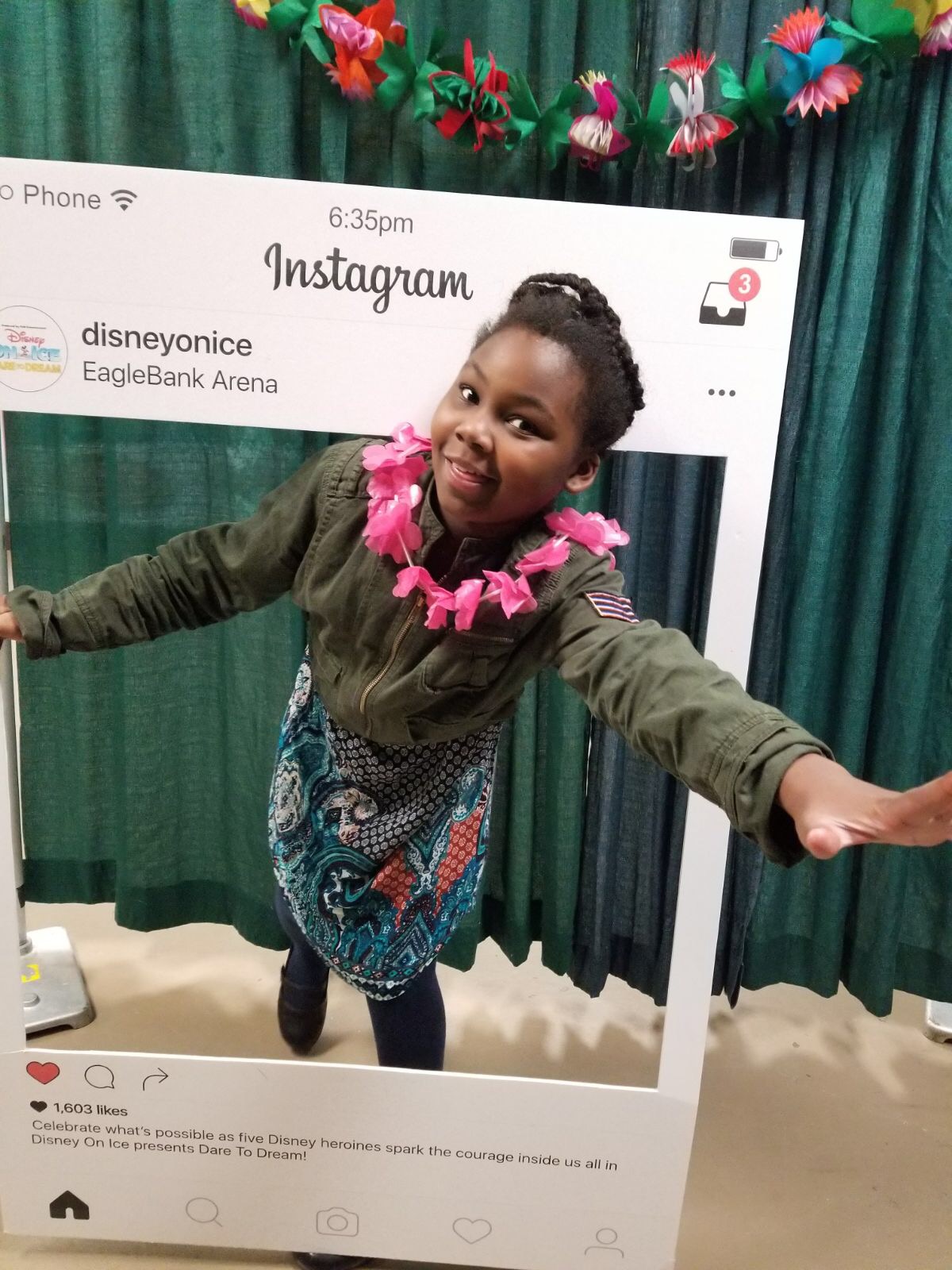 We also took some fun photo booth snaps before settling down into our awesome Section 100 seats smack in the middle of the arena former known as The Patriots Center--compliments of the kind folks at the Feld Entertainment.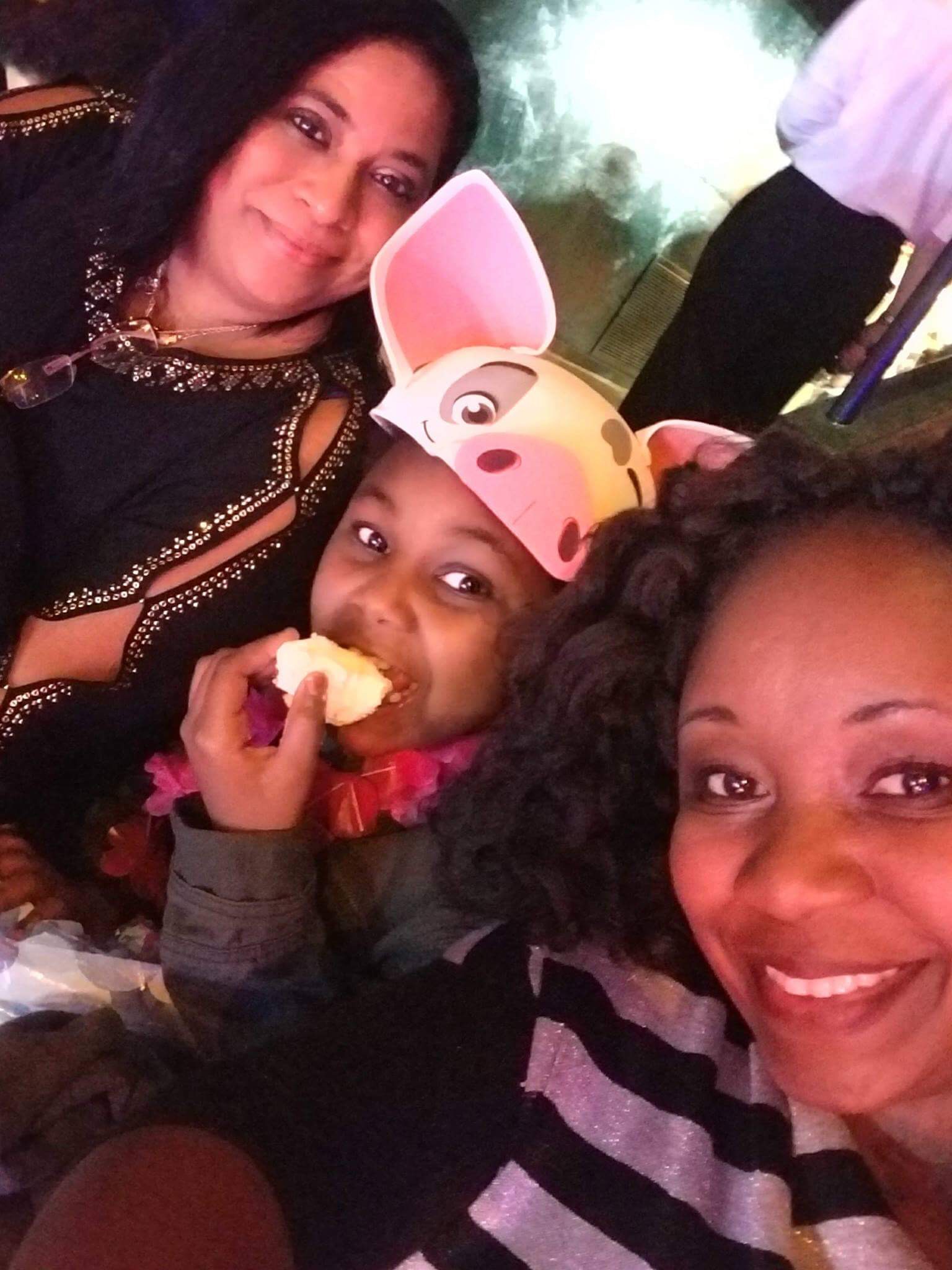 The atmosphere in the arena as we scurried down the hallways  to get to our seats was electrifying.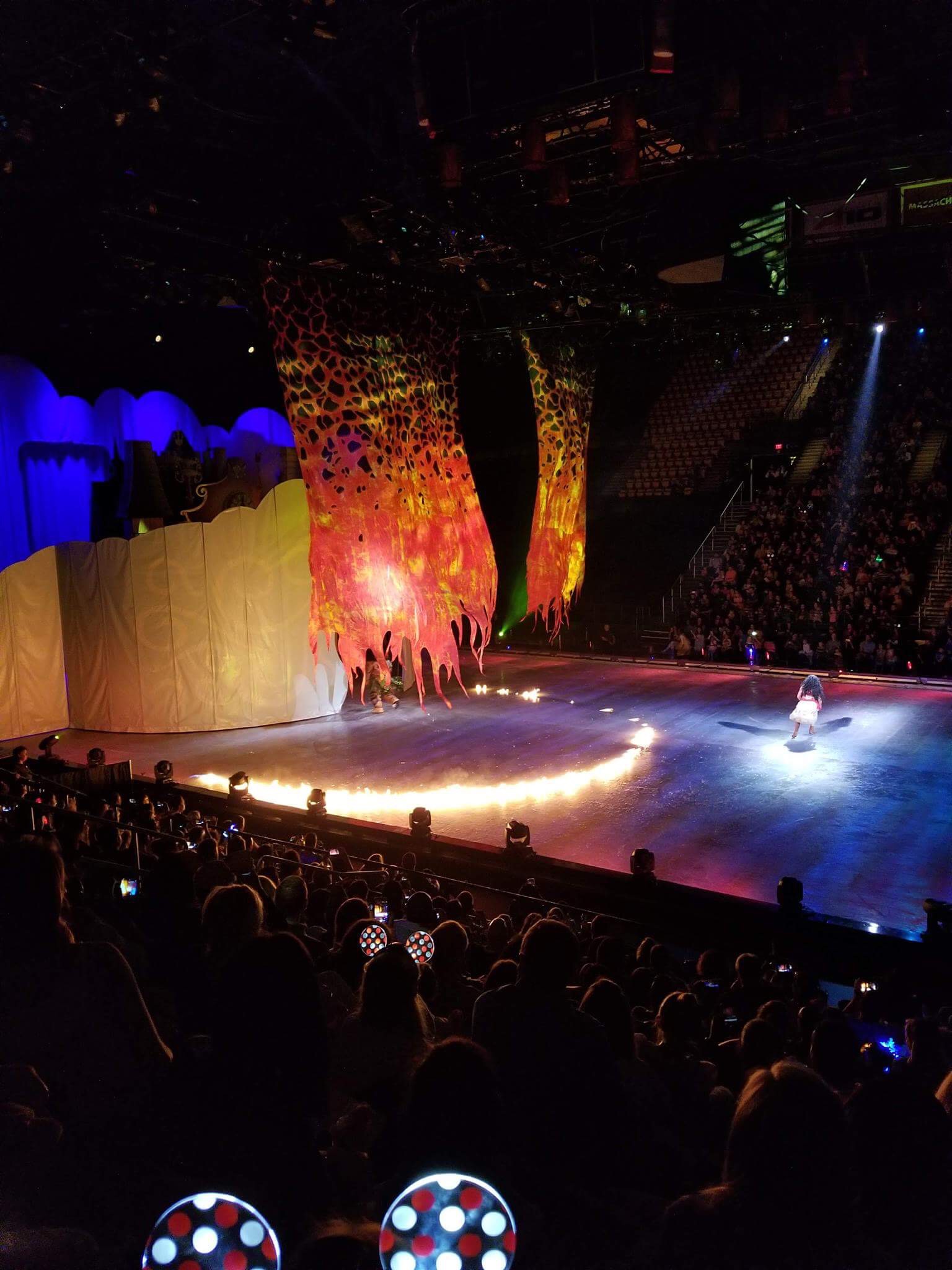 Vendors sold everything from glow in the dark mini-ears to giant bags of cotton candy and every Disney princess accessory a girl would love.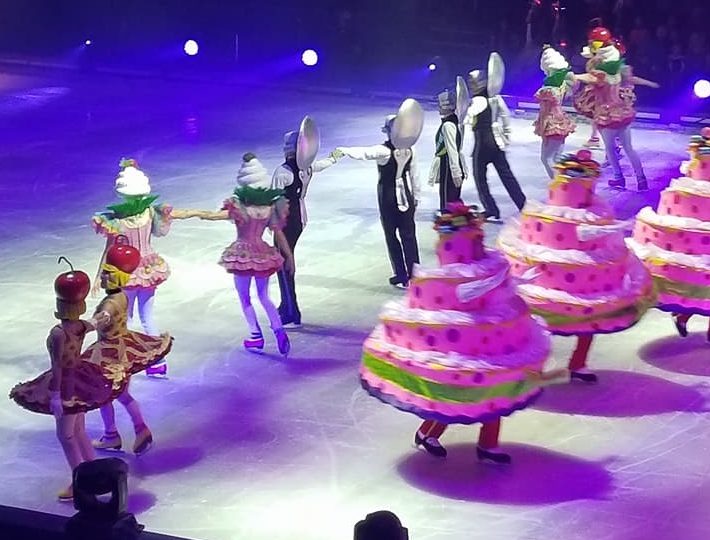 And there were tons of princesses there in the form of adorable tikes outfitted in their best gown or Queen Elsa, Princess Jasmine, Tiana, Cinderella, Belle and Moana.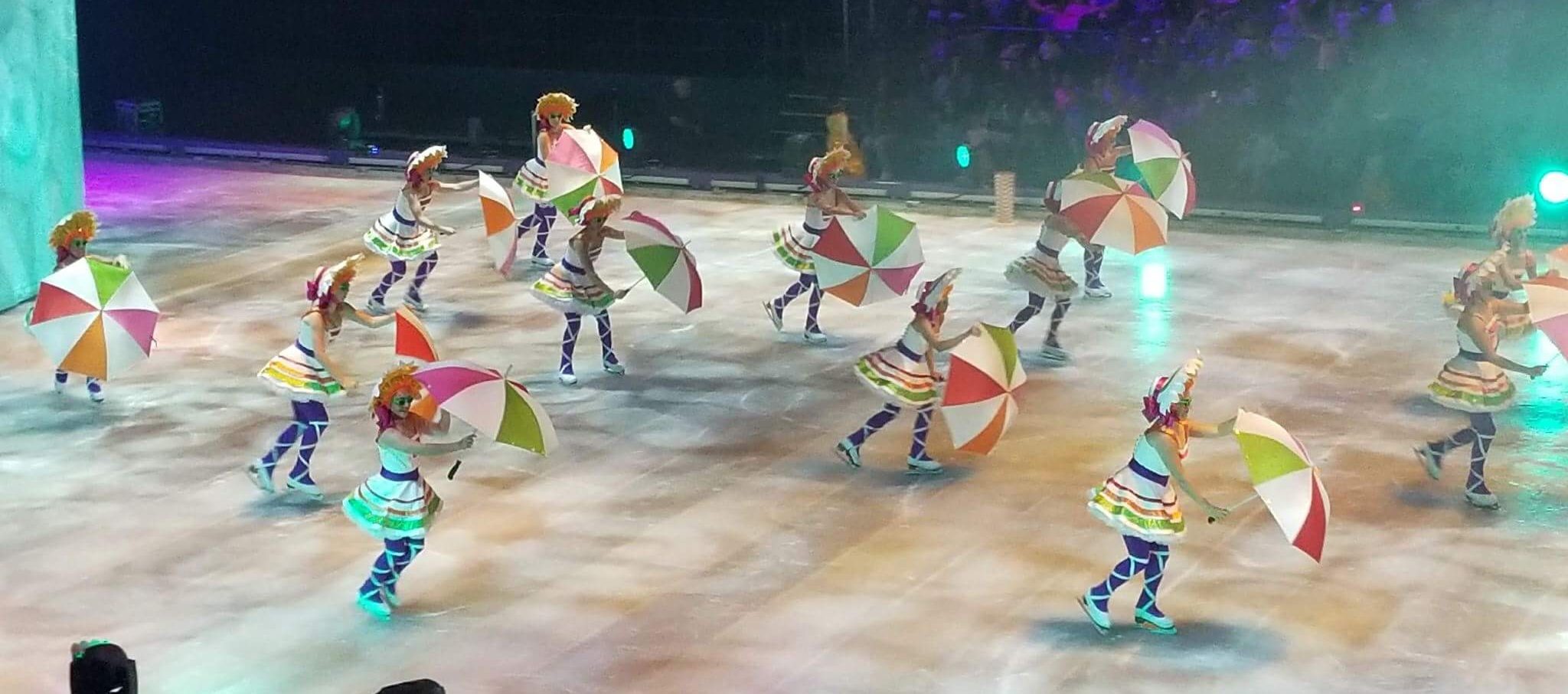 Totes adorbs! I think my ovaries were bursting at this moment witnessing all that cuteness at once!
The theme for the night is an ideal that, personally, I aspire to always embrace: "No  goal is too big when we find the strength to shape our own destiny at Disney On Ice presents Dare To Dream!"
Perfect!
In Dare to Dream, hosts Mickey and Minnie take us on a journey across raging seas and snow covered mountains to spark the courage inside us all!
This show introduced Moana to the Disney family and she closed the production to much fanfare as all the kids sang along.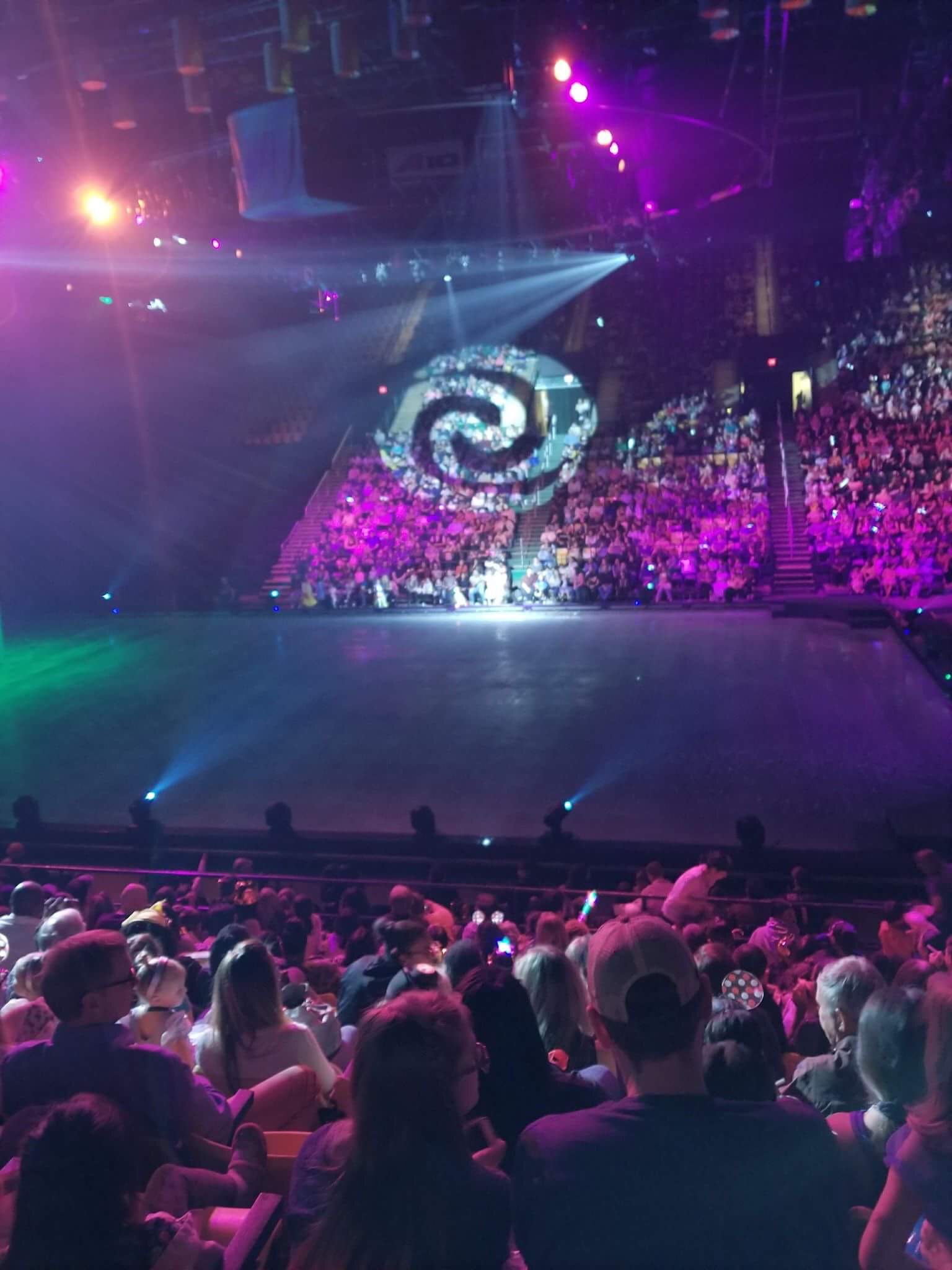 The second biggest hit among attendees at our show was Frozen, followed by Tangled ( the new Rapunzel sequel) and Beauty and the Beast!
Well, given these are the most recent Disney films out, it makes sense! But everyone equally enjoyed the part of the adventure featuring the Cinderella story!
It was a fantastic time, filled with oohs and aaahs, singing along, even among the parents, and marveling at the skillful and beautiful skating.
Here is a snippet of some of the performances I captured
And even though I brought a bunch of layers with me expecting it to be cold, the arena was at a pleasant and comfortable temperature. Score!
If you live near the area, then I highly advise you to nab some tickets to this show which runs through October 8. If not, check out the website for times and location near you!
Tickets start at just $20 so it's definitely an affordable outing for the family and those on a budget should keep their eyes peeled on discount sites like Groupon for deals.
Overall, I highly recommend taking your little ones to this show. It's most definitely worthwhile investment and a memorable experience that your kids will be grateful to have had.
I am a Feld Family Ambassador, and in exchange for my time and efforts in attending shows and reporting my opinion within this blog, as
well as keeping you advised of the latest discount offers, Feld Entertainment has provided me with complimentary tickets to Feld shows and
opportunities to attend private Feld pre-Show events.
Even though I receive these benefits, I always give an opinion that is 100% mine.